TRUTH SERUM: Phylicia Rashad On 'Cosby Show' VS. Current Sitcoms -- "It Pales In Comparison"
Apr 04 | by Natasha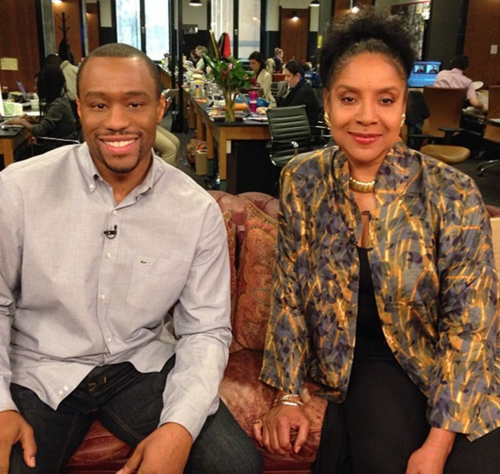 When the mother of all TV mothers speaks, we listen. And veteran actress Phylicia Rashad has some words about the current state of sitcoms...and she's not really here for it.
See why inside, plus what she says about how her "Cosby kids" turned out....
"The Cosby Show" vet Phylicia Rashad, who has been steadily working ever since, hit up HuffPost Live recently. And in addition to promoting her new film in theaters nationwide called Frankie & Alice, starring Halle Berry, she spoke about the current state of television. While we (meaning everyone who grew up watching "Cosby Show") have been saying for years how no current television show seems to compare, Ms. Rashad may have hit on the exact reason why.
She's dropping a little knowledge for the masses and writers and creators alike:
On comedy sitcoms today vs. "The Cosby Show"
"No comparison. I'm sorry, there just isn't. I was in a class in Howard University. Greek literature, literature in the Greek theater. Dr. Frank Snowden was the professor. So he said to us one day after we had been studying the classics for a while, 'Okay, which do you prefer, drama or comedy?'

And I was a drama student. I said 'I like the drama, I love the drama.'
He said, 'Really? Well, Phylicia, that's very interesting you know. Drama appeals to the emotions, comedy appeals to the intellect.'
So the difference between Mr. Cosby's humor and what you see a lot today? Think about that. It appealed to the intellect."
On what causes the differences
"We had a team of writers who were paying attention. This is something else that's different in television today. I just recently was on another television show and I wondered if the writers were ever in the same room together. Yeah, because they work differently today. But back then, the writers were in the same room all the time, and they're paying attention and they're growing and they're moving together. Today, it's a little bit different."

Interesting! And if you're wondering if she still plays a "mom" figure in real life to Cosby kids Keshia Knight Pulliam, Malcolm Jamal Warner, Tempestt Bledsoe, Lisa Bonet and Sabrina Le Beauf:
"These people are grown people," she said, correcting host Marc Lamont Hill's reference to the Cosby 'children.' "Some of them are parents. They're married -- they're beautiful adults. They're grand people. They are amazing human beings."

"I'm not surprised at their successes, I'm not surprised at their brilliance. I'm not surprised by any of it because it was very clear then--aha, these are some people!"

Rashad also commented on her relationship with Lisa Bonet, who left the show a few times due to creative differences. "I haven't seen Lisa in a very long time. She was my doll, she was my little kitten. I loved her dearly and I still do."

She added, "I think she has two sons now as well. I've never met them. And I understand that she's very happy, and that makes me very happy."
Check out her full interview below. So fabulously regal, still.