Beyonce COVERS 'OUT' Magazine, Talks "Double Standards When It Comes To Sexuality" + Karrueche Remakes "Loyal" With Christina Milian & Teyana Taylor
Apr 07 | by _YBF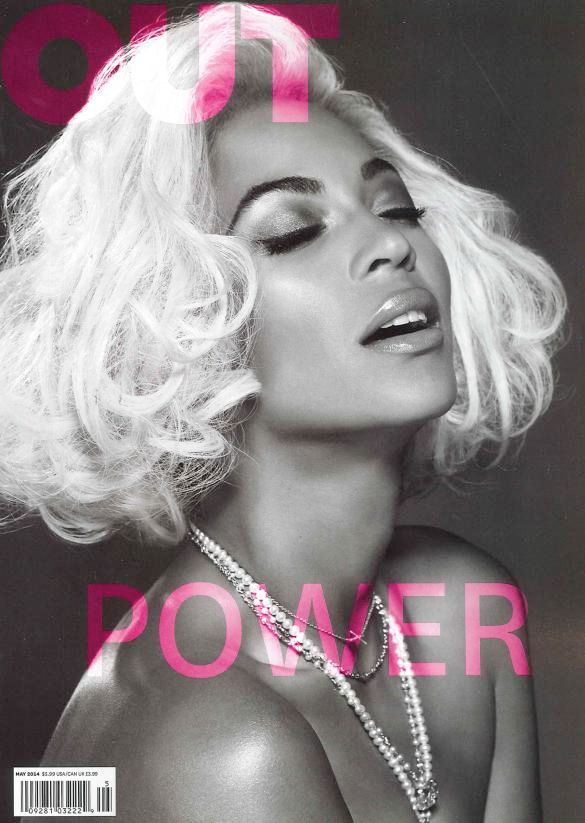 Beyonce talks sex as she graces the cover of OUT magazine, while Karrueche, Christina Milian and Teyana Taylor remake Chris Brown's "Loyal" video inside…
Beyonce is simply stunning on the cover of gay & lesbian OUT Magazine's May Power issue. In the interview, Bey gave her opinion on how it is a double standard in America when it comes to women expressing themselves as sexual beings.
"There is unbelievable power in ownership, and women should own their sexuality. There is a double standard when it comes to sexuality that still persists. Men are free and women are not. That is crazy."
Beyonce is a perfect example of being a woman who wants to explore her sexual side after the release of her visual album, which wasn't a traditional Bey album. King Bey sang songs that were a lot more sexual in nature, which many people had their own opinions about, but Bey says it doesn't matter who you are, it's ok to be sexual.
"The old lessons of submissiveness and fragility made us victims. Women are so much more than that. You can be a businesswoman, a mother, an artist, and a feminist — whatever you want to be — and still be a sexual being. It's not mutually exclusive."
You can catch the full spread in Out magazine later this month.
And in Karrueche news...
Kae with her bestie Christina Milian and her seemingly new bestie Teyana Taylor linked up recently to re-create her ex Chris Brown's club banger "Loyal" video.
As you may recall, Teyana and Breezy were rumored to be in a relationship but she confirmed they are JUST friends…with no benefits. So she's now on a #freebreezy campaign saying, "So this is what happenED. Lmfaoooooooooo #FreeBreezy @christinamilian @karrueche @ejking21 @whatsanyamind @jryanjl Free My Mutha F*CKin Bro tho!!! #LOYAL"
Oh T...
Check out the clips of Kae, Christina & Teyana remaking Breezy's "Loyal" below:
Photo/Videos: OUT Magazine/Teyana Taylor's IG