FRIDAY FUNNIES: Drake Goes INCOGNITO & Asks People What They Think Of Him For Jimmy Kimmel's 'I Witness News'
Apr 11 | by _YBF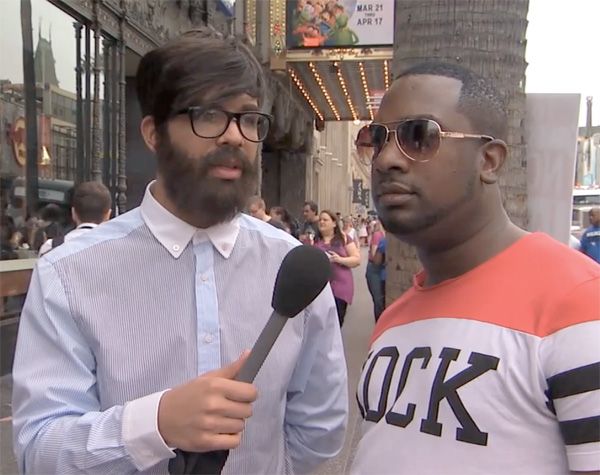 Rapper/actor Drake did a hilarious segment on Jimmy Kimmel Live last night. Watch the rapper dressed in disguise find out what people REALLY think about him when you go inside…
After Drake killed it with his acting skills on "SNL" earlier this year, he landed a new gig as host of this year's ESPY awards.
In an attempt to find out what people really thought about him, the Toronto rapper dressed in disguise to perform his version of "Lie Witness News." Jimmy Kimmel's crew disguised Drizzy with a scraggly beard and an awful wig and sent him out on the street to ask pedestrians what they really thought about Drake.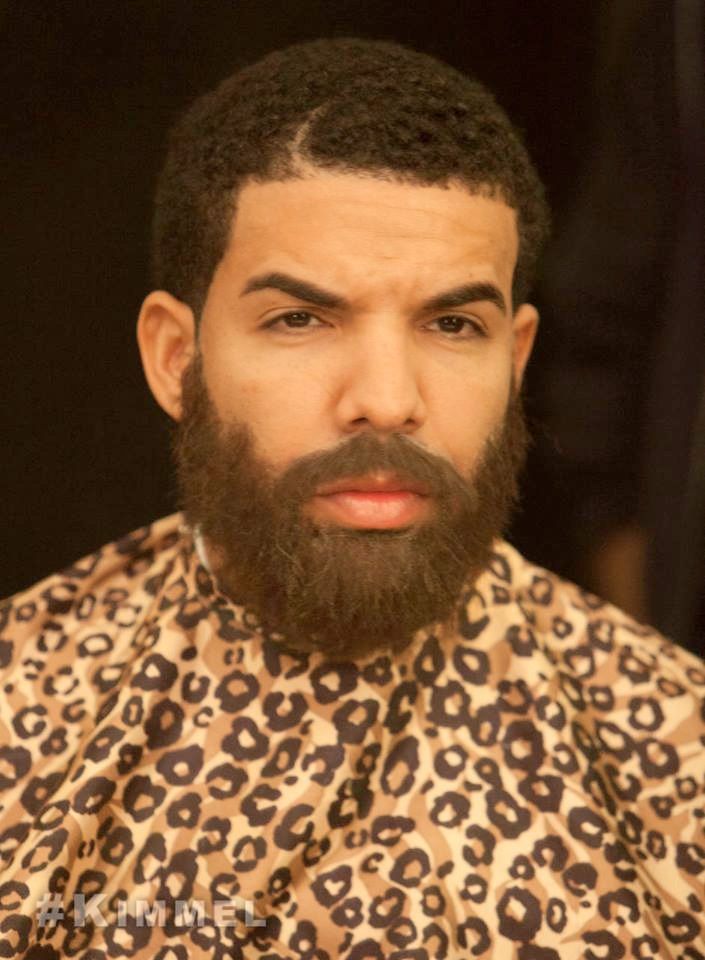 In his "I Witness News" rendition, the Fake Drake asked pedestrians outlandish questions about made up news stories about Drizzy. In one fake story, Fake Drake asked a man how he felt about Drake discriminating against Caucasian athletes during his ESPY hosting gig and another about his sex-tape being aired on a screen at Coachella. One pedestrian even performed a Drake diss song. Ha!
Check out fake Drake below:
Hilar!
Speaking of Drake…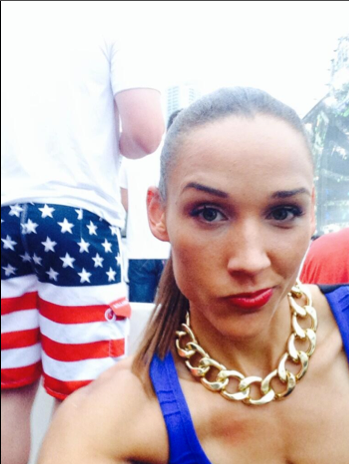 Olympian Lolo Jones (whose known for trolling on social media) got at Drake and Rihanna after it was announced that Drizzy would be hosting the ESPY Awards. She poked fun at Drake saying he is going to have a hard time handing out awards to RiRi's ex-boy toys.
She tweeted:
It's amazing that Drake is hosting the @Espys but it's gonna be tough for him to hand out all those awards to Rihanna's ex boyfriends

— Lolo Jones (@lolojones) April 10, 2014
You'll recall, RiRi use to date L.A. Dodgers player Matt Kemp and was rumored to be dating NY Knicks shooting guard J.R. Smith (but it likely never occured since she called him out for being thirsty).
Chick loves scraping for attention. Water anyone?
Photos: Jimmy Kimmel's FB/Lolo Jones Twitter