SNEAK PEEK: Rihanna Covers May 2014 Issue of VOGUE Brasil
Apr 11 | by Natasha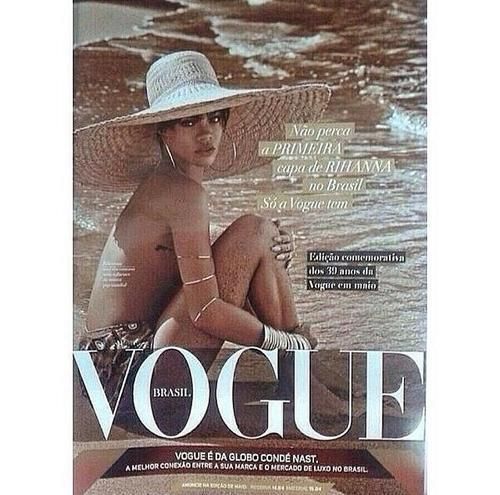 A sneak peek of Rihanna's supposed VOGUE Brasil cover has surfaced on the net. Check out the timeless cover shot inside, plus her fun pre-birthday party for her bestie Melissa....at Drake's house?
In a gorgeous shot for the May 2014 issue of VOGUE Brasil, Rihanna is topless on the beaches of Brazil and donning a chic wide brimmed hat and lots of gold bangles.
As for why she was chosen as the newest cover subject, it's reported:
"We always go after the exclusive. So, when we were discussing who we wanted on our anniversary cover, after Kate Moss, Naomi and Sharon Stone, the answer was unanimous: Rihanna," said Daniela Falcão, the magazine's editor-in-chief.
The above photo was spotted on Tumblr and rumored to be the final st that will be used for the upcoming cover. Loves it.
And right before Melissa and Rih celebrated M Dollas' 28th birthday with a party at Supperclub in L.A. earlier this week, it looks like Rih threw her girl a pre-party. And we hear it was done at the YOLO compound...Drake's house: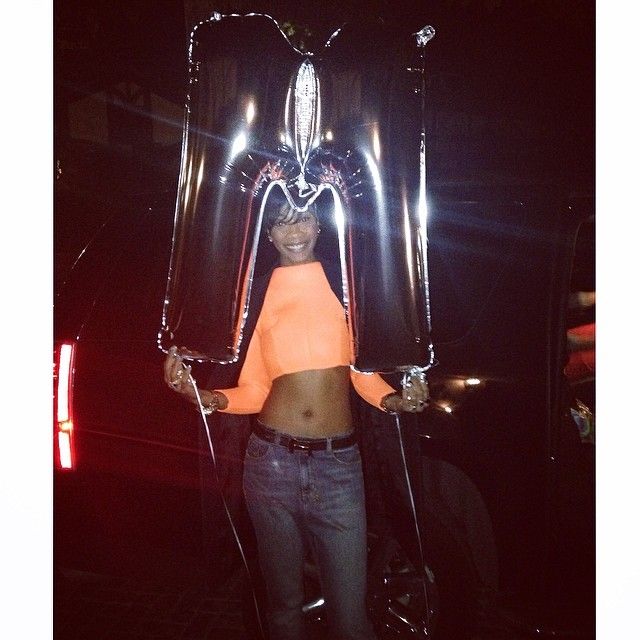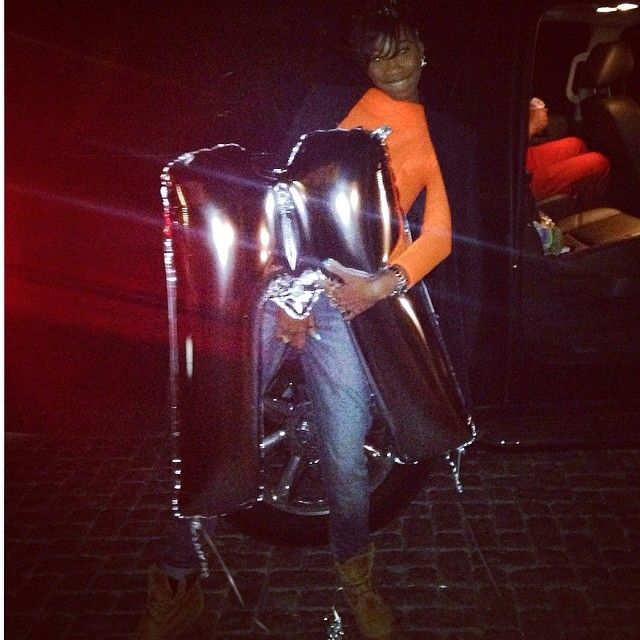 If those mylar ballons look familiar, it's because Rihanna copped WYLAT balloons for Drake when his tour wrapped recently: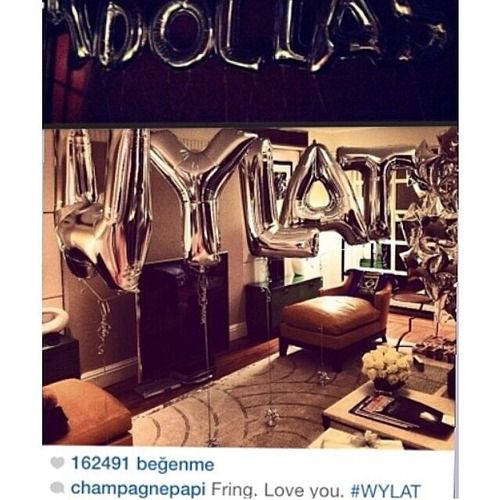 He IG'd the balloons, and used what we hear is his nickname for his boo, Fring. Fring is the name of a character on "Breaking Bad", one of Rihanna's favorite shows.
Awwww...