BOSS MOVES: The Carters' Joint Summer Tour POSSIBLE New Details + First Poster For "Home" Animated Film With Lead Rihanna
Apr 17 | by _YBF
Carter fans get excited! Hip Hop's favorite couple is (rumored to be) going on tour this summer, as previously reported. And we now know the alleged name of the tour and new stops they plan to make. Also, Rihanna is starring in the Dreamworks animated film "Home," which is the first futuristic animated movie that features a black character as the lead star. Read all the deets inside…
The Carters have been full of surprises lately and we can't get enough of them. After surprising Coachella fans with unanticipated appearances, Beyonce and Jay Z are reportedly headed on a joint summer stadium tour, possibly named the Mr. and Mrs. Carter Tour.
We told you that Bey & Jay plan to announce a 20-stadium US tour that will start in June...and now more possible details have emerged.
The Carters will allegedly kick off the U.S. leg of their tour on June 13th in Atlanta and will finish the tour August 6th in San Francisco. It's reported the couple will also perform at the Rose Bowl stadium in Pasadena on August 3rd, four days before Rihanna and Eminem will hit the stage there for their Monster tour two-night stop.
The fab couple will then trek overseas to Europe in September for several shows in Paris, supposedly.
It's likely the Carters will also perform at Jay and Budweiser's Made In America festival (which Jay announced will be in L.A. AND Philly on the same weekend) in L.A. or Philly…or possibly both as they make their way across the nation.
Can't wait!
And in RocNation news...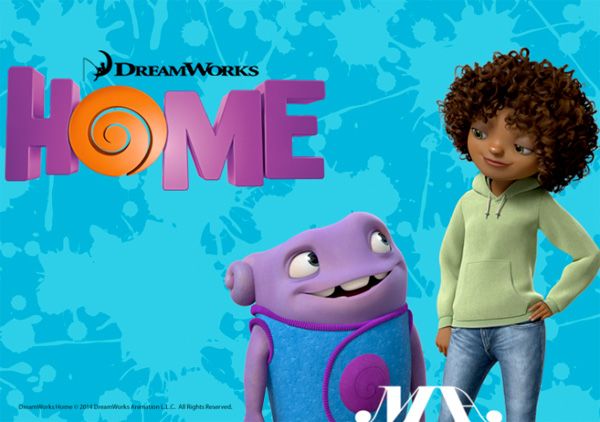 We told you about Rihanna landing a leading role in the upcoming Dreamworks animated 3D film, Home but new details about the film have surfaced.
The futuristic 3D computer animated movie will star a young black girl as the lead character in the movie, the first time a black character has been cast as the protagonist in this genre of animation. RiRi will voice the lead character named Tip, with supporting characters being voiced by Jennifer Lopez and Steve Martin.
Here's a synopsis of the film:
When Earth is taken over by the overly-confident Boov, an alien race in search of a new place to call home, all humans are promptly relocated, while the Boov get busy efficiently reorganizing the planet. But when one resourceful girl, Tip, (Rihanna) manages to avoid capture, she finds herself the accidental accomplice of a banished Boov by the name of Oh (Jim Parsons). Equally stubborn and set in their ways, these two fugitives realize there's a lot more at stake than intergalactic relations as they embark on the road trip of a lifetime. Good thing they have a flying car.
Below is a short sneak peek of the film, excluding an appearance from Tip (Rih's character):
Cute! Home is expected to hit theaters on Nov. 26th.
Photos: Beyonce's Tumblr/Dreamworks