HAVING HIS SAY: Columbus Short APOLOGIZES For "TJMS" Interview, Says "I Was Not High Or Drunk"
Apr 22 | by _YBF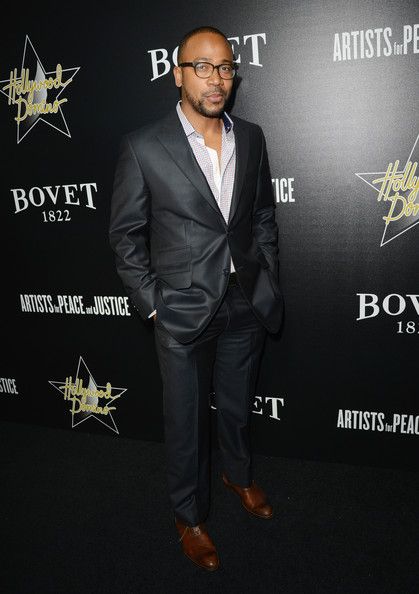 Columbus Short released a lengthy statement apologizing for his TJMS interview. You know, the one where he called Tom Joyner the N-word and gave the most awkward interview ever. Read the statement inside...
Following the "Scandal" finale, Columbus Short gave a very awkward interview to The Tom Joyner Morning Show that had many fans wondering about his mental state.
By now, we've all read reports about his violent streak and threats made against his wife...and the interview simply took it to another level. From his flippant attitude to his use of the "n" word....he had some explaining to do.
He has now released a statement where he's apologizing to his female fans, and also says he rarely using the "N" word and reassures viewers that he WAS NOT under the influence. Here it goes....
"TJMS, My sincerest apologies for the confusion over my appearance on your show last Friday morning. I am a long time supporter and admirer of The Tom Joyner Morning Show and I was looking forward to an opportunity to speak with you and your audience. Unfortunately, the early morning (approximately 5:45AM Pacific Time) following a late-night event had me at what some describe, less than my best.

To clarify a few of my statements:

1. I rarely use the "n" word and I could not have picked a worse time to do so. I deeply apologize for directing it towards you.

2. Regarding my statements about women being insecure, I am a strong believer and supporter of women and I am always amazed by all that our better halves accomplish. I come from a family of strong black women and I would never discredit or minimize their success. I have the deepest respect for women, their strength and innate beauty. To suggest anything else was never my intent. I simply wanted to emphasize that women have no reason to feel that way and my song, "Gave Ya", is meant to convey just that.

3. Lastly, just to clarify, I was not high, drunk or otherwise under the influence. I was simply exhausted. After a long day, the early call threw off my schedule.

This was no excuse – you and those who support me deserved better. Please accept my deepest apologies for any misunderstandings for that morning call. It would be an honor to appear on the TJMS in the future to set things right with your audience."
Does this change your opinion about him?
The Randomness:
1. Man accused of extorting Jay Z for his master recordings wants 100K, waiting on judge to determine rightful ownership. Story.
Photos via Getty Images