RHOA NEWS: Apollo Nida OPENS UP On Pending Litigation & Marriage To Phaedra + Cynthia Bailey's OPEN LETTER On Friendship Gone Wrong
Apr 28 | by _YBF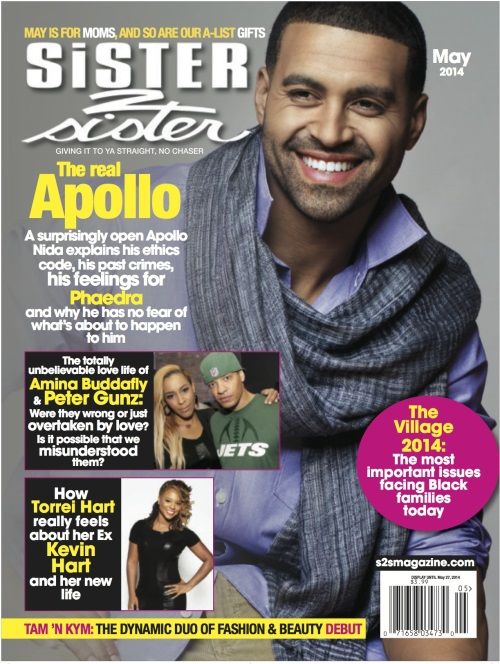 In RHOA news, Apollo Nida and Cynthia Bailey are opening up about the storylines that have caught the nation's attention: his alleged crimes and her failed friendship with NeNe Leakes. More inside...
In an exclusive interview with Sister2Sister Magazine, Apollo Nida, husband of "RHOA" star Phaedra Parks opened up (for the first time) about his legal drama and his marriage to Phaedra. Here are the highlights:
On his upbringing:
"My mom OD'd on heroin, actually in front of me when I was about 7"

On turning to religion while in prison (he was locked up for 6 years for racketeering)
"I studied three religions when I was down: Buddhism, Islam and Christianity. I also led a ministry when I was in there, like a congregation."

On falling for Phaedra:
"I really admired everything that she did as a woman. I think that we have lost sight of the true picture, which is that we did take an oath to God and we did build a family and a brand. Whatever has come of this reality fiasco, we have had two beautiful children, and at the end of the day, I only wish her the best."

WIll their marriage last:
"I can't say if it's going to last. But I hope that it does…I definitely love her.I've grown to love her more."

Is he nervous about facing serious charges of bank fraud and identity theft:
"I don'treally get nervous. And this is not just boasting or bragging. Phaedra – I'm sure she's nervous because at the end of the day, I'm putting my career in jeopardy."

In UPTOWN Magazine.....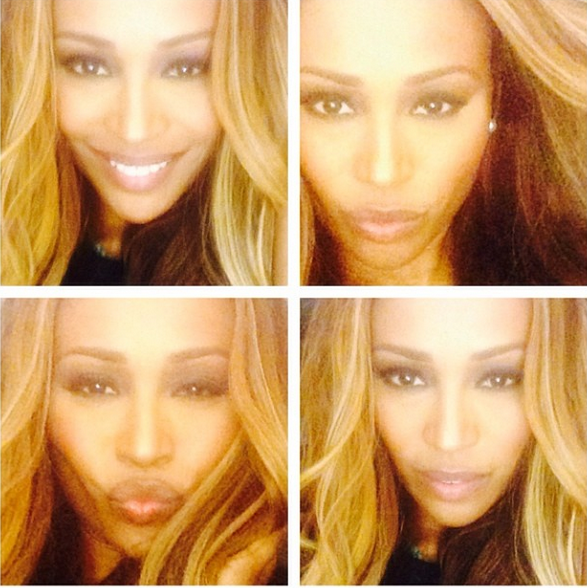 Cynthia Bailey penned an open letter to UPTOWN Magazine about her failed friendship with NeNe Leakes (in reponse to the RHOA Reunion and her "WWHL" appearance).
Here's a snippet:
Since the airing of the Watch What Happens Live episode featuring my fellow Real Housewives of Atlanta cast member Nene Leakes that essentially gave her a platform to show how vindictive and vicious she can really be, I have been bombarded with questions and requests for interviews about my views on what really transpired between Nene and I, and why our friendship ended.

I also have received hundreds of encouraging phone calls, emails, text messages and tweets from fans, friends, family and even high-powered entertainment industry leaders, who find it hard to believe that a friendship, which was mutually supportive could lead to such nastiness from Nene. So I think it is important for me to share my thoughts honestly and completely unfiltered.

First and foremost, the friendship you saw on camera between the two of us was genuine. We were very supportive of each other and talked every day. We even vacationed together outside of the show. In fact, when I joined the cast four seasons ago, I gravitated most towards Nene. She was a reality TV veteran of sorts who took me under her wing and helped me navigate this new territory. I genuinely liked Nene because she was funny, smart, shared a similar work ethic to mine and we both knew we wanted to make the absolute most out of the opportunity we had both received by being on the show. Being a member of the highest rated show in the Housewives franchise opens doors and leads to opportunities that some of us could never have dreamed of.

Now, for most of my adult life I have traveled the globe as a working fashion model, mingling with the rich and famous, and wearing the coveted designs of many of the world's most admired fashion houses. Yet, becoming a member of a weekly show formally introduced me to millions of people all over the world and brought about entirely new experiences. I fully embraced the opportunity, brought my family along for the ride and opened up my life for all to critique and judge. It's been difficult at times, but thrilling and equally fulfilling as well.
Read the full letter here....
Photos via S2S/Cynthia Bailey's IG