NBA PRESS CONFERENCE UNDERWAY -- NBA CONFIRMS It's Donald Sterling's Voice On The Racist Tape...V. Stiviano Guards Her Grill After Helping Authenticate
Apr 29 | by Natasha
V. Stiviano isn't here for the press attention. Or wait, actually...she just might be based on this ridiculous visor she wore to guard her face while leaving out of legal proceedings yesterday in this Sterling case.
Deets inside on the new developments...
With the help of Donald Sterling's (ex?) girlfriend V. Stiviano and others, the NBA has officially confirmed, reportedly, it is indeed Sterling's voice on the leaked racist audio circulating the net. Yes, we all knew it was him. But legally, the NBA must confirm the authenticity before taking action. And that's now done.
Meanwhile, the girlfriend who he engaged with in the racist conversation in the audio, was caught arriving back home with her lawyer yesterday.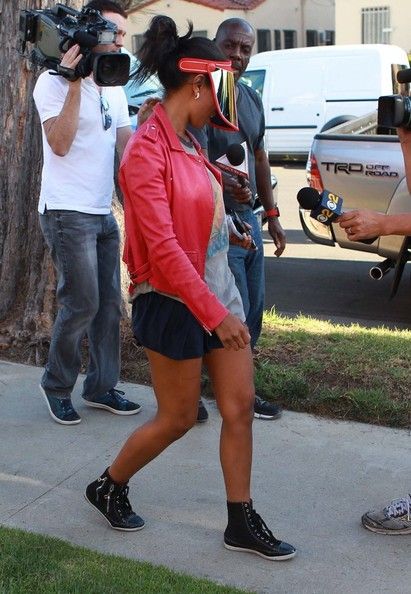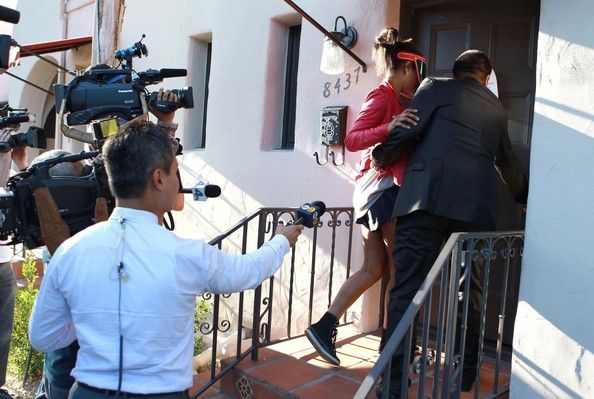 Now that the audio tape of Sterling hurling disgustingly racist comments has been authenticated, the NBA Commissioner is about to have a press conference today.
There are also talks of fans boycotting tonight's Clippers playoff game.
Stay tuned for updates.
Photos: FameFlynet