Porsha Williams On "The View" -- I Regret Crossing The Line, But Kenya Was A BULLY With That Scepter WEAPON!
Apr 29 | by Natasha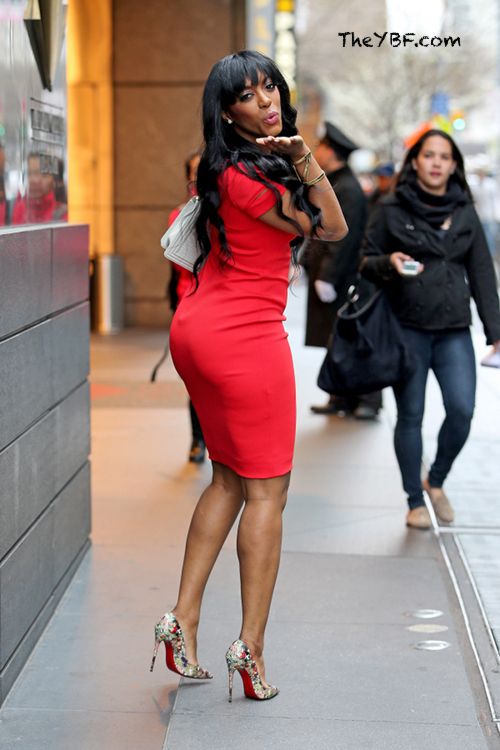 Porsha Williams isn't keeping quiet about her legal woes involving Kenya Moore. Fresh off telling Us Weekly about Kenya's bullying tactics (as she saw it), she hit up "The View" today--in a tight fitting red dress and Louboutin heels--to give her side of that story to that epic "RHOA" reunion brawl...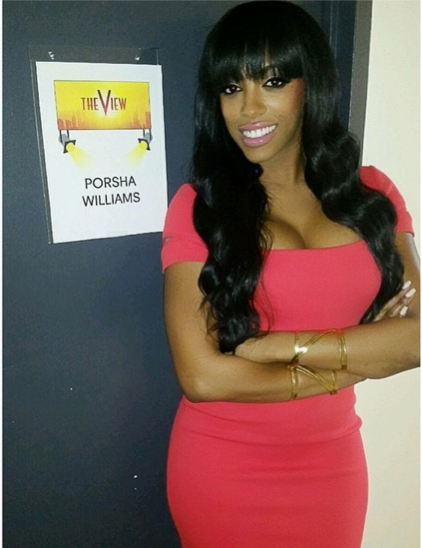 Porsha revealed why she thought Kenya Moore was imply being a bully on Part 1 of the reunion show that ended up with Porsha yanking Kenya's hair and them brawling on the ground. And since Porsha was asked not to return for the rest of the reunion show, she's speaking her piece in the media.
The "Flatline" singer told the ladies of "The View" today that she (and her lawyer) saw Kenya's scepter as a weapon--seeing that it was super heavy and metal. And that being shoved all in your personal space over and over again is provoking.
When Sherri Shepherd asked Porsha the question about her signing up for this, since she knew what the reality show was about....Porsha said she did NOT sign up for a mugshot and a simple battery charge.'
As for whether she is suing Kenya back for her part in the brawl...she is heavily considering it with her lawyer.
Porsha, spotted above out in NYC on Tuesday, did maintain that she regrets how she handled the situation, and that she let Kenya's provoking behavior get to her. She also revealed she had dealt with bullying in elementary school and beyond.
Check out the full video below:
The Randomness:
1. Sterling claims he WON'T sell the Clippers. STORY
Photo: Porsha's IG, WENN/Splash