LADY O's: Oprah Shows What 60 Looks Like At Every Angle + FLOTUS Michelle Obama -- #BringBackOurGirls
May 07 | by Natasha
Oprah Winfrey is 60....and she wants you to know ALL about it. From every angle. Check out Lady O serving up some inspiration for women everywhere, plus how the other Lady O, FLOTUS Michelle Obama, is taking a stand for the kidnapped Nigerian girls....
For the latest issue of O Magazine,Oprah is posing it up for the June issue in a red hot dress, and inspiring us to "Age Brilliantly". And whatever Lady O says, we pledge to do. Especially when she lets us know this is how 60 looks: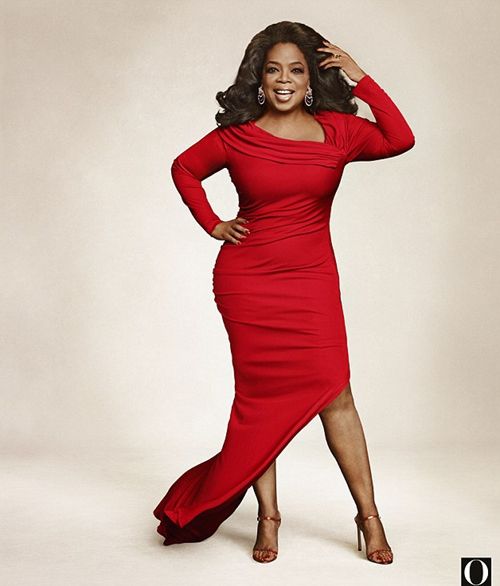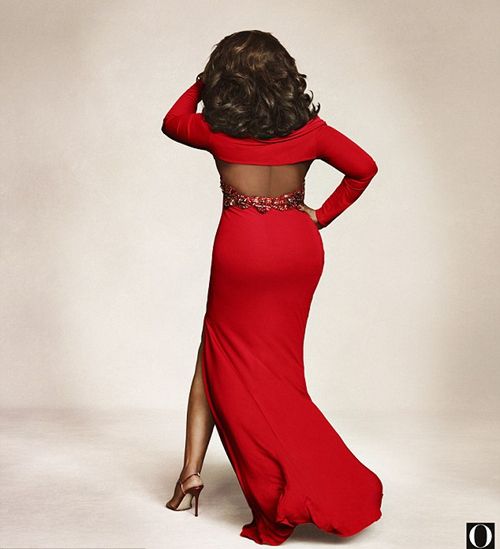 Get it! Rocking a sheer back Badgley Mischka dress and Sarah Jessica Parker heels, O is looking smashing on both the front and the back covers of the issue, which hits stands May 13th.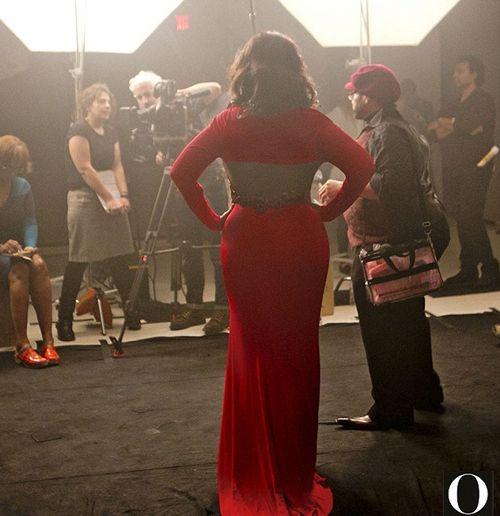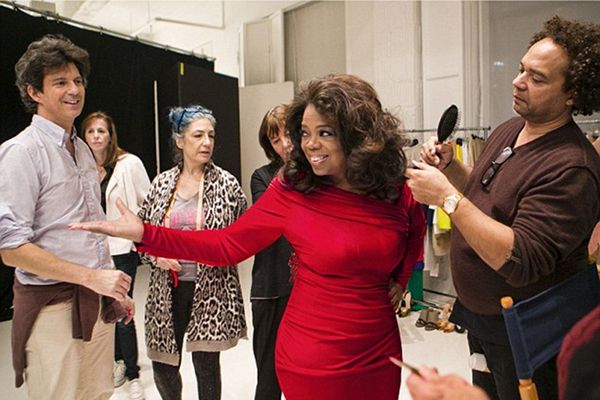 On the fear of aging:
Call me crazy, but I've never really understood our culture's fear of getting older. The way I see it, every year can be a brand new journey.
'Think about it: You get one chance to be 25…38…44…61…and every age before and between. Why wouldn't you want to experience all the wonder in each step on your path?

'If you're blessed to enough to grow older, there's so much wisdom to be gained from celebrating the process with vibrancy and vigour and grace.'
On finally accepting her body:
'One day I literally woke up and thought ''My god, these knees have been with me for 60 years. Wow! I've had these elbows for 60 years. My heart has been beating for 60 years. The feet I stand on have carried me for 60 years.'' And when you think about it that way, you can be nothing but grateful.'
And to celebrate where she is in her life now, she posted her original 1983 audition tape foe the "Oprah Winfrey Show". Get into it:
And speaking powerful lady O's, FLOTUS Michelle Obama has taken a stand for the almost 300 missing Nigerian girls who were kidnapped from their school dorms by terrorist Boko Haram almost 6 weeks ago. Haram, who reportedly has ties to al Qaeda, said in a disturbing videotape this week that he has taken the girls to "sell" them: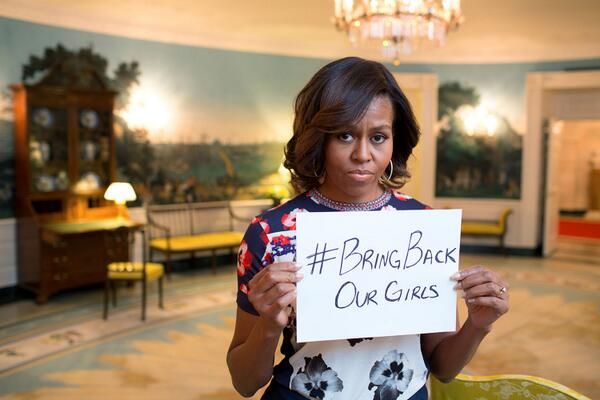 Mrs. O posted the pic on Twitter, along with the viral hashtag for the cause, saying: "Our prayers are with the missing Nigerian girls and their families. It's time to #BringBackOurGirls. -mo"
Check out CNN's The Freedom Project to get the six reasons why you should care. Informative and equally saddening.