HOT TUB HOTTIE: Ashanti's NEW Las Vegas Bikini Pics
May 08 | by _YBF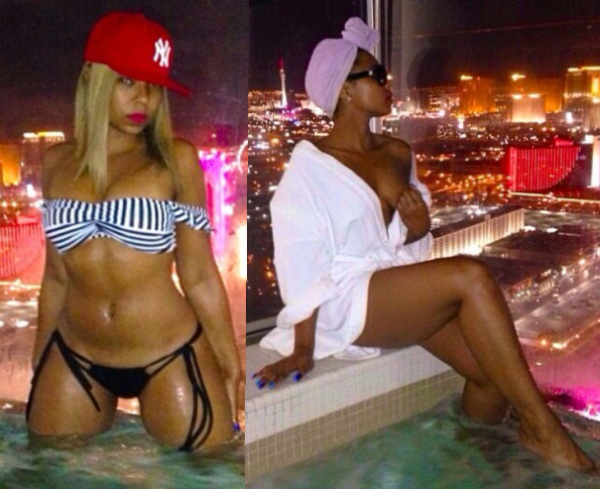 Ashanti got some R&R in Las Vegas last weekend for the Mayweather fight and her trip included a sexy Instagram photoshoot in the jacuzzi! And all we can say is.... SHEESH! See Ashanti's sizzling pics inside...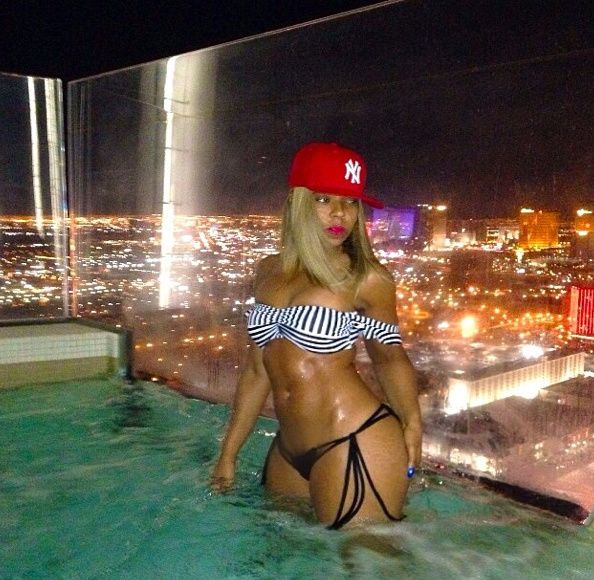 "Braveheart" singer Ashanti spent the weekend in Las Vegas where she watched Floyd Mayweather defeat Marcos Maidana. And spent her time afterwards making EVERYONE do double takes.

During her downtime, Ashanti hit the jacuzzi and showed off her bikini bod (which we've seen alot of over the past few months). The sizzling swimsuit is from the latest Keva J swimwear collection.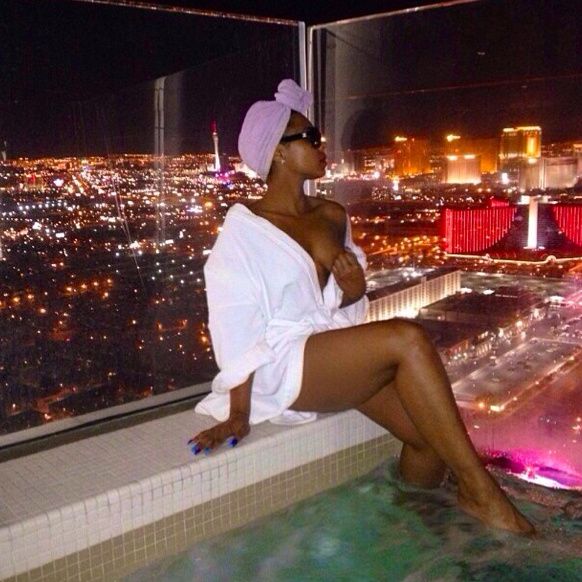 She captioned "Every once in a while ya come across 1 of the good ones... #rarebreed #braveheart"
She also shared some fight night pics (she sat next to Lil' Wayne during the fight). She captioned #ikeptsqueezinghisarmwhenitgotcrazydurringthefight
Her baby sis Shia was also in attendance. Looking good ladies!
Photos via Ashanti's Instagram