Jada Pinkett Smith Sets The Record STRAIGHT On Willow's Controversial Pic, "You're Acting Like Covert Pedophiles"
May 08 | by _YBF
Will Smith and Jada Pinkett Smith came under fire after a controversial pic of their daughter Willow made it's way around social media of her laying in bed with a shirtless young man. Find out what Willow's mom had to say about the pic inside…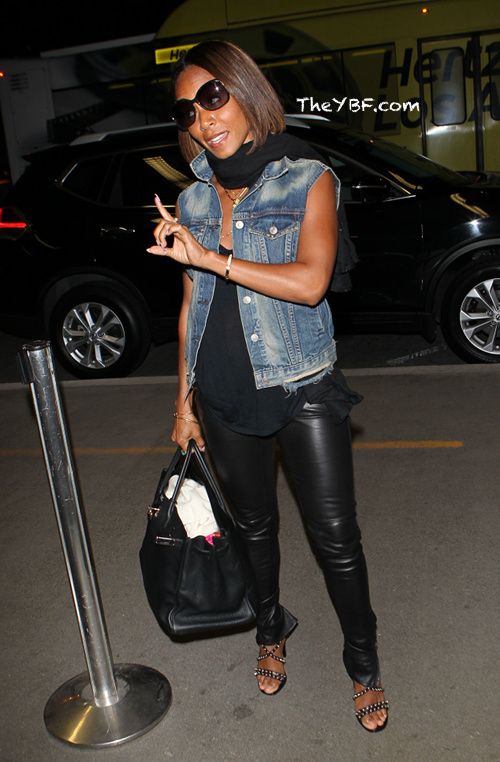 A few eyebrows were raised when a picture of 13-year-old Willow Smith surfaced online of her laying in bed with 20-year-old Disney actor Moises Arias. Some critics thought the picture was inappropriate…saying a 13-year-old child should not be laying in bed with a 20-year-old man, let alone, with no shirt on! Others felt, the picture was totally harmless…just two friends hanging out, watching television.
Willow's mother Jada Pinkett Smith arrived at LAX yesterday to catch a flight to NYC and of course, the paparazzi grilled her about the controversial photo. SIDEBAR: Doesn't she look great?
The Gotham actress seemed really upset that people would even fathom the thought of something sexual going on in that picture and that if you did think of the sort, you're an undercover pedophile. Her words…not ours.
She told the TMZ photog,
"Here's the deal. There was nothing sexual about that picture or that situation. You guys are projecting your trash on to it and you're acting like covert pedophiles"

Check it:
Well...there you have it.
Photos: WENN