TOUCHY TOPICS: Tasha Smith Speaks On Cosmetic Surgery, Abortion & Homophobia In The Church
May 08 | by _YBF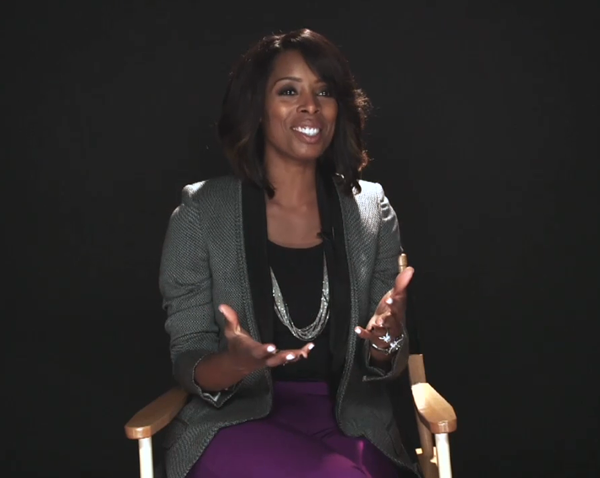 Actress Tasha Smith is speaking out on how she feels about certain hot topics including cosmetic surgery, abortion and how people in the church mistreat homosexuals. Find out her views on such topics inside…
Planned Parenthood celebrity ambassador Tasha Smith sat down with BET to speak on a few touchy topics such as plastic surgery, abortions and homophobia in the church.
For years, there has been criticism surrounding Planned Parenthood providing abortions for women. Tasha (who doesn't believe in abortions) believes Planned Parenthood is a great organization for women who don't have access to health care and wants people to understand that they're MORE than just an abortion clinic.
"Abortion is not what I believe in. I believe in prevention…and that's something else that Planned Parenthood preaches and empowers women to prevent unwanted pregnancies although each woman has a right to choose."
The "For Better Or Worse" actress also talked about plastic surgery, admitting she has had liposuction but will wait until she's older before she thinks about doing anything to her face.
"Some of these women are really messing up their faces. It's like come on, do you have to do that at 30? At least wait until you're 50 or 60. I mean one day I might get a little botox but right now a little makeup and concealer will do the job. I mean liposuction, I've had it…and I'll get it again if I wanted to. Some of these women are so caught up with that, that they're messing up their faces."
She ended the interview talking about a young man who had to be admitted to the hospital and none of his family members were there for support. He hadn't talked to his family in 10 years after revealing to them that he was gay.
"Personally I think that is so wrong. Any Christian who does that to their child, they need to have another 'come to Jesus' meeting."
Check it:
Thoughts?
Photos: BET