PICS & VIDEO: Diddy Delivers Howard University Commencement Speech, Nabs Honorary Doctorate + Brings Daughters Along For The Big Day
May 10 | by Natasha
Doctor Diddy arrived on Howard University's campus on Friday and documented almost every part of his trip back to what he calls "home". Find out what the commencement speaker is up to while preparing for today's big speech inside, plus video of his commencement address. [FULL VIDEO INSIDE]
Diddy's added a new name to his catalog of aliases. You can now call him Dr. Combs.
Diddy told the class of 2014:
"I don't want you to dream," he said. "I want you to do."

"My world was changed here on Howard. I was raised by a single mother. My dad, Mr. Melvin Combs, died when I was three," reflected Combs. "My mom told he passed away in a car accident but something about that didn't feel right. So I looked back and searched articles and found out that he had been murdered in a drug deal gone bad. Right there in that [Howard] in that library, I realized there's nothing greater than a mother's love and desire to protect her child. Nothing. I also decided that I would live my life in a way to make her proud. I decided to embrace the entrepreneurship of my father, but in a honest way, in a legal way by earning, scraping, working harder, believing in myself and most importantly making the most of the blessings that God blessed me with."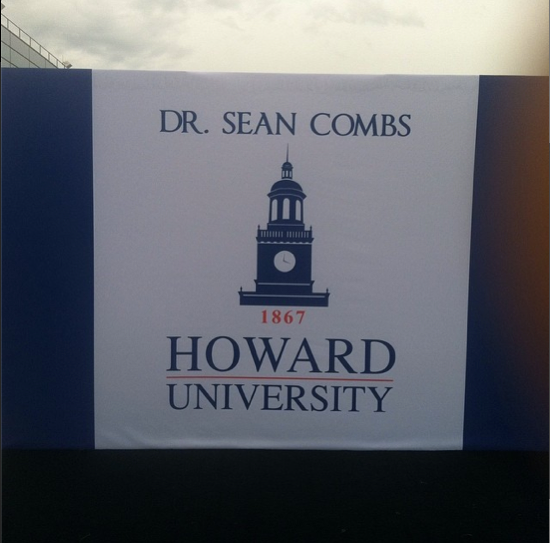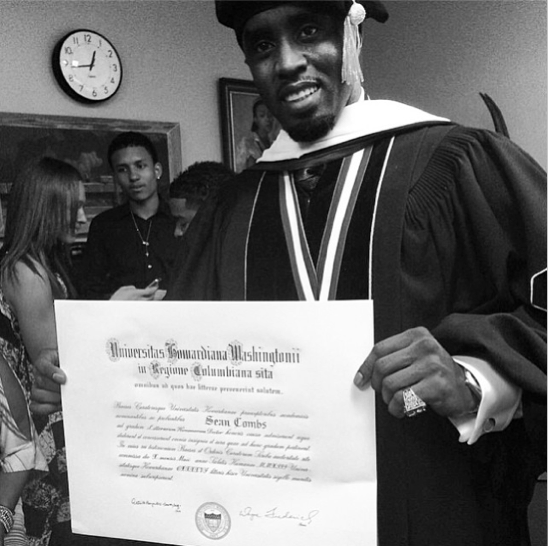 Pics have surfaced from his big day as commencement speaker at Howard University, where Diddy was a former student. And plenty of his homies--French Montana, Bow Wow, will.i.am and more--were there to witness the special day. As well as Harvey, who helped him get his start: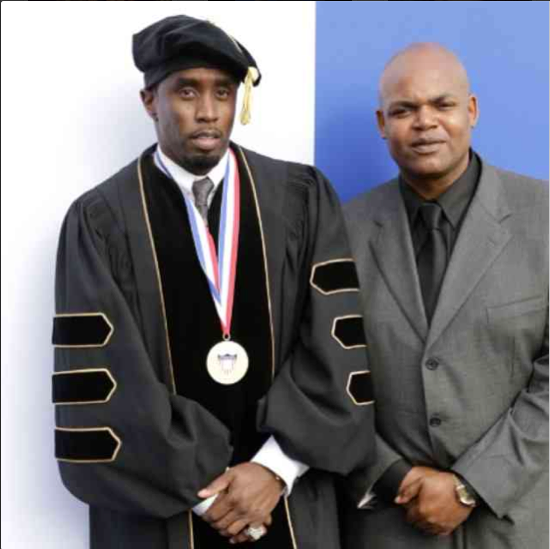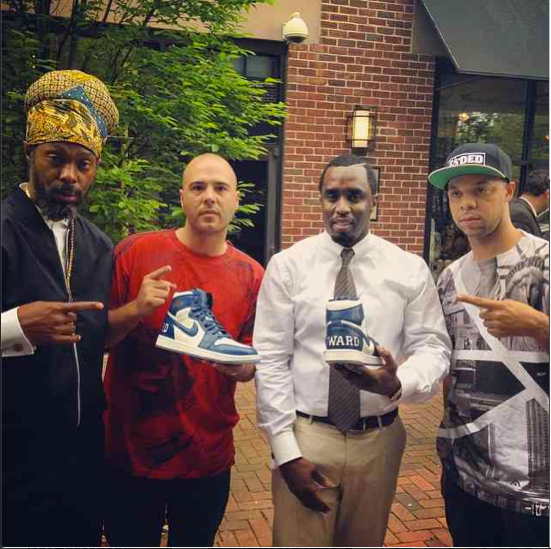 This morning when Diddy walked out of his hotel room, he was gifted with a surprise pair of custom Howard University-themed AirForce Ones. So he gave the creative fellas who surprised him a little shout out on his IG saying, "I walked out the hotel and #GrooveyLou @richandfaded @relevantcustoms had these AH-MAZiNG Custom #HowardUniversity Air Jordan 1's #DiddySpeechHU".
Nice!
And the momentum is building before the speech goes down soon. Diddy posted himself pulling up to the scene with Mama Combs just minutes ago saying, "Pulling up to one of the most important moments of My Life with The LoVe of My Life #MamaCombs #DiddySpeechHU."
And it looks like he's still putting the final touches on that speech he's been stressing over. He posted video the other day of himself pulling an all-nighter like his own college days at Howard trying to get everything perfect saying, "Up late still working on my speech for Howard's commencement tomorrow at 10am. I feel like I'm back in school up late doing homework lol!!! I can't and won't stop until it's perfect! I wish you all could be here but if you can't, watch it live tomorrow on REVOLT.TV at 11am est #DiddySpeechHU"
But he's got his daughters, mom and supporters by his side. At yesterday's banquet before meeting up with fellow Doctorate recipient Wolf Blitzer (they are both copping honorary Doctorate degrees!), Diddy posted pis with his girls, sound check...and reminiscing around campus: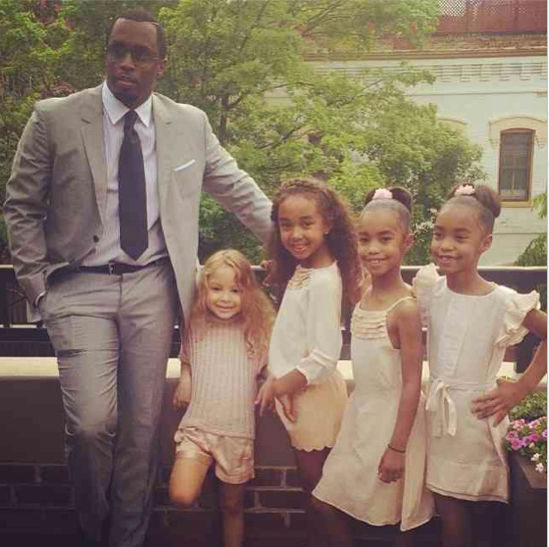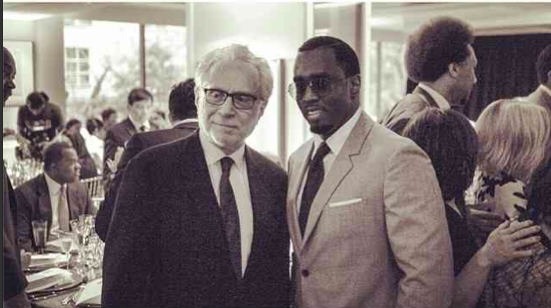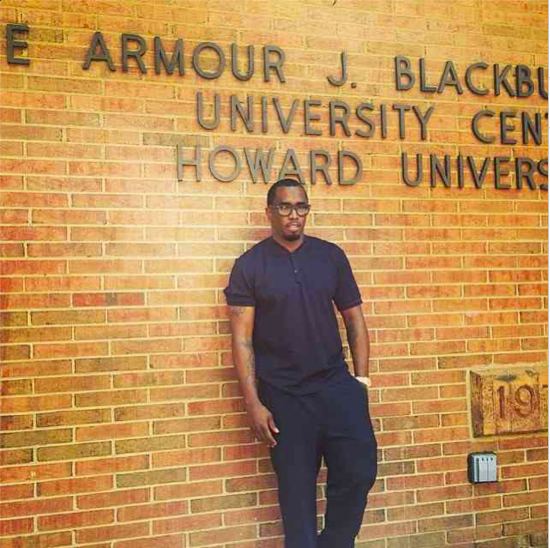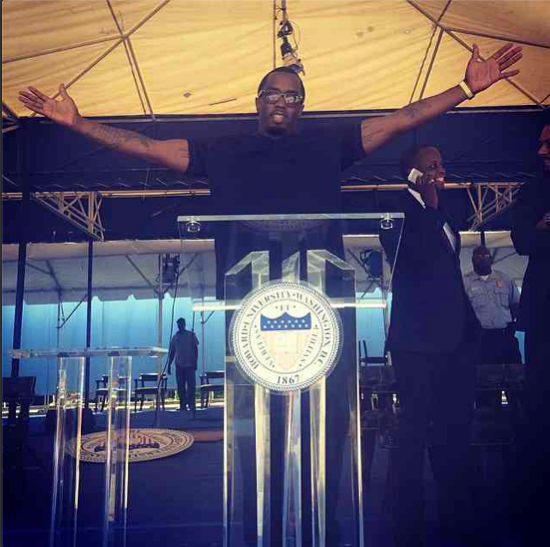 He said about it all, "It's an Honor to share the stage tomorrow with fellow Doctorate recipient #WolfBlitzer #DiddySpeechHU #HUclassOf2014 FEELS SO GOOD TO BE HOME!!!!"
Nice! And well deserved.
Check out Diddy's full speech below:
Photos/Videos: Diddy's IG/@yani_rich