Rihanna Snaps Selfies & Drinks It Up Courtside At Clippers Game + Floyd Mayweather & Future Hit The Game
May 10 | by Natasha
Rihanna is on a mission not to miss a playoff game this year. She jetted back to L.A. after hitting the Heat vs. Nets game in Miami on Thursday night, for Friday night's big Clippers vs. OKC game at the Staples Center. Check out the fun gal tossing back drinks and snapping some selfies with her fellow courtside basketball fans inside, plus Floyd Money Mayweather and Future also sopped by the Staples Center...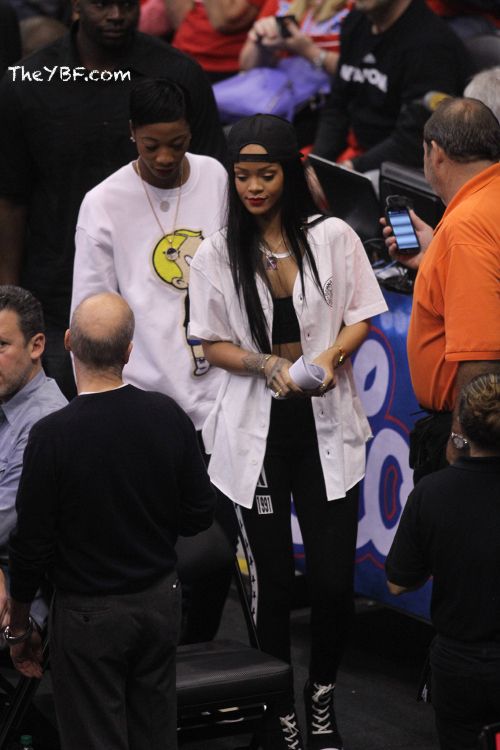 Now that she's got a break from touring before she goes back out on the road for the Monster mini-tour with Eminem in August, RiRi is quickly becoming a big basketball fan. She's always hit up games here and there, but lately she has barely missed a playoff game.
Last night was no different as she and her bestie Melissa strolled into the Staples Center to watch the Clippers take on the OKC in a super heated match up. But she had a drink or two to calm her nerves:
And then, there's always selfies to take: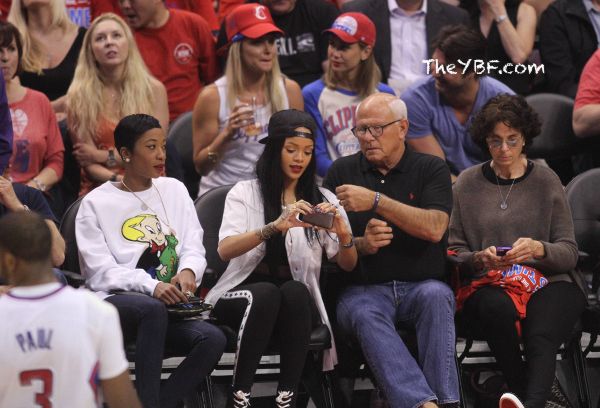 Ha!
Future was spotted arriving to Staples to catch the game...in this super creepy tee:
And Floyd Mayweather is still basking in his recent boxing match win: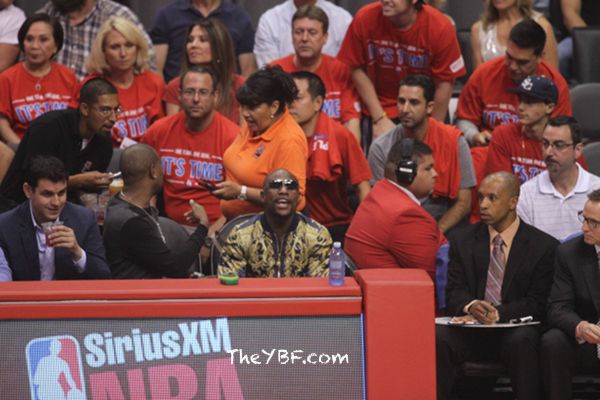 Fun times. The Clippers lost to OKC 112-118.
Photos: Splash/WENN