DO GOODERS: Jay Ellis, Malaysia Pargo, Robinne Lee & Robert Christopher Riley Go To YALE...For Day Of Service
May 11 | by _YBF
Yesterday, Jay Ellis, Malaysia Pargo, Robinne Lee and Robert Christopher Riley spent their time giving back to the community for a day of service at Yale University. Find out how they touched the lives of others inside…
It's always good to give back and a few celebs took some time out of their busy schedules to pay it forward.
BET's "The Game" actor Jay Ellis, "BBW LA" star Malaysia Pargo, "Being Mary Jane" star Robinne Lee and "Hit The Floor" star Robert Christopher Riley attended the 2014 Yale University Day of Service for their Success! Workshop. This workshop was created to help empower young women to become game changers in our society and to help build their self-esteem.
The celeb panel talked about issues such as self-confidence and the importance of education in front of a packed room of students.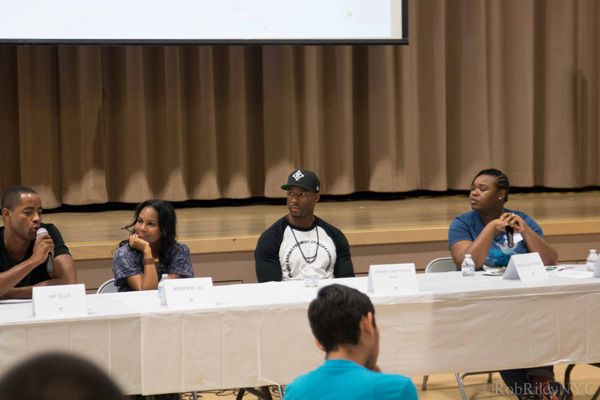 After their panel discussion, they each spent one-on-one time with the students who had additional questions, signed autographs and stopped for photo-ops.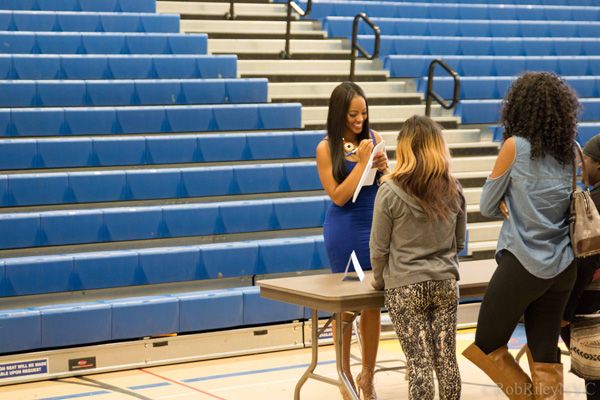 Malaysia got to work, signing autographs.
And Robert Christopher Riley snapped a pic with a cute little girl.
Nice.
Photos: RobRileyNYC