STILL TOGETHER: "LAHH NY" Peter Gunz & Amina Butterfly SPOTTED In New Orleans ... To Visit Other Baby Mama & Kids?!
May 23 | by _YBF
If you thought Amina Butterfly was bluffing during the "LAHH NY" reunion show about being pregnant, apparently she wasn't! And remember when Peter Gunz said he was DONE with Amina? Yeah well..looks like they're still together. Mr. & Mrs. Gunz were spotted in New Orleans yesterday, showing off that baby bump of hers. And they likely went to visit another one of his baby mamas in N.O. Get the deets inside…
Well look what we have here. "Love & Hip Hop: NY" star Peter Gunz and his now wife (who started off as his side chick) Amina Butterfly posing it up with a fan, showing off her ever growing baby bump.
Now, if you watched "LAHH NY" last season, you saw the crazy love triangle between Peter Gunz (aka Stebbie 2.0), his baby mother Tara Wallace (whom he had been with for about 13 years) and the German singer he managed Amina Butterfly.
In the beginning of the season, Tara and Peter were living together with their two children and basically she was his "ride or die" chick up until he started a sexual relationship with his "artist" Amina. She found pictures of them posted on Instagram getting a little too close and she called him out on it. Of course, he denied it. And kept denying it for as long as he could until Tara got fed up and bounced.
But the kicker came after he MARRIED Amina and got her pregnant! Amina revealed she was pregnant with Peter's baby on the "LAHH NY" reunion show, pulling out a positive pregnancy test. The rapper turned manager was pissed, saying he didn't want anything to do with her OR her baby.
Guess he had a change of heart because the married couple was spotted out in New Orleans yesterday (atop). You'll recall, Peter has children (at least two) with another woman; a lawyer who lives in New Orleans (whom he cheated on with Tara) and was probably introducing Amina to his other children.

Amina seems to be happy with her situation, posting numerous pics of her baby bump on Instagram: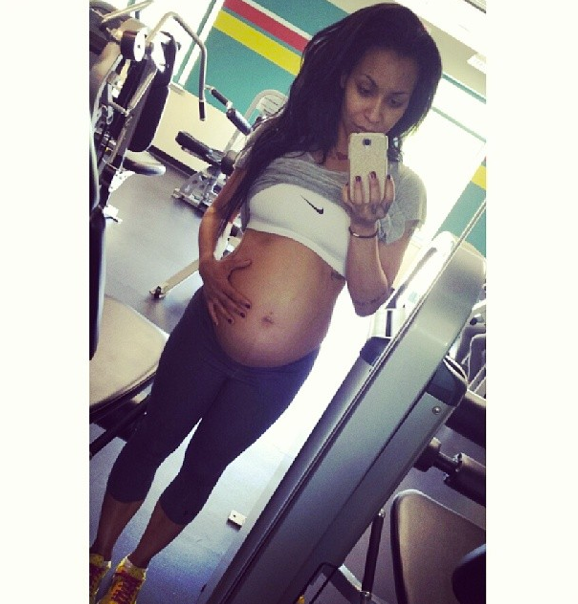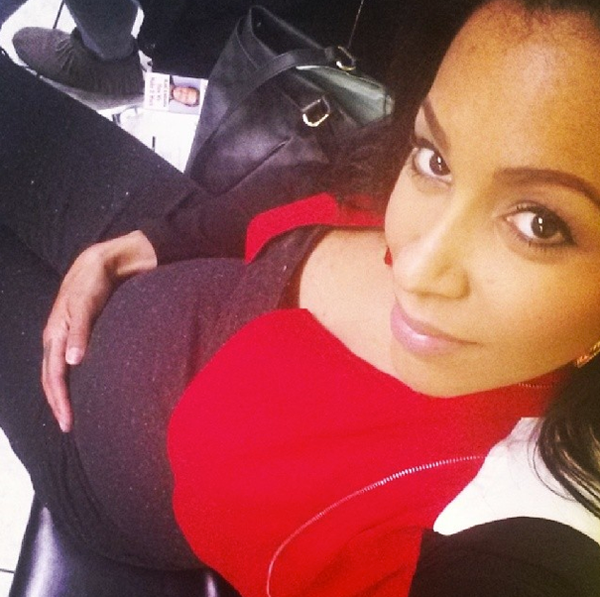 Guess she doesn't mind being baby mama #3.
Check out Amina dropping the pregnancy bomb below:
Peter Gunz breaks down over pregnancy news:
They say...the way you get him will be the way you lose him.
The Randomness:
1. Donald Sterling is now handing over the Clippers...to his wife Shelly. STORY
Photos: Daneana Nena Mitchell/Amina's IG