EXCLUSIVE PREMIERE: Mary J. Blige's "Vegas Nights" Featuring The-Dream
Jun 10 | by _YBF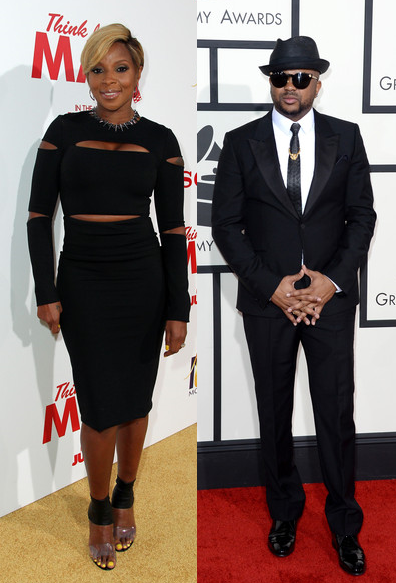 As we anxiously await the release of the Think Like A Man 2 film and soundtrack, TheYBF.com has the EXCLUSIVE premiere of Mary J. Blige's latest release from the soundtrack. Get ready for "Vegas Nights" featuring The-Dream.....
After a highly successful run at the box office with Think Like A Man, and also a successful turn on the Billboard charts with the TLAM soundtrack, there are very high expectations for Will Packer's sequel, TLAM2. Naturally, the greatly anticipated soundtrack needed an artist with the clout to deliver the goods for the soundtrack.
Producers enlisted the help of the Queen Of R&B Soul Mary J. Blige, who recorded 14-new songs for and inspired by the film. We've already treated you to "Suitcase" "A Night To Remember" and "A Moment To Love" and today's exclusive may be one of the soundtrack's best gems.
On "Vegas Nights", Mary teams with The-Dream for a slinky, smooth R&B gem that easily sets itself up as weekend getaway theme song. With lyrics that include "Lift off take flight/I'm living the life/racing down the boulevard/under the Vegas lights", MJB and The-Dream pay homage to Michael Jackson, Roberta Flack, Aretha Franklin and other R&B great who all get shout-outs on the song's chorus. Could this song become the theme of the summer?
Listen to "Vegas Nights" here:
The "music inspired by" style soundtrack for Think Like A Man Too will hit stores on June 17th, while the film debuts on the silver screen on June 20th.
Photo via David Buchan/Getty Images North America/WENN