FESTIVAL FUN: Meelah Williams, Musiq Soulchild, Marlo Hampton & Mila J Hit Up 'Live In The Park' Showcase In Atlanta
Jun 11 | by _YBF
Summer is quickly approaching and as the heat turns up, the outdoor festivities kick off. Last night, Meelah Williams, Musiq Soulchild, Marlo Hampton and Mila J had a chill evening at the Live In The Park event. See their pics inside…
"R&B Diva" Meelah Williams, Musiq Soulchild, "RHOA" co-star Marlo Hampton and Jhene Aiko's older sister Mila J all trekked to Midtown's Park Tavern in Atlanta for a laid-back, chill type evening of live musical performances as they sipped on a little bubbly.
The live music showcase offered the YBF folks some good eats, cocktails and live R&B music performances by old and new school artists as they overlooked a scenic backdrop of the city.
New "R&B Divas" star Meelah Williams landed a spot on the roster to perform some of her classic 702 tracks and also some of her newly released material. Meelah has a new track titled "Give It To You" featuring her son's father Musiq Soulchild and we're actually feeling the track. You can download it from iTunes here. She debuted a new blonde bombshell 'do dressed in a black laser top and black skirt.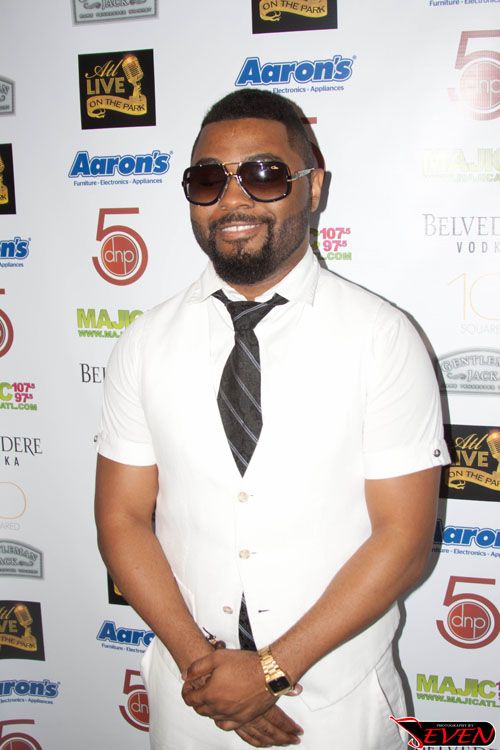 Musiq Soulchild was also in attendance to support his son's mother Meelah, lending his vocals to assist the "Diva" with their new track. Meelah and Musiq seem to have this co-parenting thing down pat. The two teamed up earlier this year to host a star-studded benefit concert for Autism, a disease their son Zac lives with.
Former "RHOA" star Marlo Hampton and a friend posed it up during the event. Marlo was channeling her wild side with a cheetah print top and snakeskin skirt.
And Jhene Aiko's older sister/R&B singer Mila J came out for the festivities with an L.A. style type tease rocking a R.I.P. Tupac jersey shirt and ripped denim shorts. The "Smoke, Drink, Break-Up" singer has a new remix to Usher's "Good Kisser" that you can check out here. Mila's currently gearing up to release her sophomore album MILA.
Fun times!
Photos: Seven