#HottieInmate Jeremy Meeks Speaks Up About His Newfound Fame -- "I'm Innocent...And Married!"
Jun 20 | by Natasha
Thanks to Jeremy Meeks, #FelonCrushFriday is now a real thing. The hot felon set the internet on fire when his mugshot hit the Stockton Police Department's Facebook page. Now, he's got internet meme fame...and tons of people drooling. Apparently, many people couldn't are less that he was arrested on weapons charges, multiple felonies and other crazy ish.
Now, he's speaking out about his newfound fame...
Oh, heeey blue eyes. Since folks are falling all over themselves over this guy, a news station actually went to interview Jeremy to see what he had to say about it. According to People.com:
News 10.net interviewed Meeks behind bars about his popularity with women from all over the world. While Meeks appreciated the compliments, he stressed that he is an innocent – and married – man, not a thug "kingpin" looking to cause trouble.
His wife is pictured above. Hmph. Meanwhile, his internet memes are taking over. Here are a few below: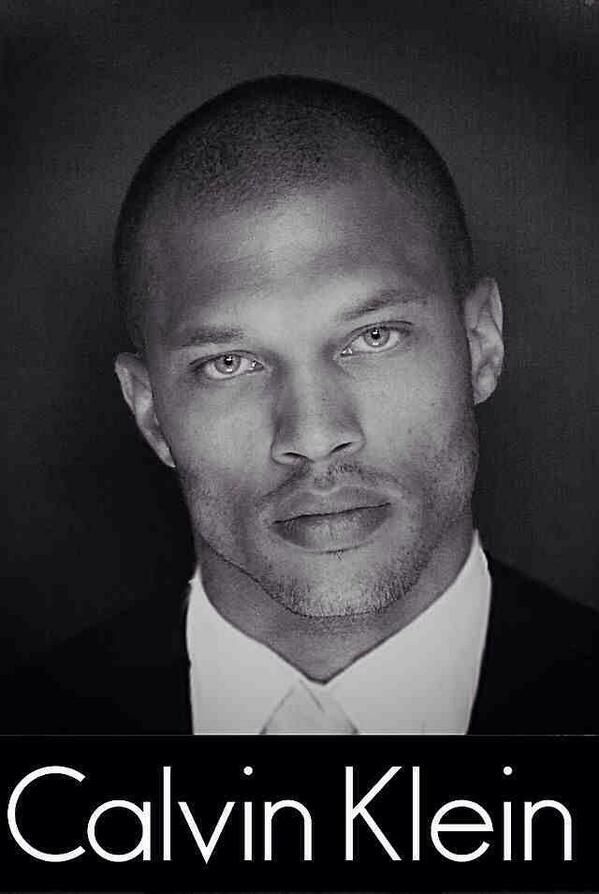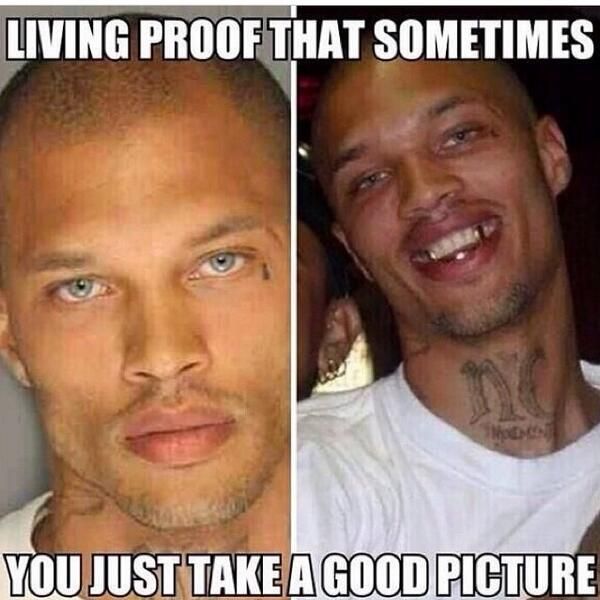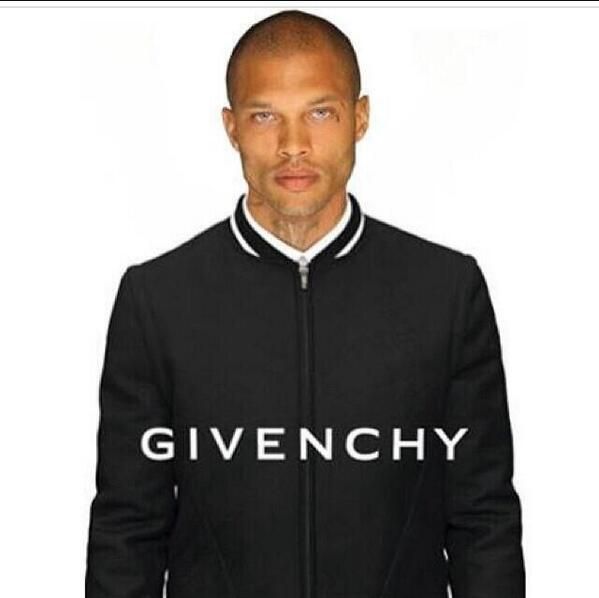 Teehee. The times we live in.
Photos: Twitter/Entertainment For Breakfast