CONCERT FAB: Nicki Minaj, Jennifer Hudson & Questlove ROCK OUT At The Philly 4th of July Jam + Kanye West BOOED At Wireless Festival Over 20-Minute Rant While Iggy Azalea & Rita Ora Get Flirty On Stage
Jul 05 | by _YBF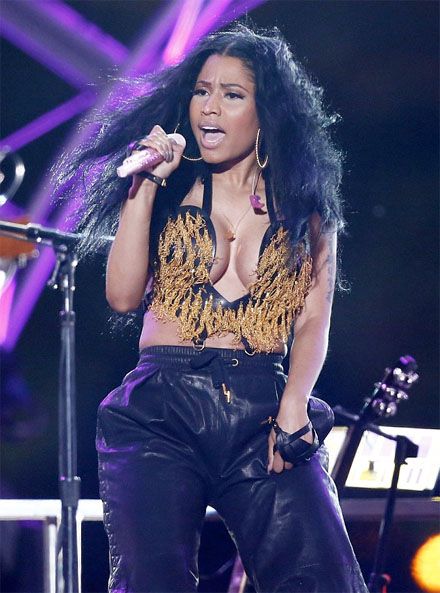 It was a super busy 4th of July yesterday for the celeb set! To celebrate Independence Day, Nicki Minaj, Jennifer Hudson and Questlove rocked out on stage for the Philly 4th Of July Concert. Also, Kanye West took the stage at the Wireless Festival in London and got booed by concertgoers for ranting, while Iggy Azalea and Rita Ora got flirty during their performance. Pics and videos inside…
Philly fans got to celebrate their 4th of July in an explosive way. With comedian Marlon Wayans hosting, Nicki Minaj, Jennifer Hudson, and Roots band member Questlove all stormed the stage at the Philly 4th of July Jam for the "Largest Free Concert in America" on the Benjamin Franklin parkway.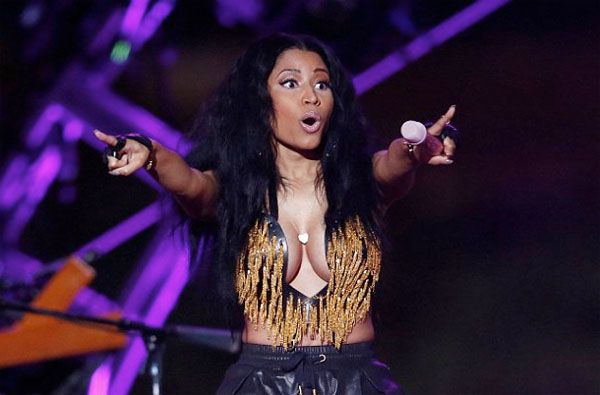 After setting the record straight over her 2014 BET Awards speech, Nicki and her boobs hit the stage in a plunging gold-fringed crop top paired with leather trouser pants and strappy Louboutins. YMCMB's first lady kicked off her set with "Super Bass" followed by her current hit "Pills N Potions." She then rocked out to "Yasss Bish," "Beez In The Trap," and then slowed it down for "Freedom" as she declared her own independence.
She closed her set with her hit track "Moment For Life."
Check it:
Before Nicki took the stage…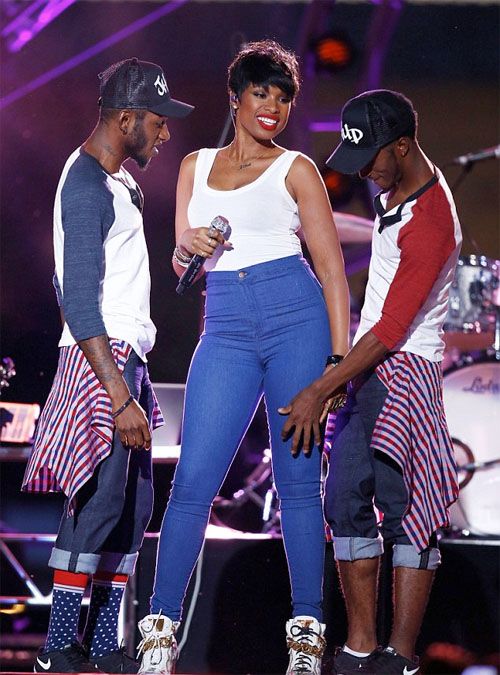 Jennifer Hudson got felt up on stage as she performed some of her hits for screaming fans. The "Walk It Out" singer got patriotic in blue high-waisted jeans, white tee and a red lippie.
Backed by The Roots, JHud served up "And I Am Telling You" like only she can.
Check it: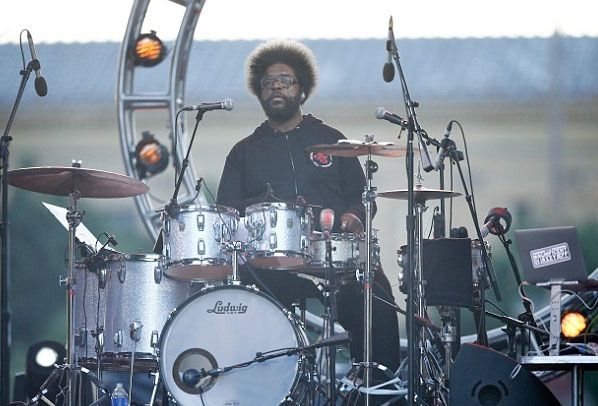 Philly band The Roots provided the beat for the performances, including Ed Sheeran (who landed the cover of Vibe's newest issue with Mack Wilds and August Alsina).
Questlove (above) provided the beat as Ed performed a few of his hits "The Lego House," "Sing" and "The A Team."

And overseas...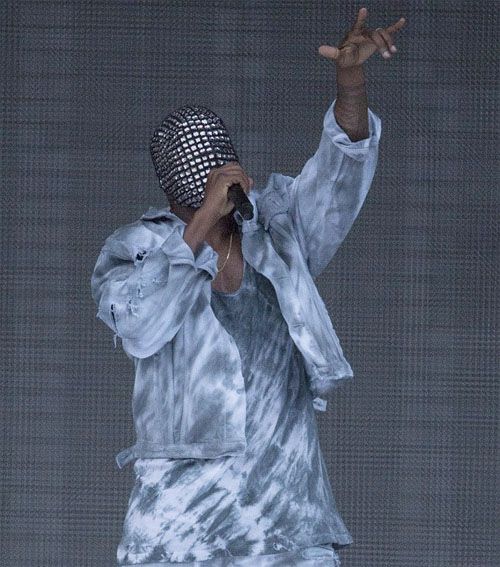 Kanye West is back to being…Kanye West. He hit the stage in London at the Wireless Festival (the same concert Drake had to cancel after falling ill) and while ranting the crowd got fed up with his antics and started to boo him.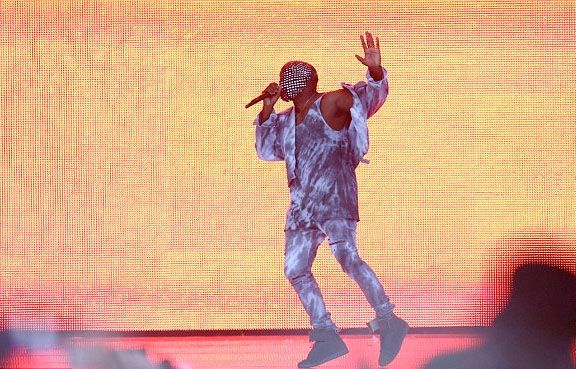 On stage in Finsbury Park, Yeezy preached to concertgoers about discrimination in the fashion industry.
He ranted,
"What have I ever done that was so wrong than believe in myself?"

"I'm not going to mention any names but... Nike, Louis Vuitton and Gucci. Don't discriminate against me 'cos I'm a black man making music."

"F**k saving face and what it's supposed to mean, it's about living my dream."
Sighs. SO he's still claiming "discrimination" from the very companies he has/had deals with? Alrighty then.
Check it:
Also at the Wireless Festival…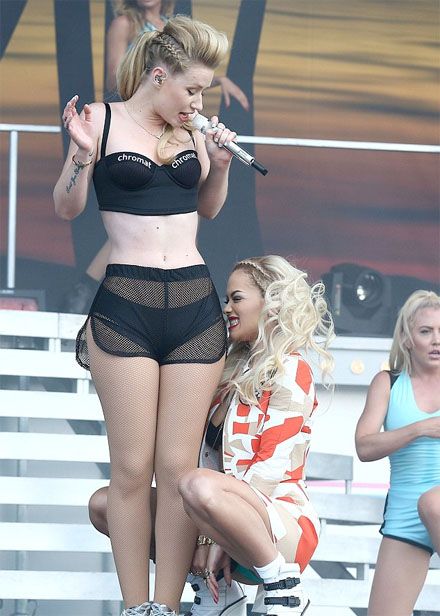 As model Jourdan Dunn sipped some brandy from the crowd, Rita Ora and Iggy Azalea got extra touchy-feely on stage at London's Finsbury Park for the Wireless Festival.
The Australian raptress and the "Radioactive" singer teamed up to perform their single "Black Widow" along with their own respective hits. As they took the stage together, Rita dipped low and bit Iggy on her thigh. Oh…
Check a clip of their performance below:
Photos/Videos: Getty/AP/DM