ESSENCE FEST WEEKEND: Mary J Blige, Jill Scott, Ledisi, Tank, 112, Boris Kodjoe, Nicole Ari Parker, Towanda & Traci Braxton & More CELEBRATE In New Orleans
Jul 06 | by _YBF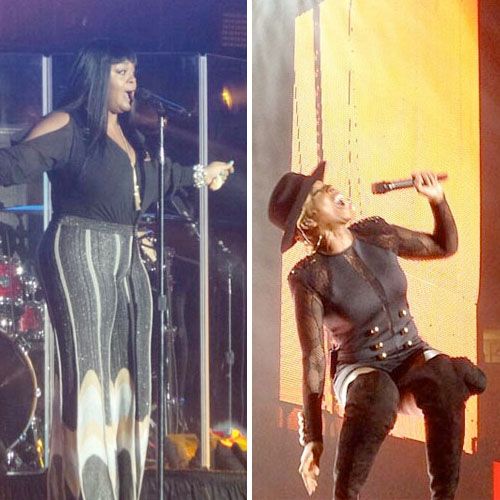 It's the 20th anniversary of Essence Fest! And last night was surely one to go down in the history books. Jill Scott, Mary J. Blige, Ledisi and Tank hit the main stage. Michelle Williams, 112 and Marsha Ambrosius performed their sets at the Superlounge, while TheYBF.com caught up with Towanda and Trina Braxton, Boris Kodjoe & Nicole Ari Parker and more when you go inside…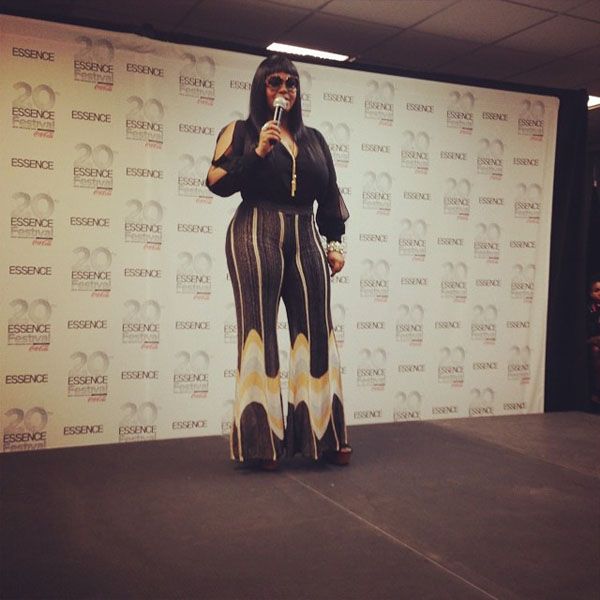 Jill Scott (above backstage before performing) rocked the house last night on the main stage at the Mercedes-Benz Superdome in New Orleans. Ms. Jilly opened up for the Queen of Hip Hop Soul, Mary J. Blige. And of course, Jilly from Philly did not disappoint.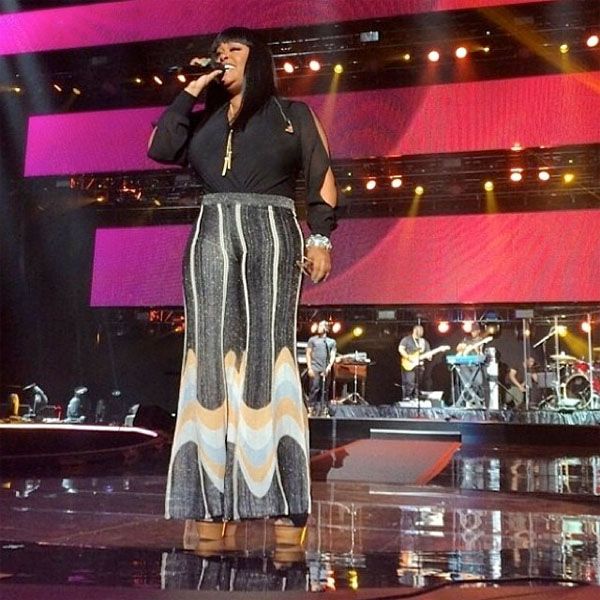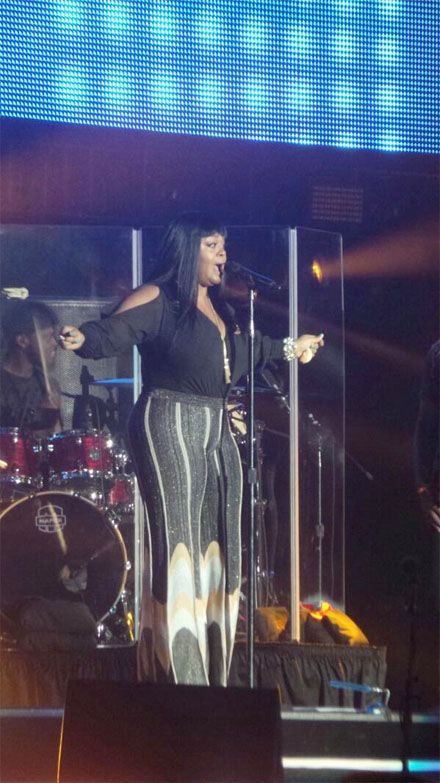 Showing off her snatched waist in glittery bell bottom trousers and fitted cut-out black blouse, she ran through a slew of her classics including "Golden," The Way," "He Loves Me (Lyzel In E Flat)" and she hit her operatic high-notes like only she could.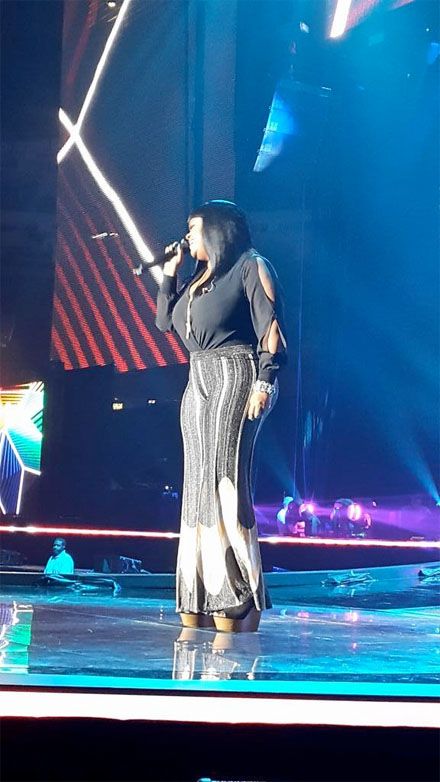 Gorge.
Peep a clip of Jilly singing "The Way" below:
Before Jill Scott hit the stage...
Tank got the ladies all hot and bothered with his single "Sex Music" followed by his hit single, "Maybe I Deserve." He asked the audience, "Can I take my clothes off y'all?" before serenading the ladies with "I Can't Make You Love Me."
Before leaving the stage, Tank passed along some words of wisdom to the fans saying, "God has someone for everyone and that we don't have to rely on empty promises."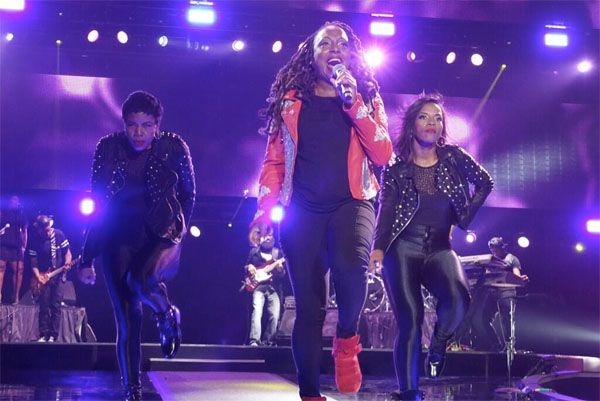 New Orleans native Ledisi tore the house down belting out her hits "That Good Good", "Pieces of Me" and "It's Alright" and "I Blame You."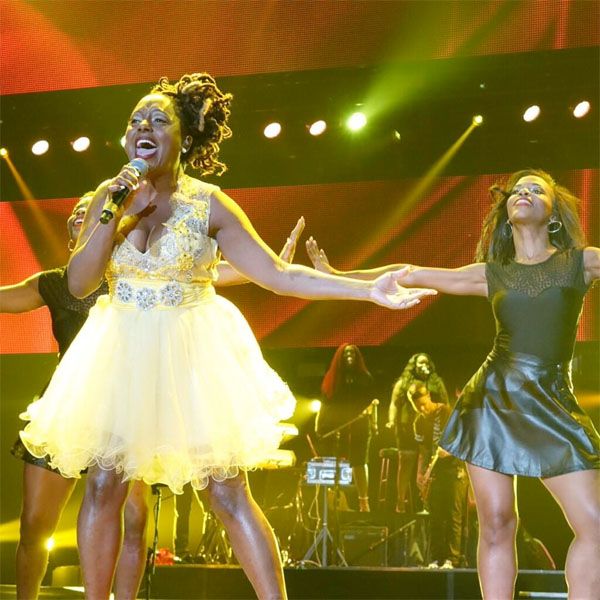 Ledisi also ended her set schooling her fans saying, "Have faith, love yourself," she said. "And be careful of who and what you allow in your circle."
Then the headliner took the stage....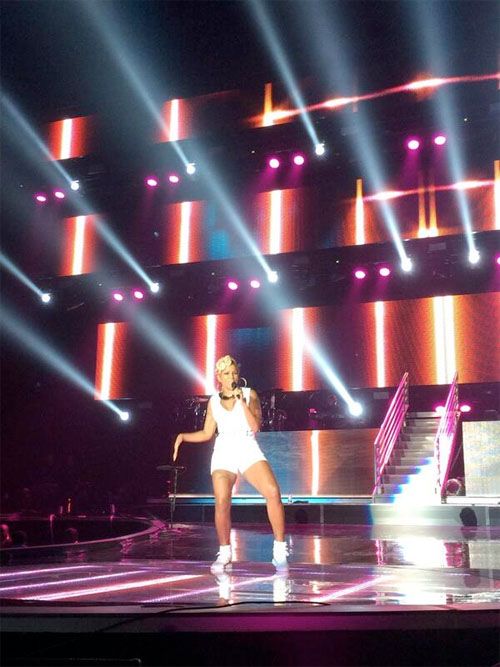 The Queen Of Hip Hop Soul stormed the stage like a hurricane in all white to open her set with her 2006 hit "Enough Crying." The Grammy award winning songrtress ran through her catalog of tracks including "I'm Goin' Down", "Not Gon' Cry", "Share My World" and "Don't Mind."
Quick wardrobe change as she continued to rock the stage: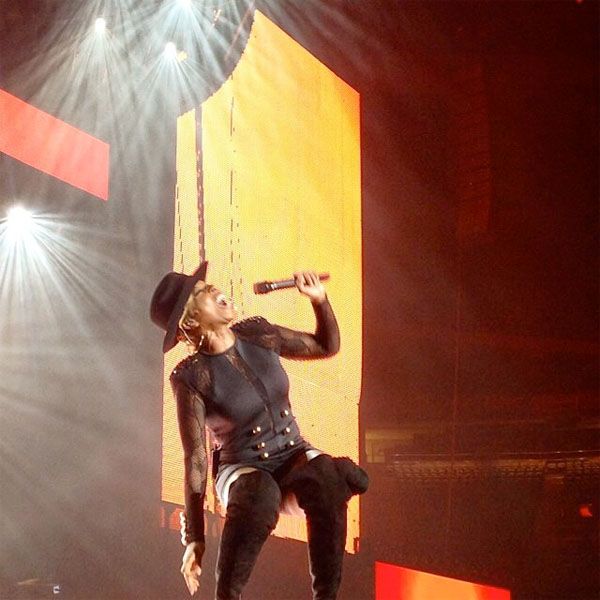 Before ending her set, she sent out a message to the fellas saying, "We expect you to have our backs and respect us. Most of all, we need to trust in you!" then closed her set with "Family Affair."
Peep clips from her set below:
On the Superlounge stages:
Former Destiny's member Michelle Williams performed her set at the Cover Girl Lounge. She's gearing up for the release of her gospel album Journey to Freedom (scheduled to drop in September).
Atlanta R&B singing group 112 took the stage at the VERIZON lounge to run threw a few of their hits.
And Marsha Ambrosius took her talents to the FORD lounge. Peep a clip from her set below:
TheYBF.com caught up with fab "R&B Diva" KeKe Wyatt at the Convention Center: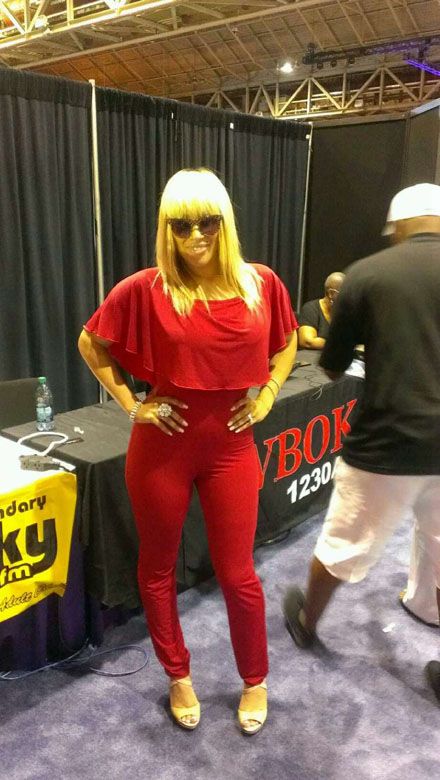 We feelin' her look?
She later switched up her look in a black and white ensemble to take the stage.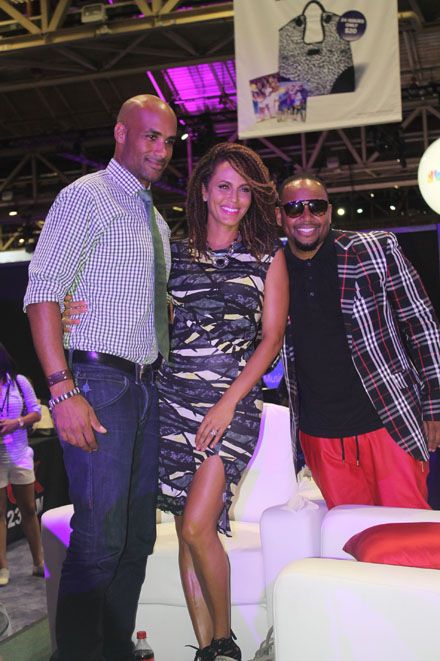 TheYBF.com also caught up with the gorgeous Boris Kodjoe, Nicole Ari Parker (whose security was on them like white on rice for SOME reason) & Avant chillin' in the Convention Center.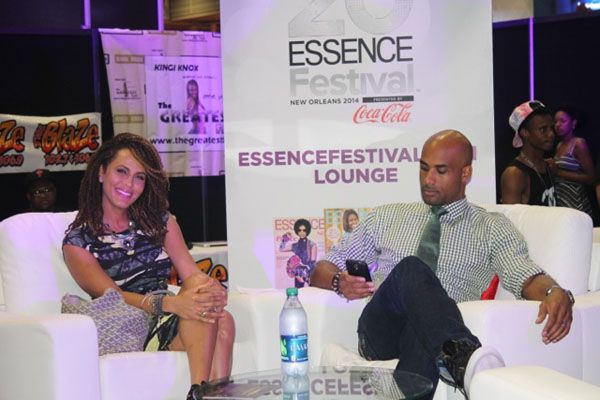 ;
Beautiful couple.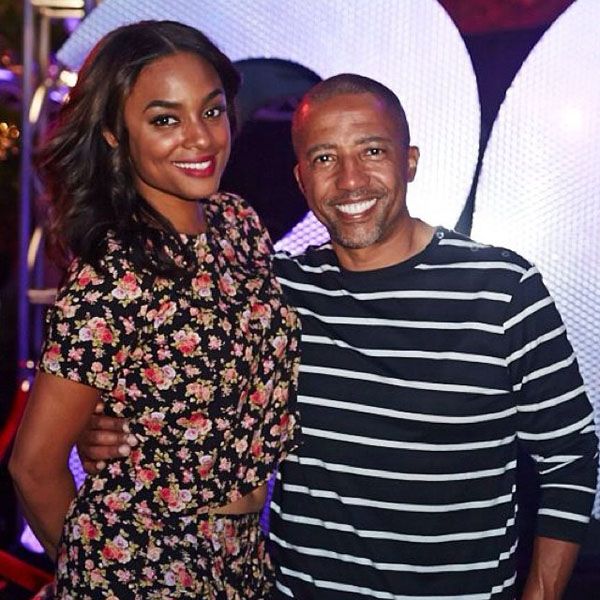 Actress Alesha Reneé caught up with record exec Kevin Liles.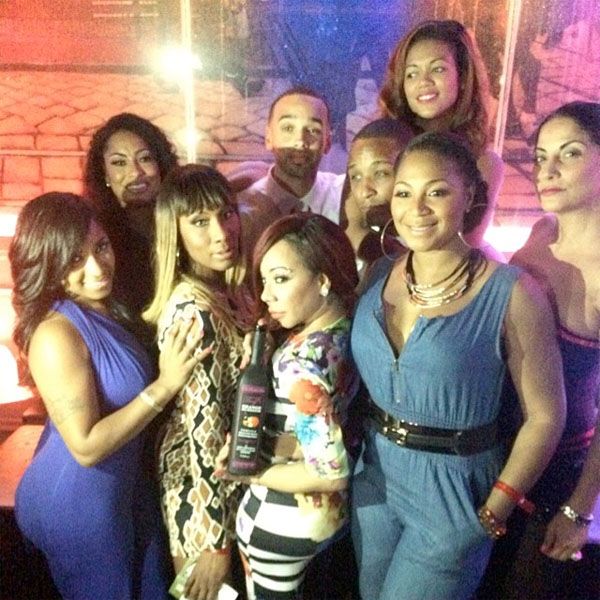 Trina Braxton, Towanda Braxton and Toya Wright met up with Tiny as she promoted her new tequila line, Tiny's Tequila.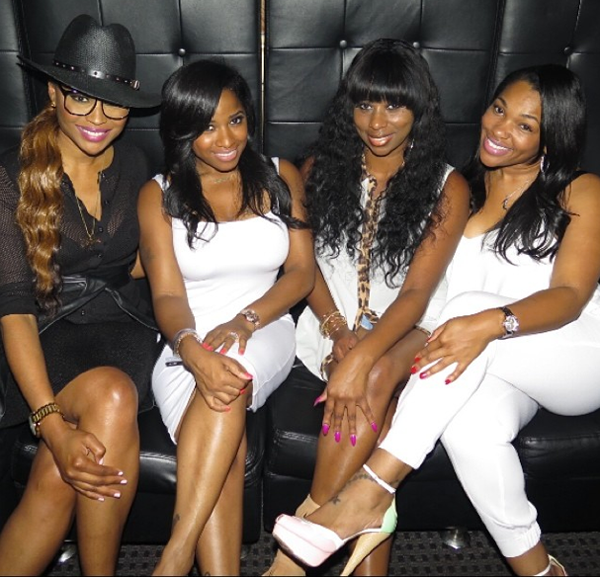 Toya Wright later hit up Kenny Burns' all white affair with "RHOA" star Cynthia Baily. She captioned, "All White party with @cynthiabailey10 @shaymichellehair @sherrijlovely #goodtimes #essencefest2014 #NewOrleans"
Peep TheYBF.com's chat with Braxton Sisters, Towanda and Traci:
Also, check out our Instagram page (@TheYBFDaily) for yesterday's 365 Black Awards coverage!
EXTRAS:
1. Don't forget! TheYBF.com is ON THE SCENE at the 2014 Essence Festival! Follow us on INSTAGRAM for tons of EXCLUSIVES and instant coverage!
2. Rapper Rich Homie Quan PIMP SLAPPED a fan...from the stage...during his latest show Friday night. STORY
Photos: TheYBF.com/Paras Griffin/Getty/Trina Braxton's IG/@stunxcom/@JussCoolNYC/@DivasAndDorks/@NewOrleans/@shawnj3000/@isumlar/@_iammiad/@qsavage