Lil Mo SHADES The Purple One At Essence Fest, Fans READ Her...But Did Prince CLAP Back?! + Kanye West BOO'D 2nd Night Of Wireless Festival, Fans Chant "We Want Drake!"
Jul 06 | by _YBF
You definitely don't come for the Purple One. Unless you want a slew of fans reading you for filth soon after. Singer Lil Mo tried it and she's learning the hard way. Find out what she said, how Prince possibly clapped back and about Kanye West getting boo'd for a second night at the Wireless Festival inside…
The Essence Festival is in full swing down in New Orleans. And last night, there seems to have been a little drama with one "R&B Diva" and the legendary Prince.
The Purple One was tapped to headline last night at the Mercedes-Benz Superdome. And while Prince fans were utterly excited to see him take the stage, it seems Lil Mo had better things to do.
In an Instagram post, Mo ranted about being stopped by police and not being able to make her way to the bathroom because Prince was walking through backstage before he went on. She posted: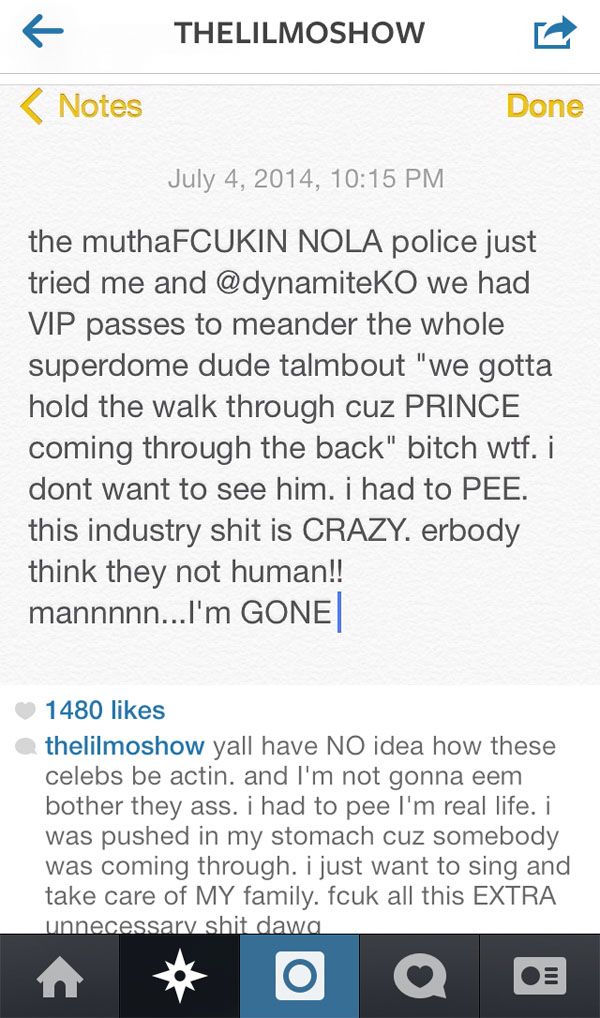 She then added fuel to the fire posting: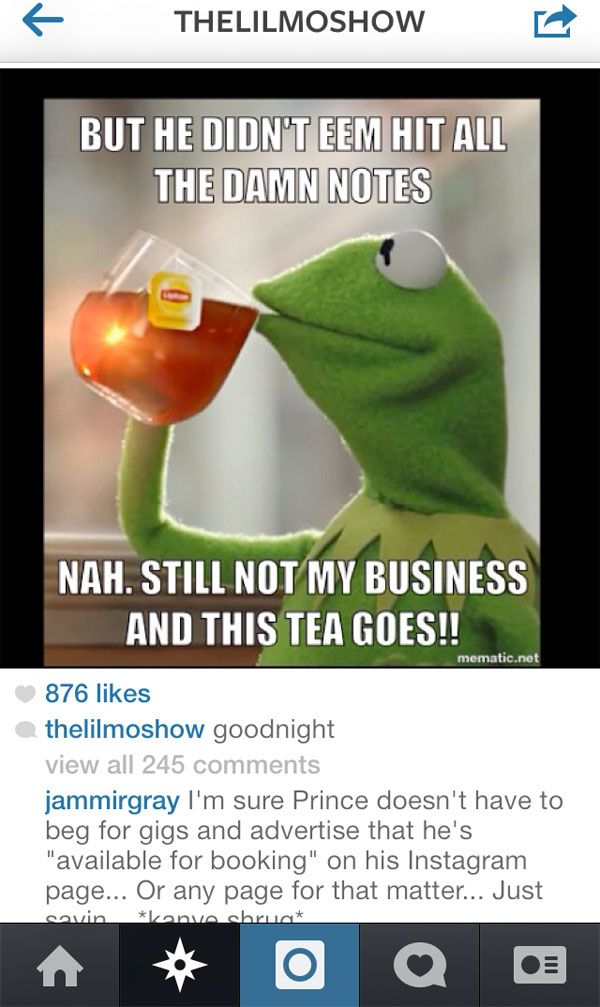 Umm...Mo! This is what you don't do.
And of course, the fans gave it to Mo for shading Prince. Some said:
"but wait you have a VIP all access pass tho!!! You must've won that from 92q cause real celebs don't need those to walk freely back stage! Sit ya short big lip ass in the corner some damn where and be quiet!! You haven't been relevant in 13 years... Shit you wasn't relevant then lol"

"First of all I had to Google your ass to even know who u were. Second no matter what you do you will never be at his level. Prince is music royalty. No he hasn't had an album in a few years but you still hear all his old shit in the radio. Sounds like someone has a little celebrity attitude to but it didn't work for you. So in the words of Ice Cube.......BYE FELICIA."

"Real celebs, even HAS BEENS, don't need a PASS to mingle with their peers, and last I checked Prince didn't work for a security company so why is your hatefulness directed at him? You need to take several fuckin seats and perhaps get some class about yourself. #crabsinabucket #whenkeepingitrealgoeswrong"

"I'm sure Prince doesn't have to beg for gigs and advertise that he's "available for booking" on his Instagram page... Or any page for that matter... Just sayin... *kanye shrug*"
NOW...it looks like Prince may have gotten in on the shade throwing too. He took to his Twitter early this morning and posted the picture below with the caption:
Bloop! Is that shade for Mo? We know she sometimes can get a little crazy with her outfits. But does he even know who Mo is? Chile....
But Mo doesn't seemed fazed...she posted the pic below of her "Brady Bunch" family with her boo thang Karl Dargan: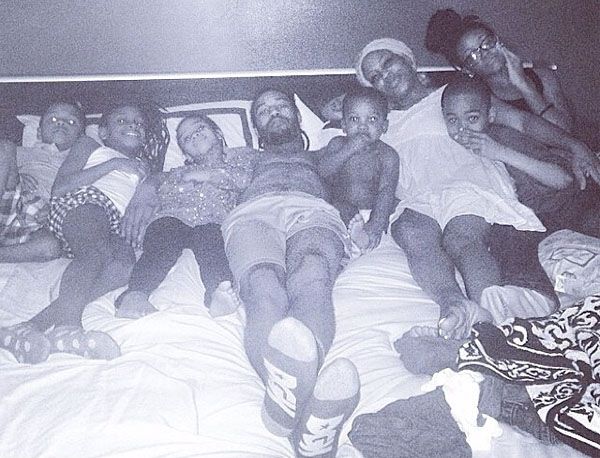 She captioned, "this is ALL i want and need!!"
And overseas...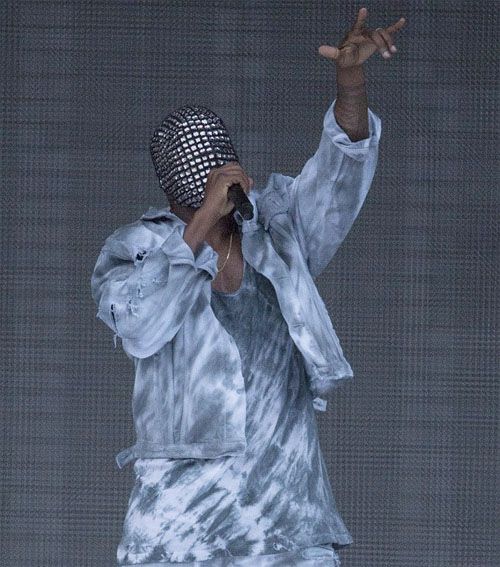 Kanye West was boo'd for the second night in a row at London's Wireless Festival last night.
After Drake became ill and had to cancel his performance, Kanye was tapped to do an additional show on Saturday to make up for Drizzy's absence. Ye' was typical Ye' with his ranting and raving and concertgoers just wasn't feelin' it.
He was late starting his set, and then after being on stage for just 15 minutes, he starts getting in his feelings while ranting about how shy he is. He said,
"I'm very shy in real life. Because I'm too shy to put out some b*tches. Sometimes it's hard because I'm too shy to carry off a lot. I'm arrogant and shy and a little bit lazy. I'm too shy to lie to anybody and I'm too arrogant to make myself lie to anyone because lies take too much work."
After close to 20 minutes of his preaching, according to Daily Mail, fans grew frustrated from his antics and began chanting, "We want Drake!" Ye' eventually finished and went back to performing and fans cheered him on.
The fans may have had enough of Ye', but Drizzy was thankful. Drake took to his Instagram to express his gratitude to Kanye for playing some of his music during his missed performance. He said,
"Man I appreciate Kanye playing Trophies at Wireless so much. I want to be at all the shows more than anything in the world right now. I just keep watching the video over and over. Slow motion for me right now but I promise all the fans an incredible experience as soon as I am back. I am so sorry once again I love you all dearly. Thank you Ye for giving me that joy tonight."
Really wish Yeezy would stop with the rants. We know…the same companies you're complaining about are the same ones you're trying to make deals with. We get it.

Photos: Prince's IG & Twitter/Lil Mo's IG