CONCERTS: Jay Z GIVES Jay Electronica His 5% Nation Chain + J. Cole, Talib Kweli & More Hit The Stage At The Brooklyn Hip Hop Festival
Jul 13 | by _YBF
The Brooklyn Hip-Hop Festival celebrated its 10th anniversary this weekend with appearances from Jay Z, J. Cole, Talib Kweli and a headlining set from Jay Electronica. See what Jay Z presented Mr. Electronica with inside....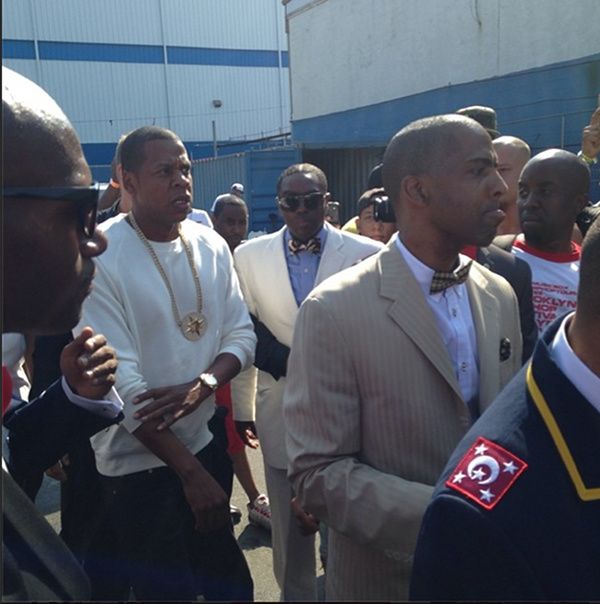 On Saturday, Brooklyn played host to NYC's largest and longest running Hip-Hop cultural event, The Brooklyn Hip Hop Festival. This year, Jay Z took time out from his own "On The Run" tour to pop in for a few songs and a very special presentation.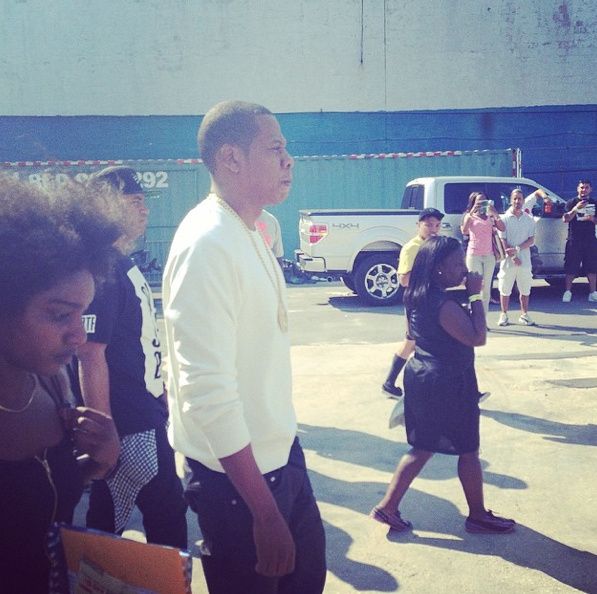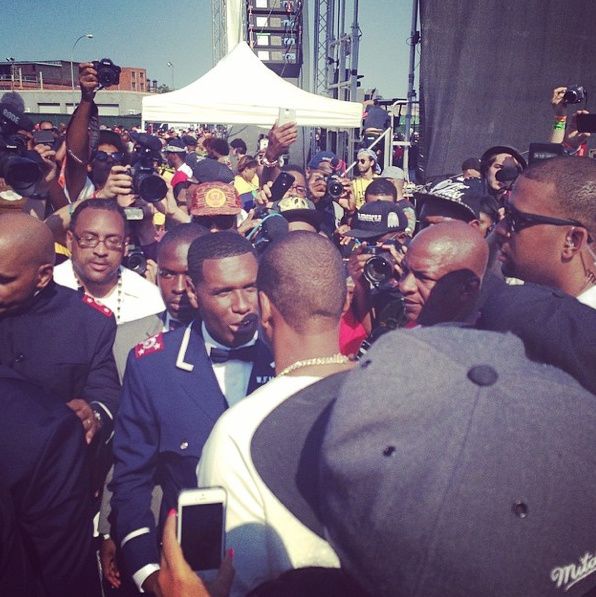 Jay was on hand to support his Roc Nation artist Jay Electronica (aka Erykah Badu's baby daddy) who headlined the festival.
In addition to the support of his Roc Nation boss, headliner Jay E. also had the backing of The Fruit of Islam (FOI).
His manager, radio personality Angela Yee was also on hand.
Jay Z hit the stage with Jay E. for performances of "Shiny Suit Theory," "We Made It (Freestyle)," "Young, Gifted, & Black," and "Public Service Announcement."
During their set, Jay Z took off his Five-Percent Nation chain and handed it to Jay E.
You'll recall that Jay did something similar a few months ago when he presented J. Cole with a Roc Nation chain during his birthday performance.
J. Cole and Talib Kweli made surprise appearances at the fest as well, performing their collaboration "Just Begun."
Watch Jay Z and Jay Electronica "Brooklyn We Made It"
Watch J. Cole and Talib Kweli here:
Photos via angelayee/photorobnyc/chuckcreekmur/elliott wilson/bkhiphopfest Instagram