MUSIC FAB: The-Dream SHARES Personal Pics Of His New Wife In "Culture" Video + Deborah Cox Will PROVIDE VOCALS For The Whitney Houston Bio Pic + Cam'ron's "So Bad" Featuring Nicki Minaj
Jul 16 | by _YBF
Both The-Dream and Cam'ron dropped new music videos today. Watch "Culture" and "So Bad" Featuring Nicki Minaj inside and get the deets on Deborah Cox's role in the upcoming Whitney Houston bio pic.
Earlier this month, we told you about The-Dream's secret wedding to LaLonne Martinez and in the video for "Culture", he allows fans a peek into their lives. The concept of the video is simple....take a flip through The-Dream's photo album. Fans get to see the newlyweds stroll the streets of Paris and hit the beach in the snapshots from their travels. "Culture" appears on the EP Royalty: The Prequel.
Watch "Culture"...
On television...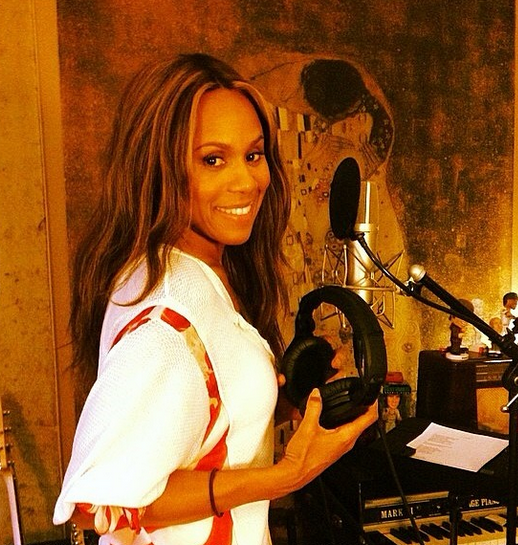 When Angela Bassett's"Whitney Houston" bio pic debuts next year, fans will not "see" Deborah Cox, but she'll play one of the biggest character in the film: the voice of Whitney's music.
It's no secret that the Houston Estate does not want this film made, so Angela and LIFETIME have commissioned Deborah to recreate the vocals for the film. This is huge news for music lovers who are fans of both artists. You'll get to hear Deborah sing all of Whitney's classics! Congrats to Deborah!
In new music videos...
Cam'ron enlists Nicki Minaj and Yummy Bingham to assist him in his latest video, "So Bad." Directed by Amntwn Smith, Cam'ron attempts to rent a swanky apart from his ex-girlfriend (Nicki). The song will appear on Cam's 1st of the Month EP series, set to drop at the top of August.
Photos via Deborah Cox's Instagram/