Beyonce Releases 'Fifty Shades Of Grey' Teaser …Will She Be On The Soundtrack?+ Rihanna DINES At Her Favorite Eatery Giorgio Baldi
Jul 20 | by _YBF
Beyonce dropped a nugget last night when she posted a teaser of the upcoming film Fifty Shades of Grey to her Instagram. Meanwhile, Rihanna was spotted leaving her favorite eatery in Santa Monica yesterday. Deets & pics inside…
If you need another reason to check out the upcoming romance-drama film Fifty Shades of Grey, we have a new one for you.
Saturday night after rocking the stage and going skating in her hometown, Beyonce took to her Instagram to post a teaser of the Fifty Shades of Grey trailer. In the teaser, we hear a very slow-paced version of Bey's "Crazy In Love" as she chants "Uh-oh, uh-oh,uh-oh, oh, no, no," while watching the main character Christian Grey look out of his office window and a hand rubbing up on Anastasia Steele's thighs.
At the end, fans are informed that the official trailer for the movie will be released on Thursday, July 24th. We're assuming she's going to be apart of the film's soundtrack. To further validate our suspicions, a stripped down version of Bey's "Haunted" was used as the background track for a teaser of the film that screened for theater owners and press at CinemaCon back in March.
Check it out the teaser below:
Fifty Shades of Grey (also starring Rita Ora) will hit theaters February 13, 2015. Will Bey be lending her vocals for the film?
And in Cali....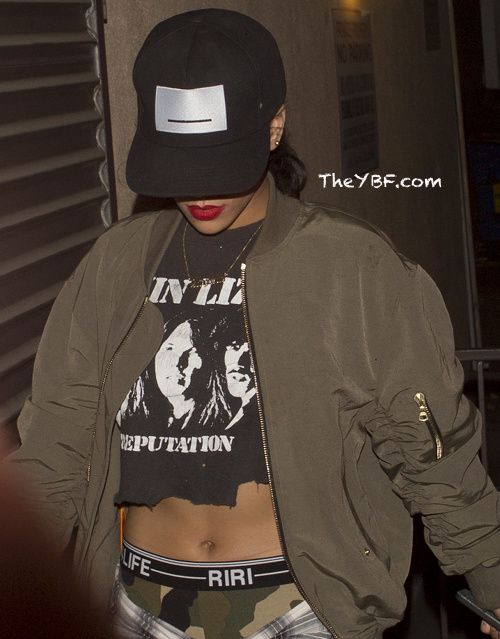 In between studio sessions, Rihanna was spotted grabbing a bite to eat from her favorite eatery Il Ristorante di Giorgio Baldi in Santa Monica.
Trying to keep a low-profile, Rih was incognito in her custom camo "RIRI Life" pants, torn cropped heavy metal t-shirt and black cap as she made her way to a waiting black Ferrari sports car.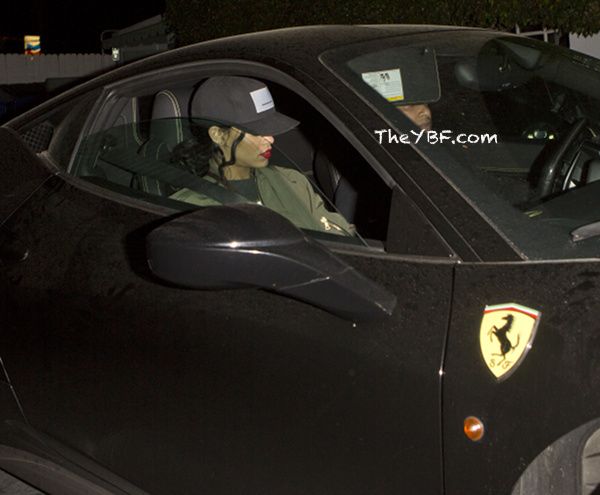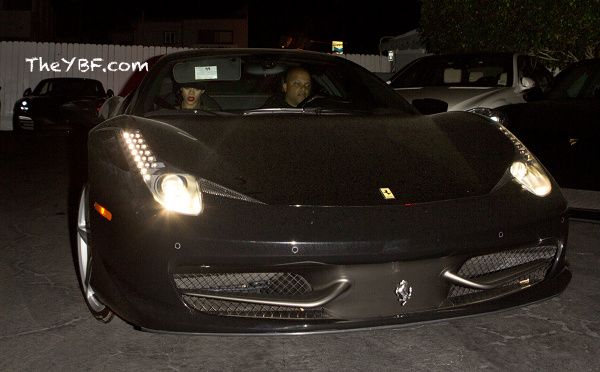 In music news, Rih's "Cheers (Drink To That)" single just got VEVO certified, with 100+ million views. She also picked up three MTV Video Music Awards nominations for the video "Monster" with Eminem.
Photos: Splash News/Beyonce's IG