THE PAWS COME OUT: Lil' Scrappy ACCUSING Nickelodeon Suites Resort OF Racism & IGNORING The Black Kids! (VIDEO) + Common & Jhené Aiko PERFORM "Blak Majik" On "Jimmy Kimmel Live"
Jul 24 | by _YBF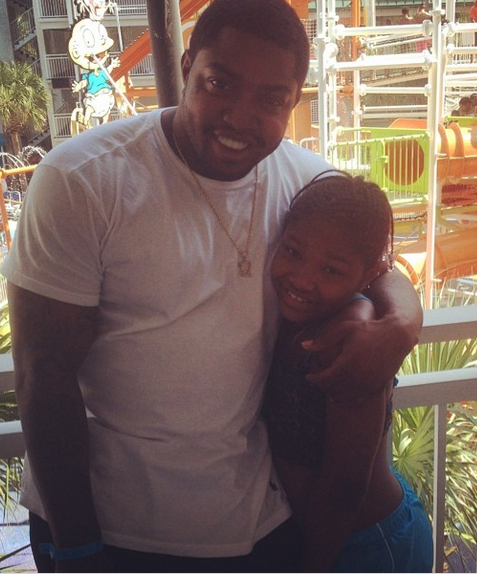 Lil Scrappy's family vacay with Emani and Momma D turned sour because of some allegedly racist employees at a Nickelodeon resort. Watch the tape inside and see Common and Jhene Aiko performing "Blak Majik."
You can't mess with folks kids! "LAHH ATL" star Lil Scrappy was captured confronting a Nickelodeon Suites Resort employee in Orlando after she allegedly passed over his daughter Emani during a show.
Momma D (also shown in the tape trying to calm the Prince down) told TMZ the Scrappy was upset because the staff kept skipping over his daughter and other black kids. SIBEBAR: This ish isn't too far fetched as a Black family sued Disneyland last year after one of the "characters" refused to hug the Black kids.
In the tape, you'll see Momma D AND Emani stepping in to calm Scrappy down. Momma D says Scrappy told the host "You need to pick my daughter. This is some racist-ass s**t." And get this....the person shooting the video told TMZ that they AGREED with Scrappy!
A rep for the resort told TMZ that they don't discriminate on race, color, religion, sex, or national origin..... and that Scrappy's daughter did participate in the show. Umm hmmm.
Watch the clip:
On late night....
Common promoted the release of his 10th disc, Nobody's Smiling, with a performance of "Blak Majik" featuring Jhené Aiko on "Jimmy Kimmel Live" last night. You copped Nobody's Smiling yet?
Photos via Lil' Scrappy Instagram