President Obama Issues Statement On Michael Brown Tragedy + More Updates
Aug 12 | by Natasha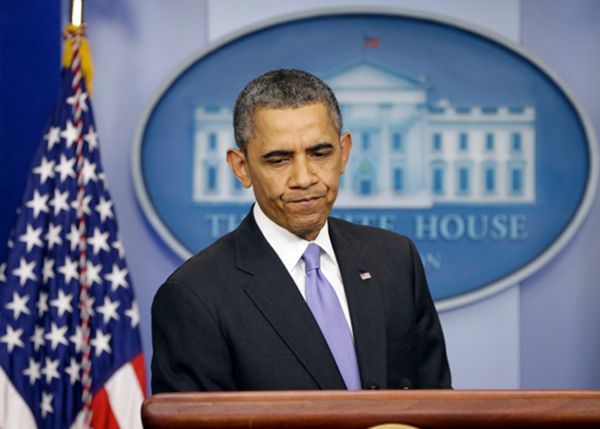 President Obama has issued a statement on the tragic and infuriating shooting death of Michael Brown. Read it inside and the get the latest updates on the case....
While the country is in turmoil over the death of unarmed 18-year-old Michael Brown, at the hands of a Ferguson, St. Louis police officer, Presdient Obama has issued an official statement.
Read it below:
The death of Michael Brown is heartbreaking, and Michelle and I send our deepest condolences to his family and his community at this very difficult time. As Attorney General Holder has indicated, the Department of Justice is investigating the situation along with local officials, and they will continue to direct resources to the case as needed. I know the events of the past few days have prompted strong passions, but as details unfold, I urge everyone in Ferguson, Missouri, and across the country, to remember this young man through reflection and understanding. We should comfort each other and talk with one another in a way that heals, not in a way that wounds. Along with our prayers, that's what Michael and his family, and our broader American community, deserve.
Meanwhile, a detailed account of the entire incident, given by Michael Brown's friend, Dorian Johnson, who was with him at the time, is HERE. And is a MUST READ. Johnson has been making his rounds telling his first-hand witness account to mainstream and local media. And he paints a picture that many feared would be the case--an angry cop approached the boys in a hostile manner, while the boys were doing nothing but walking in an apartment complex to Johnson's home just minutes away.
Michael Brown has been accused of "reaching for the cop's gun", something that Johnson vehemently denies. Michael was shot more than once, from 35 feet away.
Freeman Bosley, Johnson's attorney, told MSNBC today that the police have yet to interview Johnson. In fact, Bosley said in an interview that he offered the police an opportunity to speak with Johnson, but they declined:
"They don't want the facts. What they want is to justify what happened … what they are trying to do now is justify what happened instead of trying to point out the wrong. Something is wrong here and that's what it is."
Sad.
Pics and video of the protests and the tense scenes with law enforcement below:
This photo from the Times really is incredible http://t.co/3uikNM6CNB h/t @conor64 pic.twitter.com/RdcmtxFLP5

— AdamSerwer (@AdamSerwer) August 12, 2014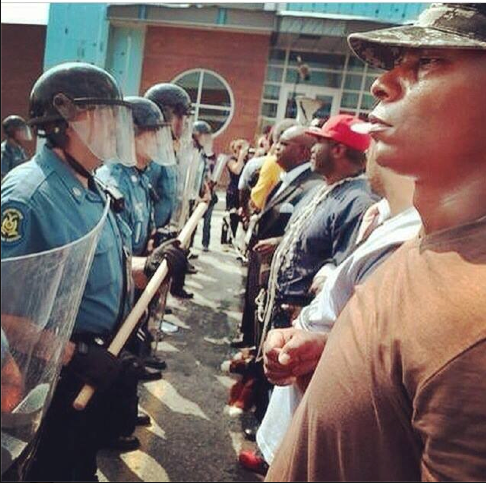 Meanwhile, a producer with KSDK reports that the police have confirmed that Brown's cause of death was a gunshot.
Reports also state that certain aircraft has been banned from flying over Ferguson (many believe this is law enforcement's way of controlling the media fallout), the police department changed its mind about releasing the name of the cop involved "as a safety measure", and Rev. Al Sharpton has offered to pay for Michael Brown's funeral.
EXTRAS:
1. Steve Ballmer is officially the new Clippers owner, which means Donald Sterling is officially out. Ballmer is holding a rally at the Staples Center Monday. STORY