Faith Evans Recounts BEATING UP Notorious BIG's Mistress On Centric's "BEING" + Chris Brown, Omarion & Laura Govan At DJ Mustard's Record Release Party
Aug 13 | by _YBF
On a new episode of Centric's "BEING", "The First Lady" Faith Evans opens up about her career and recounts beating up one of her ex-husband's groupies! Watch Faith dish on the Notorious B.I.G. inside and see Chris Bown partying with O'marion.
On Saturday, fans of Bad Boy Entertainment's former First Lady Faith Evans can watch her recount one of the legendary beatdowns she put on one of Notorious BIG's many side chicks (not Lil' Kim). And we've already got the lowdown:
Faith: I'm ducking … trying to make it to the elevator without being seen by Hawk, the road manager. I make it to the elevator bank. Go upstairs. I knew the room. Get off on that floor, but I'm aware there's five other guys. You know? They're about to leave so somebody might see me 'cause they might be going to wake [Biggie] up.
… I heard [Lil'] Cease moving around in his room so I'm trying to make it happen real fast and get to [Biggie's] room without anybody interrupting my plan of action.

I get to the door. Knock on the door. No answer. Knock lightly again. Then I knocked a little harder. I heard [Biggie] go, "Who is it?"
I said, "Houskeeping!" I didn't know what voice to use, anything.



The door comes open and as soon as the door came open I kicked it just so I could get in. I wasn't sure if they were going to have the latch on. I see some chick standing there, you know, fully dressed like she had on a Catholic uniform. I mean, she obviously wasn't a kid, but she had on a pleated miniskirt. I see him sitting over there . . . all of this was in a split second. As soon as I kicked in the door and saw her I just started to *punches fist*



I don't even know if she got a chance to say anything and I just looked over at him as I'm still hitting her. *punches fist again*
He's sitting there like, "Wow Faye. Why are you doing that to her? I didn't even **** her." I was like, "Well you shoulda . . . 'cause you see what happened to her."
Damn!
Along with appearances by Kelly Price, Lil' Cease, Misa Hylton-Brim and Carl Thomas, we'll get a look into Faith's life outside of the studio and of course, her marriage with the Notorious BIG and all the drama (fights, Tupac beef) that came from it.
Watch Faith's episode of BEING on Centric on August 16th at 9/8C and listen to her latest single "I Deserve It" here.
In the LA area...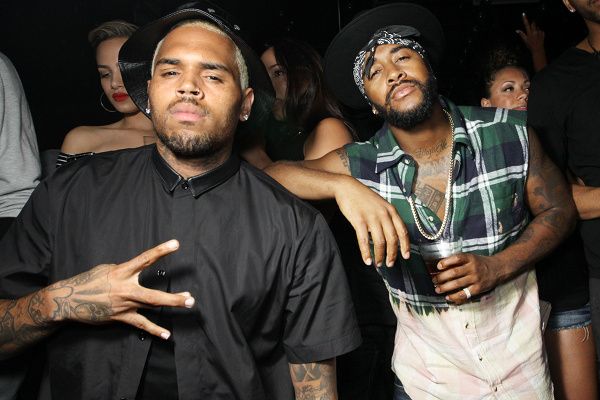 On Monday night, "Loyal" singer Chris Brown joined O'Marion to celebrate the release of DJ Mustard's debut album 10 Summers (in stores now).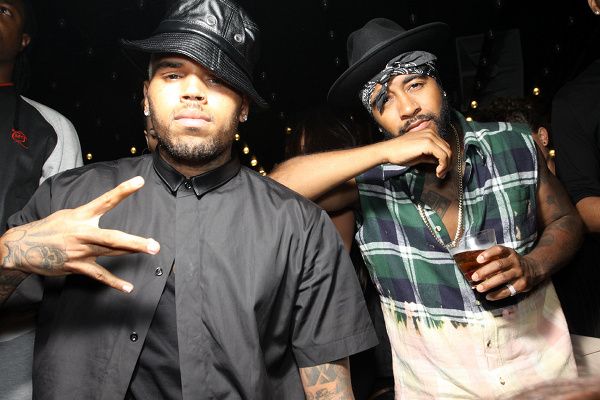 The party was held at Emerson nightclub and it was the second time we've seen O'marion out since the birth of his son Megaa Omari.
Former reality TV star Laura Govan danced the night away.
DJ Mustard (black shirt) also welcomed rapper YG, actress Torrei Hart and actor Jamie Foxx (not pictured) to the celebration. Our spies say Hennessy V.S. flowed all night...
Photos via BET/CASHMEREAgency