SPEAK ON IT: Tia Mowry Hardrict CLAPS BACK At Online Trolls Who Talk About Her Son's Hair!
Aug 13 | by _YBF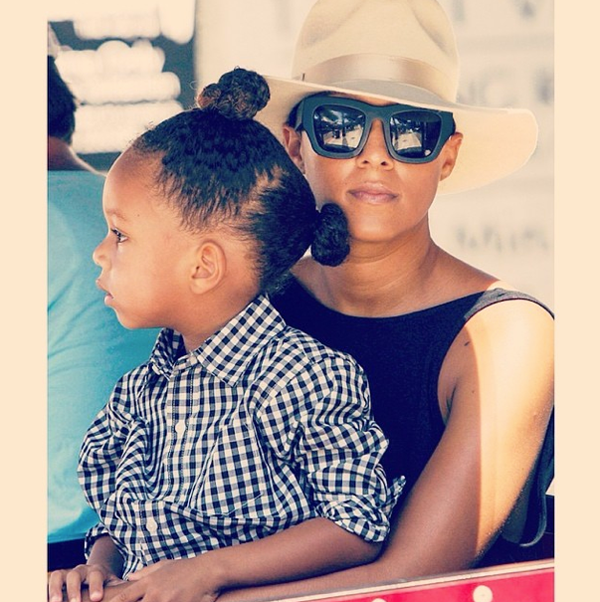 It seems celebrity moms can't catch a break when it comes to their kiddies rockin' their natural hair! Tia Mowry Hardrict is sounding off on those who think she should cut her 3-year-old son Cree's hair. Find out what she had to say and decide if you agree with her inside…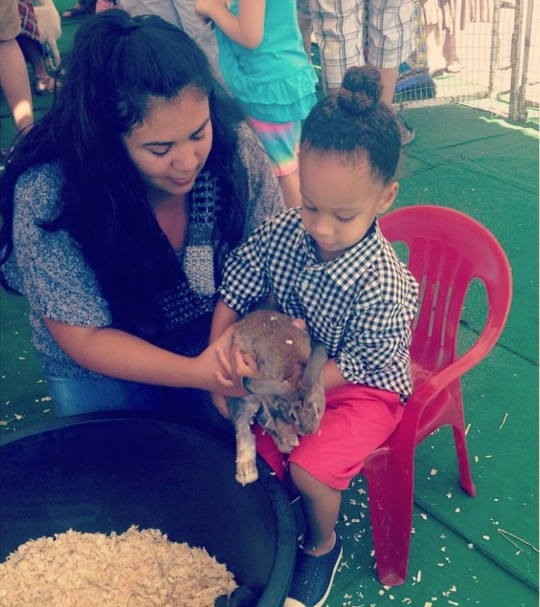 Nowadays it seems everyone has an opinion on how one should raise their children, but lately it seems people have been extra concerned with how celebrity parents style their kiddies' hair.
Much like Beyonce, "Instant Mom" actress Tia Mowry Hardrict is being bombarded with negative comments on the way she styles her 3-year-old son Cree's hair. Just recently, people were up-in-arms over little Blue Ivy's hair, saying Bey needed to comb it and put moisturizer in it.
Now, folks are all over Tia for the way she does her son's hair. Some say she shouldn't put it in a bun, that he looks like a girl and that she needs to cut it all off! Well…Tia doesn't plan on doing any of that because she's quite content with how she styles her son's hair…and that's her business!
Peep some of the negative backlash she has received below: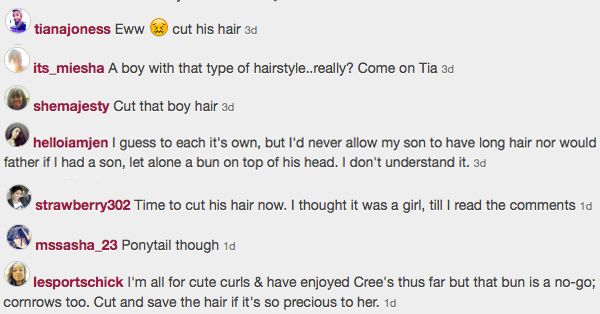 Sighs...
Guess the "Baggage Claim" starlet had reached her limit and decided to address the online trolls over the negative comments she has received about her son's natural hair. In an Instagram post, she wrote:
I am proud to have a SON that embraces his natural hair :). Hair length does not define your sex. Last I checked a penis and a vagina does. Pick up a book, educate yourself, and embrace cultures outside of your own and maybe you will see that there are PLENTY of MEN wearing top knots and MEN with long hair. Here's a shout out to all the moms who have boys and girls with natural hair! Live ON!

Should people just mind their business when it comes to celebrities and their kids' hair?
SPEAK ON IT!
Photos: Tia's IG