Misty Copeland Biopic In The Works + Martin Lawrence CONFIRMS 'Bad Boys III' Movie + Def Jam Announces PERFORMERS For 30th Anniversary Concert At Barclays Center
Aug 14 | by _YBF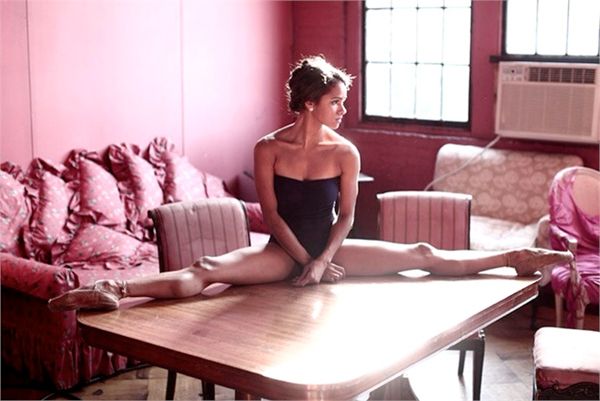 A biopic chronicling the life of ballet dancer Misty Copeland and Bad Boys III will be hitting a theater near you soon. Plus, Def Jam as announced the acts who wil perform for their 30th anniversary concert. More inside…
This year has surely been one of many biopics, including the Aaliyah, Whitney Houston and N.W.A. projects. And now, a new biopic is in the works for American Ballet Theatre soloist Misty Copeland.
New Line Cinemas has signed on to share the inspirational story of the extraordinary ballet dancer. After many disheartening rejection letters and being told she could never become a professional ballet dancer due to her age, she has accomplished some remarkable things.
She became the second African-American female soloist (and first African-American female soloist in two decades) to dance with the prestigious American Ballet Theatre. The Under Armor spokeswoman has also performed with Prince, serves on President Obama's fitness council and has appeared as a guest judge on FOX's So You Think You Can Dance.
The film will be based on the fab chick's bestselling memoir "Life In Motion: An Unlikely Ballerina." Adam Shankman and Jennifer Gibgot from Offspring Entertainment and Phil Sandaus have been tapped to produce the feature film.
According to Deadline,
In what's shaping up to be The Blind Side set in the dance world, the film will chronicle Copeland's striking rise to dance stardom. The late bloomer began training in ballet at age 13 while living in a welfare motel with her mother and siblings, learning so quickly she was dancing en pointe within months. She went from lessons at the local Boys & Girls Club to living part-time with a sponsor family while attending dance school. But as her ballet career escalated, so did a bitter custody battle between her mother and her host family.
Let's just keep our fingers crossed that this biopic will see the light of day…sans the controversy.
So what's next for the YBF ballerina? She will be making history yet again as the first African-American ballerina to dance lead in ABT's Swan Lake next month. Work!
And in another new movie...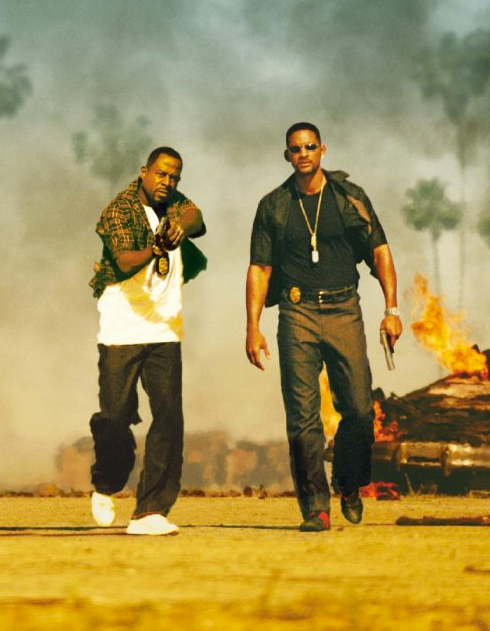 If you were a fan of the first Bad Boy, starring Martin Lawrence and Will Smith, and the sequel…get excited! Bad Boys III is confirmed to be in the works.
During an interview on the late-night talk show CONAN, "Bad Boys" actor Martin Lawrence confirmed the action comedy film trilogy is on the way.
When asked about the film, the "Partners" star said,
"I believe so. Yes. I just talked to Jerry Bruckheimer yesterday and he said its real, they're working on the script, they're getting close and it all looks good."

Martin hinted about the upcoming film via his Facebook page back in July posting,
No word yet on if Will Smith will star in the film. But he must!
Check out Martin's late night talk-show appearance below:
And in concert news: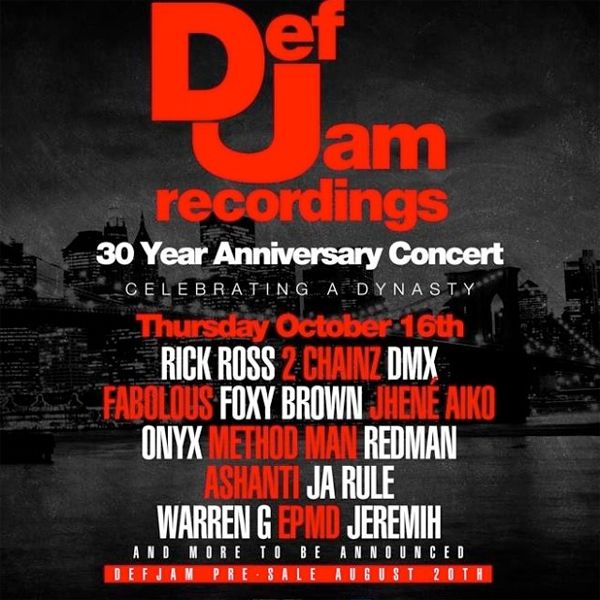 Def Jam Recordings has announced the date and performers who will hit the stage for their 30th anniversary concert held at the Barclays Center in Brooklyn.
The roster includes: Rick Ross, 2 Chainz, DMX, Fabolous, Foxy Brown, Jhené Aiko, Onyx, Method Man, Redman, Ashanti, Ja Rule, Warren G, EPMD, and Jeremih.
No LL? Interesting.
The all-star event goes down on Thursday, October 16th. Pre-sale tickets Wednesday, August 20th and regular tix will be available to purchase on Friday, August 22nd.
Will you be there?

EXTRAS:
1. Damon Dash is SUING director Lee Daniels for $25 million after investing in Daniel's movie projects (including the successful film "The Butler") and received nothing in return. So he didn't have a contract? Sighs... STORY

Photos: Gregg Delamn/VOGUE Italia/Columbia Pictures/Instagram