Columbus Short's Already Got A New Boo?!
Aug 15 | by Natasha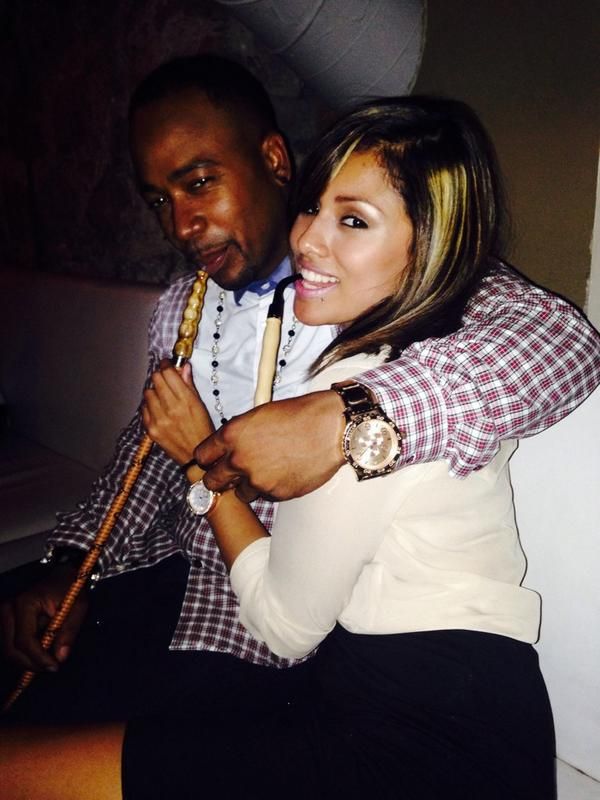 He and his wife are not yet officially divorced. But it seems Columbus Short has already moved on to something new. Check out the pics of him and his new boo inside...
We've noticed that ex-"Scandal" star Columbus Short has been boo'd up with a new chick ever since he and his wife separated. And he's even gotten close to her daughter (he also has his own daughter with his ex-wife). While he and Mrs. Tanee McCall-Short end their tumultuous marriage--for the third time--it seems Columbus has booked it to Atlanta after the April divorce filing. He's there to "work on his music"...and he has a new chick to there to keep him busy.
Her name is Frances Noriega-Aleman, and Columbus is not shy about posting plenty of pics with her (and of her). He's been calling her "the one" and "my little cheetah" while she's been posting her own pics and VINE videos with Columbus, calling him "my best friend forever."
As for how Frances--who seems to have done some booty model work in the recent past--describes herself, she says:
im a sexy latina 5'2 #teamGimini also a proud mother just enjoyin life.. lol the bestest
Earlier this week at singer Kris Kelli's listening party at Stir It Up Atlanta, Columbus and his girl Frances were boo'd up (above) hitting the hookah. And throwing back the drinks, so we hear.
And right before that, Columbus posted a picture with Frances and daughter saying, "Im HOME!!!!! #GeorgiaBeenOnMind #MissedTheseTwo.
Well, that escalated quickly.
Here's a few other things they've posted about each other this month: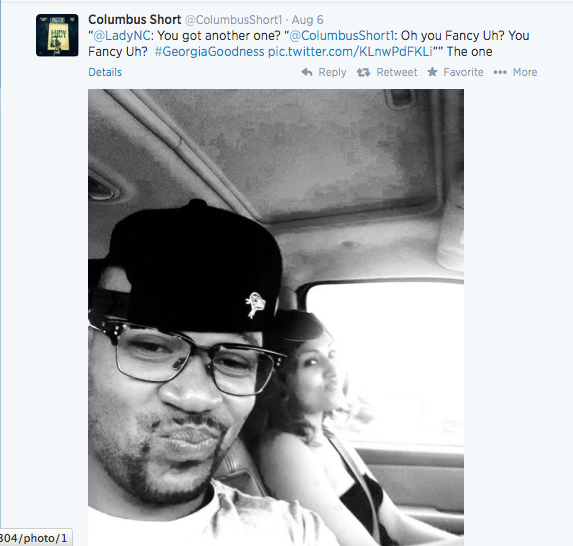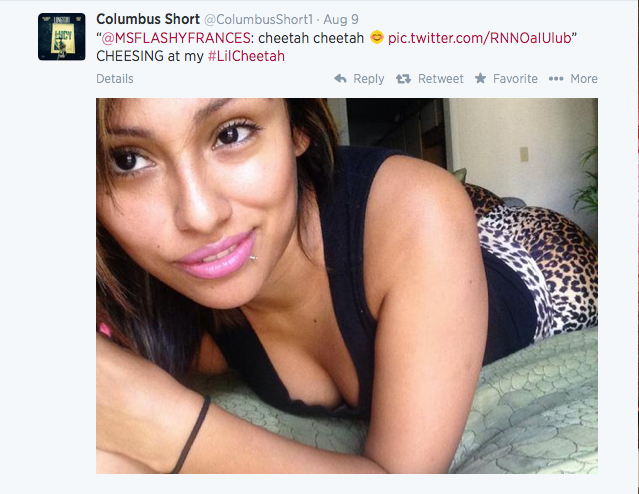 One move, one WIN, one LOVE! @BlockEntWW @kriskelli @jackielong @shawtdoggent @MSFLASHYFRANCES #WECOMING....#LOL4REAL pic.twitter.com/jdP7BBWwkv

— Columbus Short (@ColumbusShort1) August 9, 2014
Back home at the #BLOCKHOUSE @BlockEntWW @kriskelli @jackielong @shawtdoggent and babygirl @MSFLASHYFRANCES pic.twitter.com/m9xtiKRbT7

— Columbus Short (@ColumbusShort1) August 6, 2014
Safe to say he's got a new chick. For now. By the way, Columbus still maintains he was never wanted by police like reports claimed.
Photos: Columbus' Twitter/Frances' Twitter