French Montana Says He's Going To CAPITALIZE Off Khloe Kardashian's FAME + Keke Palmer Plans To Make A Trip To Ferguson, Missouri & RESPONDS To Social Media Backlash
Aug 15 | by _YBF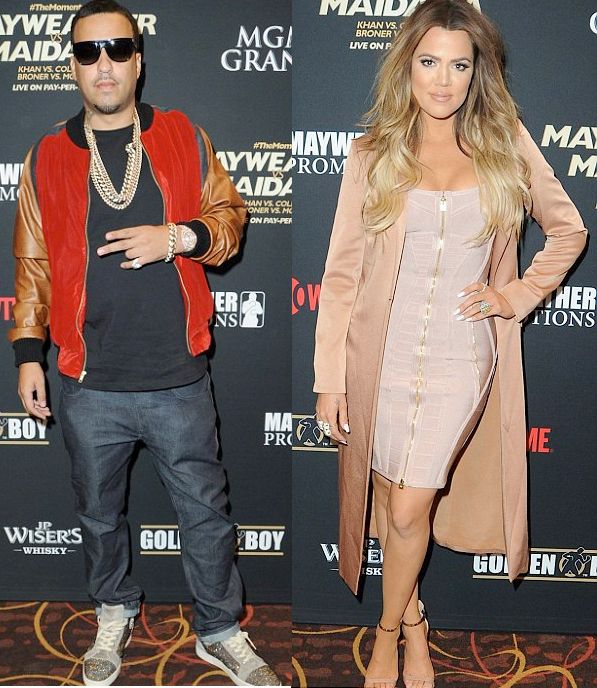 In a not so shocking confession, French Montana admitted that he's going to capitalize on his newfound fame thanks to his (ex?) girl Khloe Kardashian. Also, Keke Palmer plans to visit Ferguson, Missouri and responds to the social media backlash she received after voicing her opinion about the hot topic. Deets inside…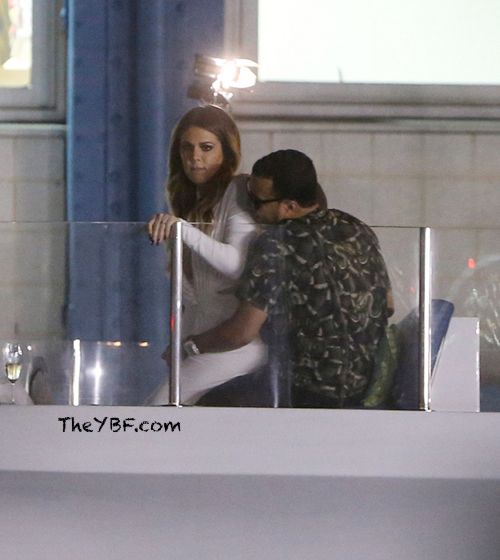 This comes as no surprise. In a recent interview, French Montana admits he plans on capitalizing on the newfound fame he has received since he started "dating" Khloe Kardashian. As if we didn't already have a clue.
During an interview with Billboard, French spoke on how he plans to make the most of his relationship with the Kardashian click. There has been some unconfirmed rumors circulating that the two have called it quits. So it's likely the interview could have been conducted before the alleged split...if true. He told the magazine,
"I want to capitalize on it," says Montana. "I'll get a fan base from everywhere. I just hope I'll be able to connect with everything that's going on."
Makes sense. He has an album, Mac & Cheese 4 (dropping in November), to promote. And since his debut album, Excuse My French, didn't do that great, what better way to let the masses know what he has cooking up in the studio than dating a chick from one of the most media hungry families.
French also dished on some advice Jay Z offered to him about making music. He revealed,
"Jay Z told me he once made that same mistake too. Your first album you never know what's going on with the business and labels. The second one you're like, 'F— this.' You get the ball in your own court."

Well alright.
And in another interview...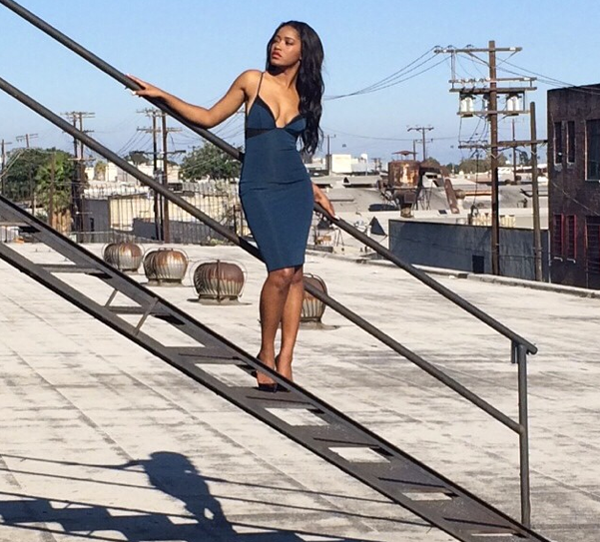 BET talk show host Keke Palmer (posing it up above during a photoshoot) unleashed a series of videos on her Instagram, voicing her opinions on the shooting death of Mike Brown and the protests that followed. Soon after, followers bashed the young starlet over her comments, calling her naïve and that she doesn't really know what it's really like to be an average African-American living in America.
In an interview with the Huffington Post, the "Just Keke" host responded to the social media backlash saying,
"Being naïve is never anything to be ashamed of, because I believe me being naïve is what has allowed me to do all the things that I can because if I believe in and quote what's realistic then I wouldn't be doing what I'm doing right now. I simply wouldn't be 'Cinderella' on Broadway, I wouldn't have 'Just KeKe.'"
She added,
"As far as what's going on with Mike Brown, I spoke up on that, because unproductive outrage has never gotten us anywhere," she continued. "Even with MLK and everything that he did for black people...all he spoke about was unity, because throwing hate and being angry, and violence, that doesn't give us peace and equality. That's like having sex in order to get your virginity. It's just the complete opposite thing to do."
The YBF actress (who is gearing up to star as the first African-American Cinderella on Broadway) also talked about her plans on making a trip to Ferguson, Missouri and
"I'm very excited to see what can be done and if I can really get involved, and how we can unite one another," she said during the interview. "That's what I always believe is the way to go. Uniting us all. Not just black people, but everybody that's coming to talk the same message. It's unfortunate when things like this happen, but hopefully it can wake people's eyes up and let them know that we need to unite as a people."
And in case you missed it, here are the Instagram videos Keke posted about the Mike Brown protests and riots:
Do you agree with Keke?
Photos: Splash/Pacific Coast News/Erik Kabik Photography