BIKINI BABES: Rihanna's BOSSED UP In Italy + Evelyn Lozada ROCKS A Crochet Monokini
Aug 29 | by _YBF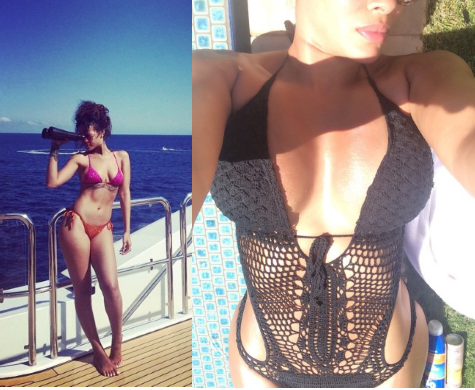 In today's bikini report, Rihanna poses on a yacht in Italy and Evelyn Lozada shows off her sexy monokini. See pics inside...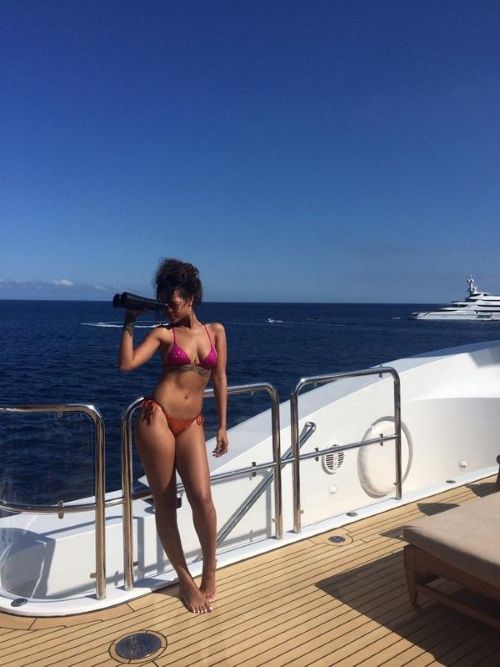 Rihanna is "bossed up" on a yacht in Italy now. We all know she's a picture sharing queen when she's on vacay. And we love it. The crew is traveling to active volcanos, snorkeling in the ocean, and on their worst boat behavior.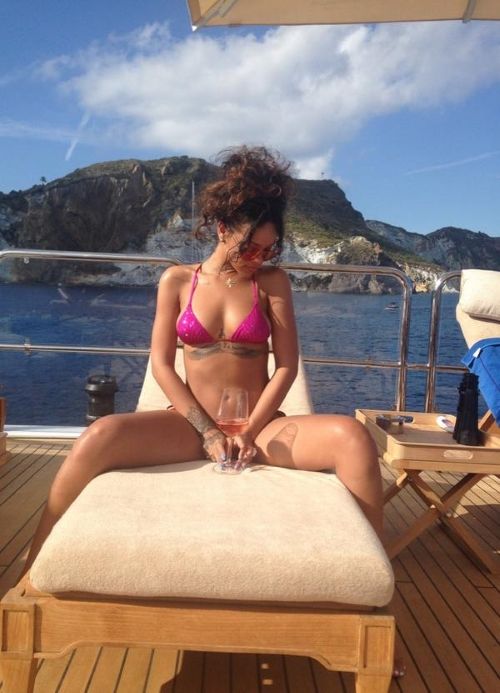 Posing with a glass wine, Rihanna is taking a break from work where she just completed a tour with Eminem.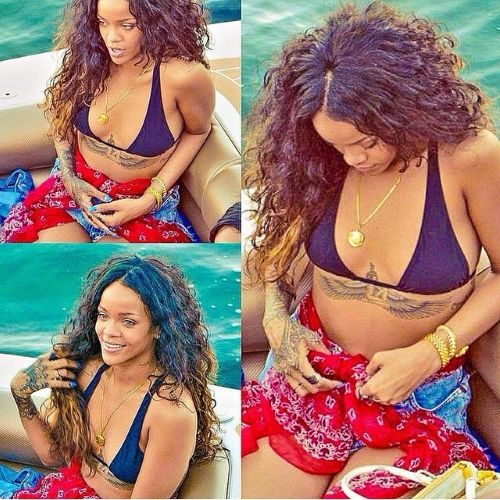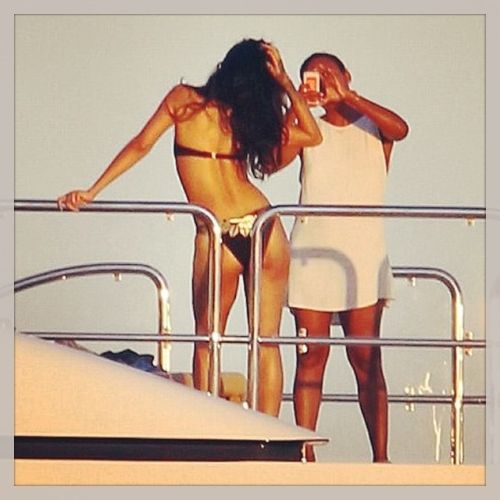 Rihanna recently avoided an awkward run-in with ex-boyfriend Chris Brown at a Roc Nation charity game. She iced him out completely.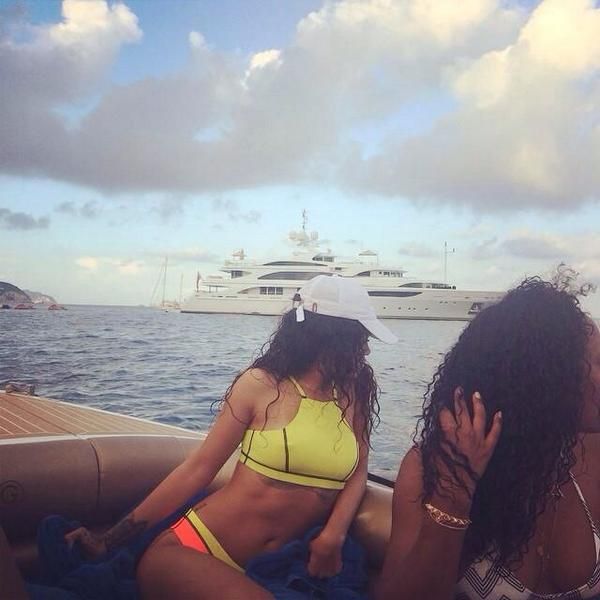 What's next for RiRi? Rumor has it that her next disc MAY be named (or at least tentatively named) "R8" (due November 2014) and she's working on it now.

Here's another bikini babe who happens to be one of Rih's acquaintances...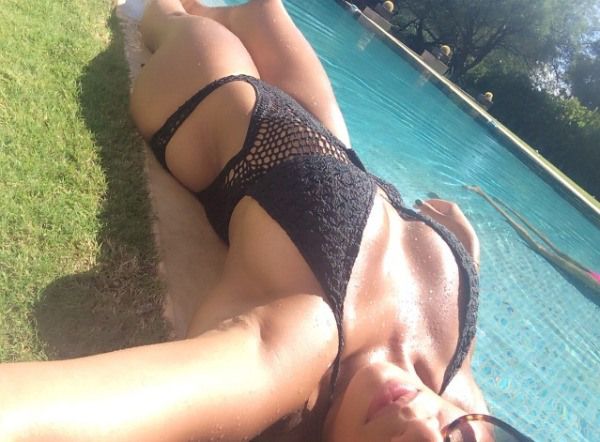 Former "Basketball Wives' star Evelyn Lozada showed of her post-baby bikini bod in the latest issue of OK! Magazine.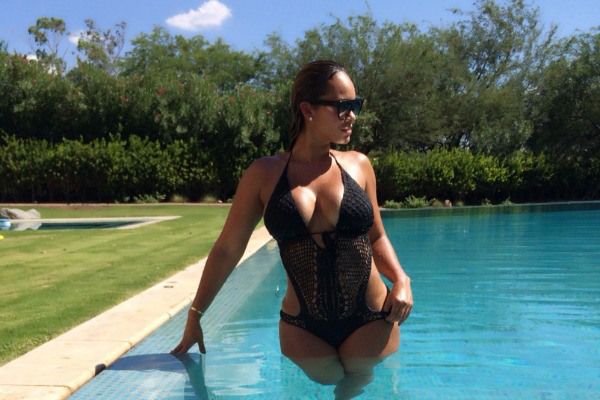 Since giving birth to baby Carl Leo a few months ago, Evelyn, who also has a fitness blog with Latina Magazine, was serious about getting back in shape. She said,
"Summer will end soon and if you had a baby this spring, then you know exactly what I have been going through. AAARGH. I have been using the last few months busting my butt to try and get back to my pre-baby weight. I don't think I have ever been this focused in MY LIFE! I had to drop so many things, and in between taking care of baby and home, I HAD to take care of my body. My goal was to end summer with a bang and wear a swimsuit PROUDLY!"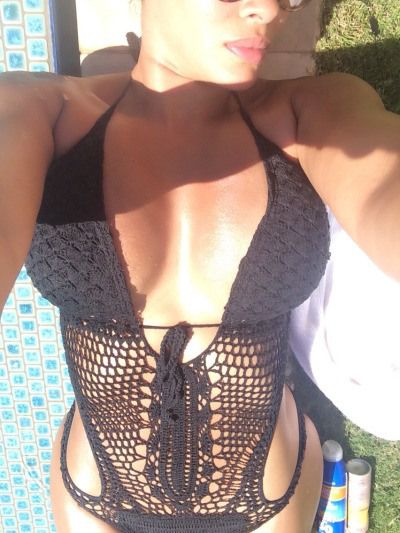 What type of swimsuit does she recommend? Well...chick loves a monokini. And the one she's wearing is by Lisa Maree, sold by Free People.
"I have a love for different types of swimsuits and being a new mommy again, I figured that I could still wear a one piece and be as sexy as ever! One of my favorite swimsuits is this crochet monokini by Free People. It's very flirty, and the crochet details give the black suit a boho vibe that proves rocking a bikini isn't the only way to look seriously hot!"

Looking good Evelyn!
Photos via Rihanna's Twitter/Rihanna Daily Instagram/Ok magazine/sonyabens IG/Jenn Rosales IG