MAGAZINE COVERS: Chris Brown TALKS Public Scrutiny In Billboard, "I Am Only Human" + Taraji P. Henson Gets RED HOT For Rolling Out Magazine
Sep 04 | by _YBF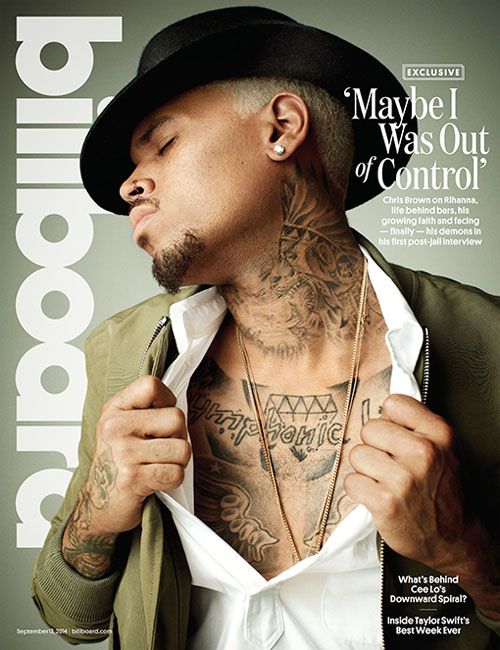 Chris Brown graces the newest cover of Billboard, while Taraji P. Henson stuns on the cover of Rolling Out magazine. Peep their covers and what they dished on inside….
R&B bad boy Chris Brown has had his fair share of legal woes over the years. And in the latest issue of Billboard magazine, the "Loyal" singer opens up about accepting his mistakes and moving forward.
Just days ago, the "New Flame" singer accepted a plea deal and pled guilty in his Washington D.C. assault case. And before that, Suge Knight was shot multiple times at a pre-VMA party Chris was hosting. It seems trouble is always lurking around the corner, but he's not letting his legal troubles keep him from perfecting his craft.
As he gears up for the release of his sixth studio album X (Sept. 16th), Breezy is showing us a side of him we don't often see. In his first post-prison interview, Chris talks about living his life in the limelight, life behind bars and what he thinks of his ex-girlfriend Rihanna now.
In an excerpt he told Billboard,
"I realize that what I do for a living opens my life to public scrutiny and that I have a responsibility to everyone because of that exposure," Brown tells Billboard. "I can say that I am only human and I have made mistakes. I can say that I try to live my life in the most true, honest way that I can. I am not perfect, no one is. No one is harder on me than me. No one can please everyone. No one can live in the past and expect to grow. I have been moving forward and hope that I am not defined by just a few moments in my life but all of the moments that will make up my life."
Breezy's full cover story will debut tomorrow.
And in another magazine....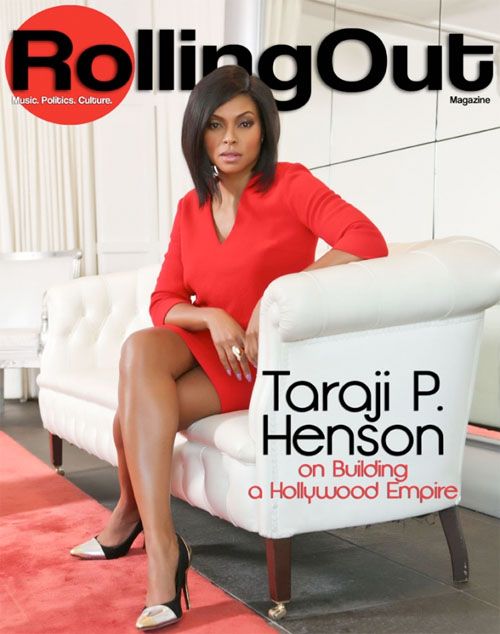 Fab chick Taraji P. Henson is the cover girl for this week's Rolling Out magazine issue. The No Good Deed actress got red hot in a two-piece Marissa Webb number paired with Marissa Webb black and gold metallic tipped pumps.
Before her new film (that she's also executive producing) hits theaters, the upcoming "Empire" actress chopped it up with the magazine about defying all the odds and accomplishing what no other woman in her family has ever been able to do. She also dished on when she finally decided to get with her acting and the moment she realized she could actually make it Hollywood.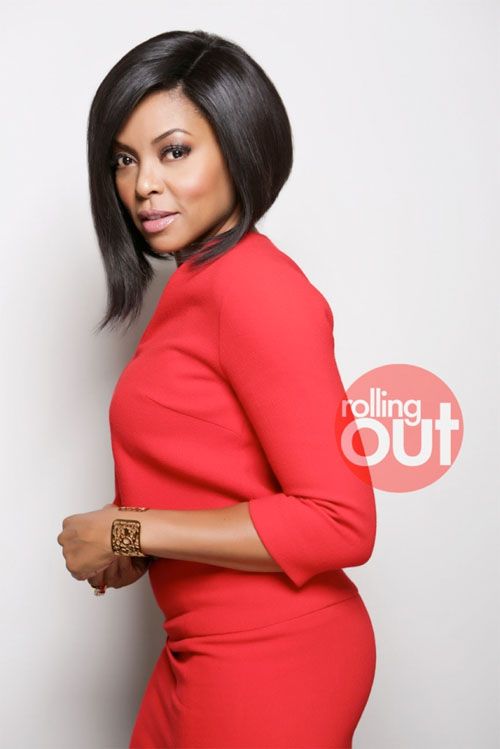 Here are the highlights:
On building her empire:
"Everything that I've worked for … I have built an empire in one generation. My son [Marcel] does not remember the bad times. I preach to him that he should protect it as well. I've done what my mother wasn't able to do or her mother. That's pretty huge. I emphasize him protecting it as well, with social media, [telling him to] be careful what you put out there. They are going to try to get to me through you," she explains.

On when she started to take acting seriously:
"My whole life, I performed in front of anybody who'd listen. I got serious about it when I saw my Howard University colleagues make it. I would attend the movies and ask, 'Is that Paula Jai Parker?' 'Is that Anthony Anderson?' I realized I could do this and really make money. Even though I studied it, it seemed so far removed and I wondered if I'd be a starving theater actress."

"We have great people to look up to; alumnae Lynn Whitfield, Debbie Allen and Phylicia Rashad. I went into the program with a lot hope. It was when I saw my actual peers book jobs, I told myself, 'I can do this!' It's when I got really serious about it."
And if you missed TheYBF.com's candid interview with Taraji, you can check it out HERE.
No Good Deed hits theaters a day after her 44th birthday, Sept. 12th.

Photos: Billboard/Rolling Out