IT'S OVER?: Porsha Williams And Her Alleged Boo LeSean McCoy Call It QUITS?!
Nov 13 | by _YBF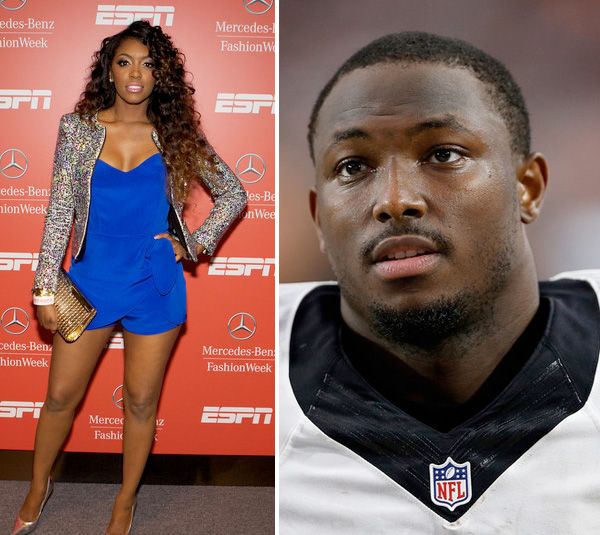 So remember when Porsha Williams was allegedly dating Eagles running back LeSean McCoy? Well, it seems it was short lived. Get the deets on Porsha's love life inside….
The brand new 7th season of "RHOA" just kicked off. And although Porsha Williams was demoted to a "B character" on the show, we thought she might possibly have an interesting storyline after she hinted at dating Philadelphia Eagles running back LeSean McCoy.
In the beginning of October, Porsha took to her Instagram and posted a picture of the all-star running back in his jersey with the caption "#babysteps". We weren't quite sure what she meant at the time, but soon after she released a statement regarding her demotion on the show and in the statement she said she would be "taking baby steps towards nurturing my relationship with my new love!!!" New love? Oh...
We connected the dots—babysteps=new relationship with LeSean. But it seems her possible romance was short lived. Weeks after posting the picture of LeSean, video vixen/"LAHH NY" star Tahiry hit up an Eagles game and was flexing in her LeSean McCoy jersey while cheering him on from the stands. Of course, she posted all the pics to Instagram. Afterwards, Tahiry & LeSean grabbed dinner with friends after the win, in which they both posted (and deleted) a group shot of them at the dinner table to their social media.
Hmmm...maybe this pissed off Porsha?
Because now, she's claiming to be living the single life! In a recent interview with OK! Magazine, the "Dish Nation" co-host revealed she doesn't believe any clips of her on the dating scene will be shown on "Real Housewives of Atlanta". She said, "The young man I was dating couldn't film until later in the season. However, I did feel like I had so many things going on career wise and in my family relationships that there was plenty of craziness to show."
The young man (he's 26!) she WAS dating. Mmmhmm..
Porsha also talked about how she's happily living the single life with no regrets. She dished, "My love life is pretty awesome. I go from one minute wanting to settle down and thinking of marrying again, to wanting to concentrate on my career and all the great things happening for me. Let's just say I'm still figuring it out, but enjoying the ride. No pun intended!"
The "RHOA" starlet also hushed rumors of her getting her own spinoff. She spilled, "I don't know who leaked this rumor. However, Team Porsha will be the first to know when my show is coming out. But no, Bravo hasn't spoken to me about a spinoff at all. I would love to work with Bravo on a show! They are family."
And a few days ago....
"@CalmAndRelaxing: LeSean McCoy is having a bad year on the field but he smashing @Porsha4real so he winning."um nooo

— Porsha Williams (@Porsha4real) November 11, 2014
A fan referenced LeSean having a bad year on the field, but luckily has Porsha, in which she responded, "Um nooo."
Oh!
Photos: Getty