Solange REVEALS Why She Broke Out In Hives During Wedding Ceremony….And SWOONS Over Her Big Day
Nov 18 | by _YBF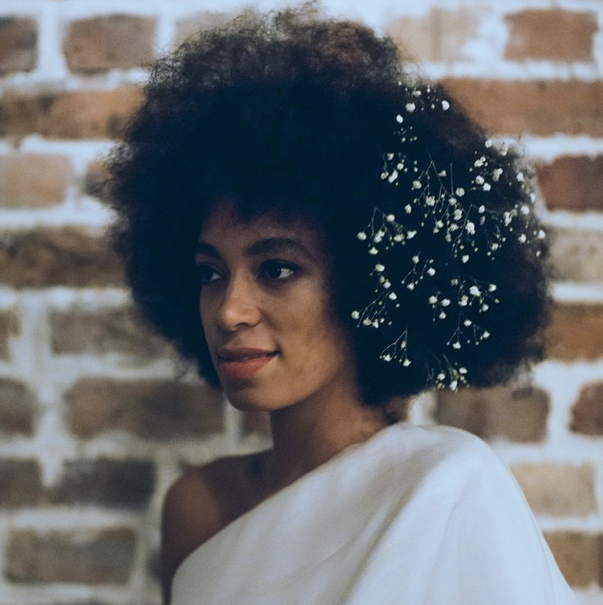 Things have settled (some what) and Solange Knowles Ferguson is now reflecting on one of the happiest days of her life…and that unfortunate allergic reaction. Join her inside…
After all the uber lavishness of her all white New Orleans nuptials, the beautiful bride is now reflecting on one of the happiest days of her life.
Solange Knowles Ferguson married the man of her dreams Alan Ferguson over the weekend with a super luxe wedding ceremony, including all of her family and friends. And now the blushing bride is reminiscing on her epic day.

In a few Instagram posts, Solo shared her most intimate thoughts and feelings as she gushed over the the abundance of love and peace on her special day. She said,
Yesterday, I had the best day of my life and ended it with an abundance of peace, love over flowing through me like never before. Words only understate the feelings I experienced , but I want to thank you for all of your beautiful sentiments. I'm now one, with the one.
In another post (captioning the picture atop) she wrote,
Dreaming of these flowers my sister put in my hair at dinner. One by one they bloomed in my afro, and stayed there until I danced them away..
Beautiful.
Solo also addressed the unfortunate allergic reaction she suffered on her wedding day. Right before her mommy-son duo dance with her son Juelz, Solange broke out in hives, but that didn't damper her spirit. She posted the video below and gave a shoutout to Benadryl for getting her through the ceremony saying:
Apparently, Mrs. Ferguson broke out in hives after dancing it up during their second line dance. A fan tweeted her concern, in which Solo responded:
Got em from turning up x100 during our second line.I was hot,wearing a cape,& happy as hell:)"@ImLovinMe4me: how did you get hives though??"

— solange knowles (@solangeknowles) November 18, 2014
Loves it. Congrats again to the couple!
Photos: Solange's IG