WHEN ROYALS MEET ROYALS: Beyonce & Jay Z Kick It Courtside With Prince William & Princess Kate At The Nets Vs. Cavs Game
Dec 09 | by Natasha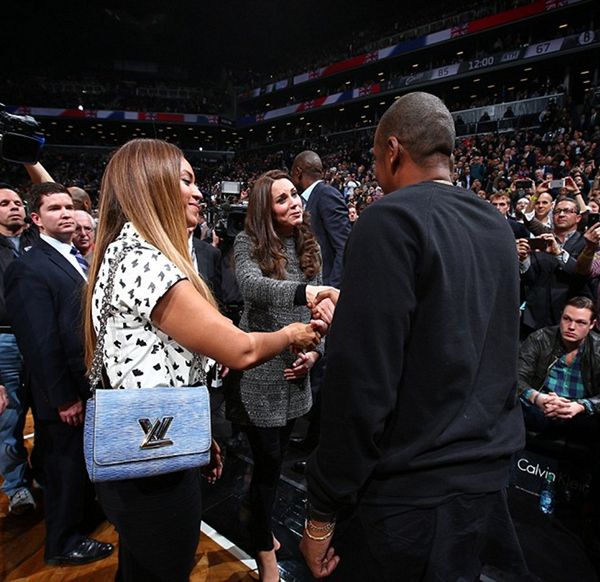 Royals, meet the Royals. Check out The Carters & Royal Couple link up at the Barclays Center Monday night for the Cavs vs. Nets game inside...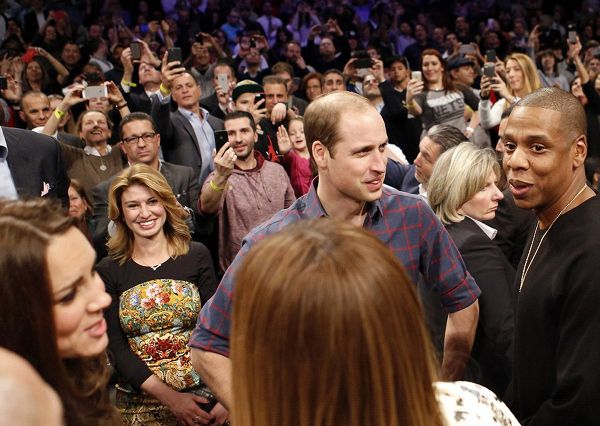 It was a majorly stary night in Brooklyn Monday as superstar LeBron James brought his Cavs to the Barclays Center t take on the Nets...in front of Beyoncé & Jay Z. Oh, and the Duke & Duchess of Cambridge, Prince William and Princess Catherine (in a cute Tory Burch coat, which we're sure was a salute to American designers), decided to make this their first NBA game ever.
Of course, our American Royalty made it a point to go chit chat it up with the Royal Couple during a time out after halftime:
And, understandably, a frenzy ensued: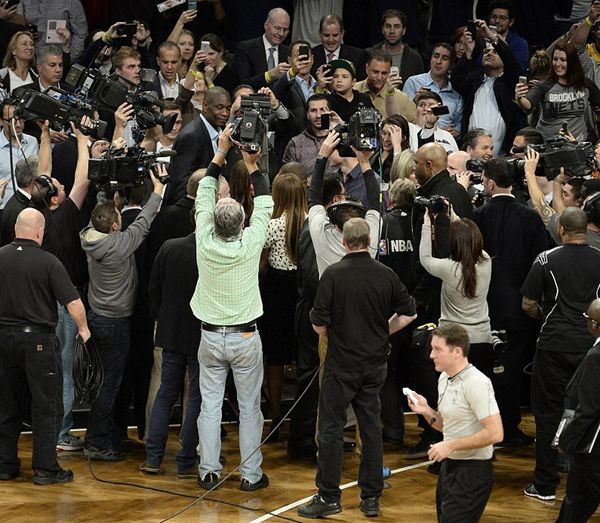 Beyonce walked away looking like THAT chick.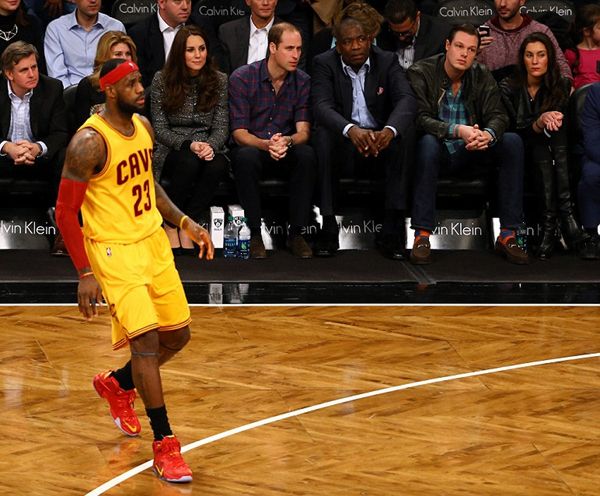 While LeBron put on a show, which ended up with the Nets losing 110-88, retired NBA legend turned Humanatarian Dikembe Mutombo shared popcorn and laughs with Kate & Wills courtside: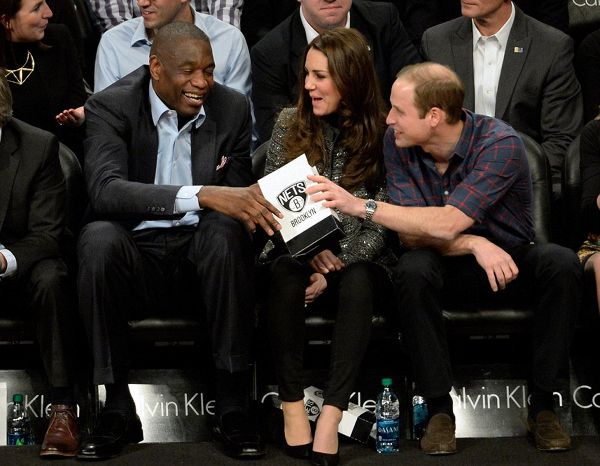 Ha! Speaking of Humanatarian work, The Royals were guests of the NBA as the NBA recently announced a partnership with William's United for Wildlife organization and a coach program.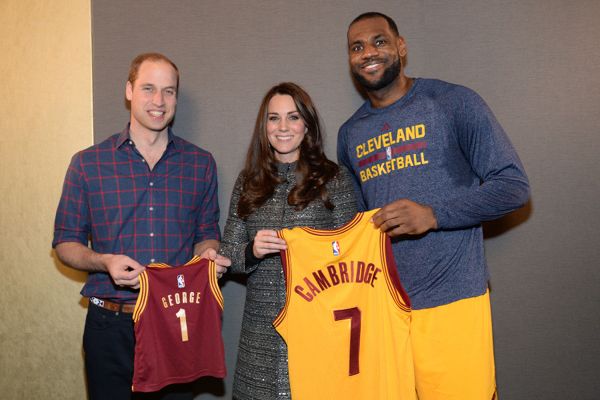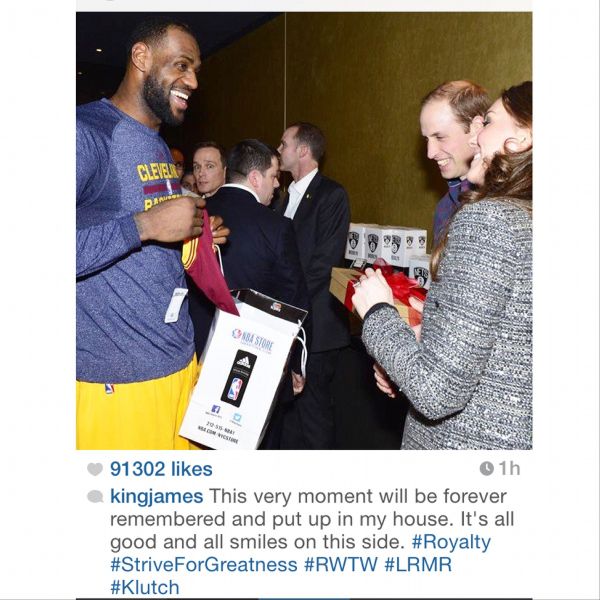 How cute is this moment! After the game, the Royals met LeBron, who gifted them cupcakes and two jerseys -- even one for baby Prince George. Ha!
And Bron caught up with Yankees star pitcher CC Sabathia after the game as well.
By the way, the NBA stars didn't forget about the Eric Garner/Ferguson protests going on all around the country--even outside the Barclays Center doors at the time of the game.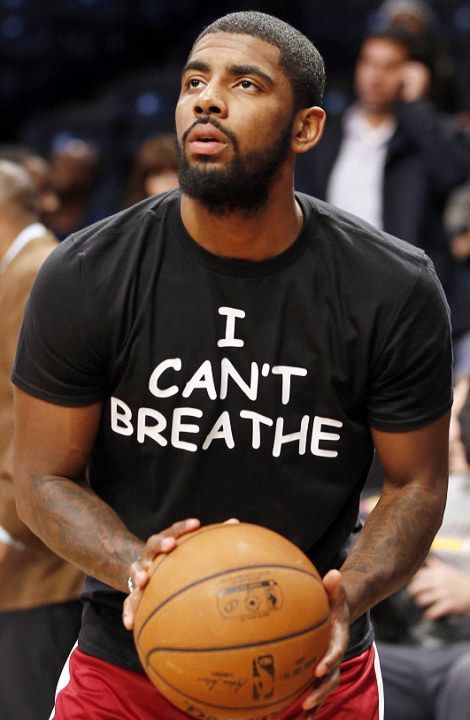 LeBron and Kyrie Irving rocked "I Can't Breathe" tees during warm ups.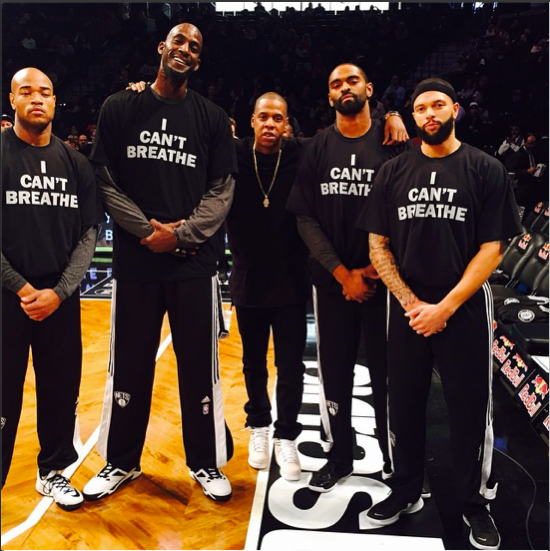 And Jay Z reportedly hand delivered tees to the Nets locker room. So the fellas put the shirts on during warm ups as well. Nice!
Earlier in the day, while William made a quick jaunt over to D.C. to chop it up with President Obama at The White House, Princess Kate visited Harlem's Northside Center for Child Development with First Lady of New York Chirlane McCray, wife of Mayor Bill Deblasio. Sweet!
Photos: USA Today Sports/Getty/AP/Reuters