Ava Duvernay Makes History With Golden Globe Nomination + Common & John Legend, David Oyelowo, "SELMA", Viola Davis & More Nab 2015 Golden Globe Noms
Dec 11 | by _YBF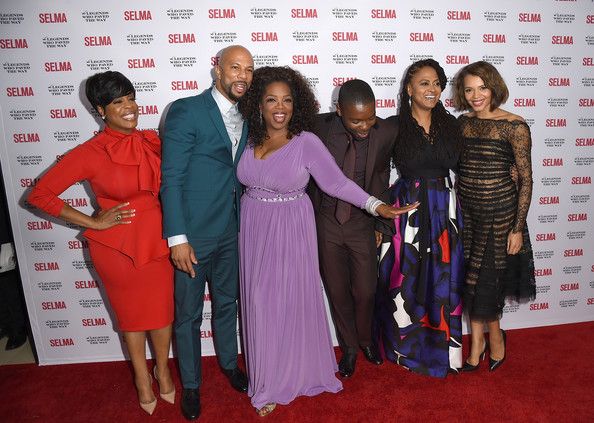 The 2015 Golden Globe nominations were announced this morning and we've VERY excited that the civil rights film SELMA, David Oyelowo, Don Cheadle, Ava DuVernay (history making!) and Viola Davis are among the nominees. More inside...
On the heels of the SAG Award nominations, Hollywood has stepped up to the plate and honored the contributions of several YBF actors, actresses and directors who've put their stamp on Tinsletown.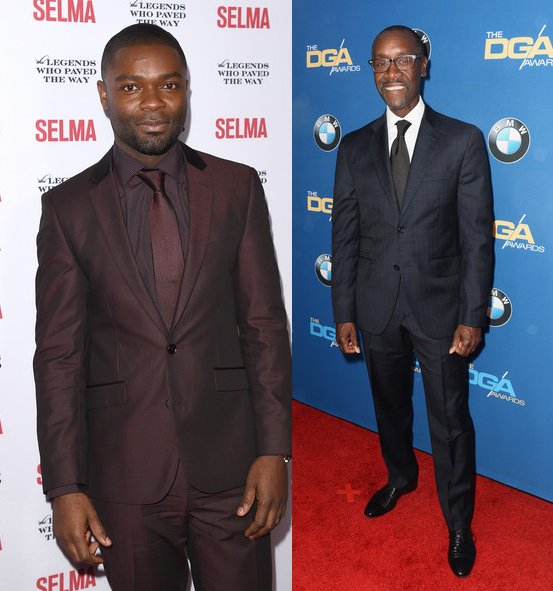 Among the nominees are "House of Lies" star Don Cheadle (and this year we REALLY hope he finally wins!), "How To Get Away With Murder" star Viola Davis and SELMA star David Oyelowo and John Legend and Common ("Best Original Song"). Unfortunatey, "Scandal" was shut out.
And we'd like to congratulate SELMA director Ava DuVernay who landed in the BEST MOTION PICTURE - Drama category and the BEST DIRECTOR field, making her the FIRST Black Female Director to land the latter honor. During an exclusive chat with TheYBF previously, she told us,
"There are a lot of these beautiful independent films by black directors that are so gorgeous but we can't get larger audiences because people just don't know about them."
We hope this nomination will bring more awareness to Black independent films AND directors. Congrats!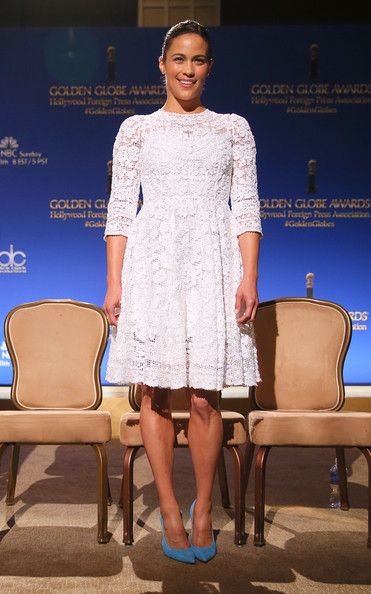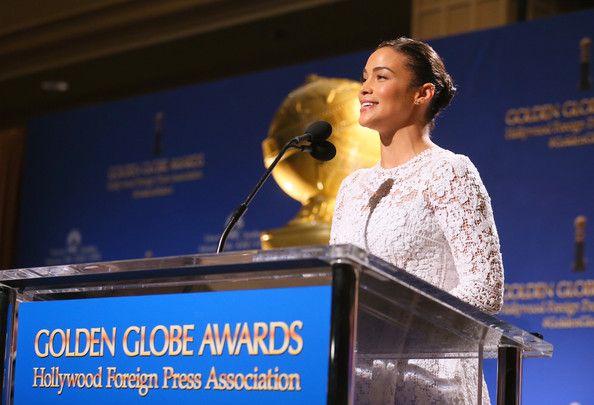 The announcements were made at The Beverly Hilton Hotel by the lovely Paula Patton who wore a short white frock.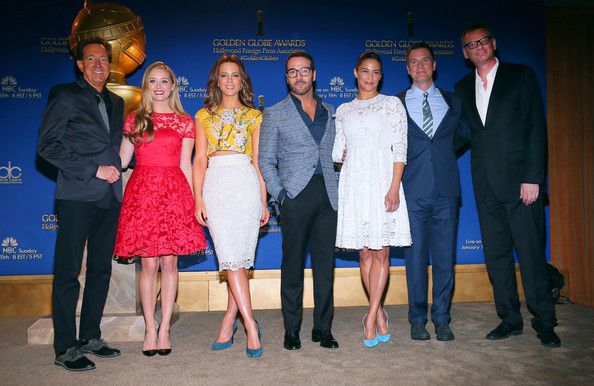 Paula posed with Dick Clark Productions Executive Vice President Barry Adelman, actors Greer Grammer, Kate Beckinsale, Jeremy Piven, Paula Patton, Peter Krause and Theo Kingma, president of the Hollywood Foreign Press Association (HFPA) following the noms.
Here's the list!
• DRAMA – ACTRESS
Claire Danes, Homeland
Viola Davis, How to Get Away With Murder
Julianna Margulies, The Good Wife
Ruth Wilson, The Affair
Robin Wright, House of Cards
• COMEDY OR MUSICAL SERIES
Girls
Jane the Virgin
Orange Is the New Black
Silicon Valley
Transparent
• COMEDY OR MUSICAL SERIES – ACTOR
Louis C.K., Louie
Don Cheadle, House of Lies
Ricky Gervais, Derek
William H. Macy, Shameless
Jeffrey Tambor, Transparent
• SERIES, TV-MOVIE OR MINISERIES – SUPPORTING ACTRESS
Uzo Aduba, Orange Is the New Black
Kathy Bates, American Horror Story: Freak Show
Joanne Froggatt, Downton Abbey
Allison Janney, Mom
Michelle Monaghan, True Detective
• BEST MOTION PICTURE, Drama
"Boyhood"
"Foxcatcher"
"The Imitation Game"
"Selma"
"The Theory of Everything"
• BEST ACTOR, Motion Picture, Drama
Steve Carell, "Foxcatcher"
Benedict Cumberbatch, "The Imitation Game"
Jake Gyllenhaal, "Nightcrawler"
David Oyelowo, "Selma"
Eddie Redmayne, "The Theory of Everything"
• BEST ACTRESS, Motion Picture, Musical or Comedy
Amy Adams, "Big Eyes"
Emily Blunt, "Into the Woods"
Helen Mirren, "The Hundred-Foot Journey"
Julianne Moore, "Maps to the Stars"
Quvenzhané Wallis, "Annie"
• BEST DIRECTOR - Motion Picture
Richard Linklater (Boyhood)
Alejandro Iñárritu (Birdman)
Ava DuVernay (Selma)
Wes Anderson (The Grand Budapest Hotel)
David Fincher (Gone Girl)
• BEST ORIGINAL SONG – MOTION PICTURE
"BIG EYES" — BIG EYES
Music by: Lana Del Rey
Lyrics by: Lana Del Rey

"GLORY" — SELMA
Music by: John Legend, Common
Lyrics by: John Legend, Common
"MERCY IS" — NOAH
Music by: Patti Smith, Lenny Kaye
Lyrics by: Patti Smith, Lenny Kaye
"OPPORTUNITY" — ANNIE
Music by: Greg Kurstin, Sia Furler, Will Gluck
Lyrics by: Greg Kurstin, Sia Furler, Will Gluck
"YELLOW FLICKER BEAT" — THE HUNGER GAMES:
Music by: LordeMOCKINGJAY – PART 1
Lyrics by: Lorde
The 72nd Golden Globes (see full list of noms here) will be broadcast by NBC on Sunday, Jan. 11, 2015, and hosted by Tina Fey and Amy Poehler.
Photos via Getty Images