GOOD GIRL GONE BAD: Cardinals Fan Jordin Sparks FLIPS THE MIDDLE FINGER At A Seahawks Fan!
Dec 24 | by _YBF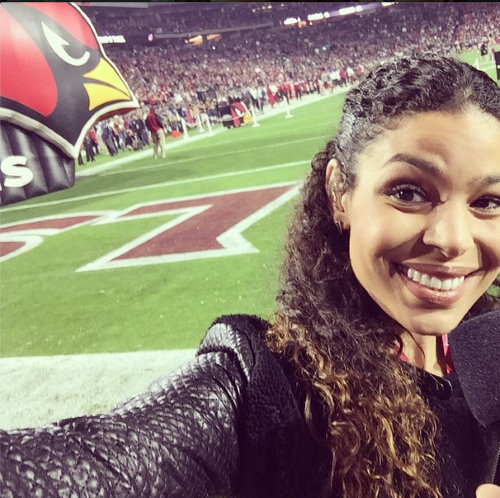 Jordin Sparks sang the National Anthem at this week's Seahawks vs. Cardinals game, but her sideline behavior was less than patriotic. Watch her give a Seattle Seahawks fan the one-fingered salute inside...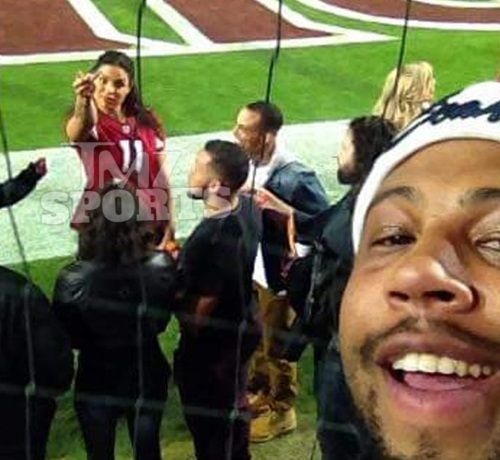 Arizona gal Jordin Sparks is a diehard Cardinals fan so naturally, she was tapped to sing "The Star Spangled Banner" at the University of Phoenix Stadium in Glendale this past weekend. While her performance was smooth, her off-field behavior could be considered less than patriotic, or it could be considered all-American...depending on who you ask.
Apparently, a Seahawks fan decided to engage in some trash talking with the "#ByeFelicia" singer and she waved him off...with her middle finger! (We kinda love this slight bad girl behavior from little Miss Jordin.)
Unfortunately, the Cardinals couldn't backup Jordin's trash talking. They lost to the Seahawks (35-6).
In her defense, Jordin could have been irritated. She revealed that she was under the weather via Instagram saying, "#stadiumselfie Right before the anthem! Now, I'm in my seats w/ my family, some tea & meds. I can't believe any type of voice came out but I wasn't going to miss this game!! Go @azcardinals!! #AZPride #RiseUpRedSea".
We bet that "fan" will think twice before trying to come for "Sparkle" next time though.....
Photo via TMZ/Jordin's Istagram