Evan Ross And Pregnant Wife Ashlee Simpson Share A Smooch, REVEAL Their Forthcoming "Name" Change To Ross-Naess
Dec 30 | by _YBF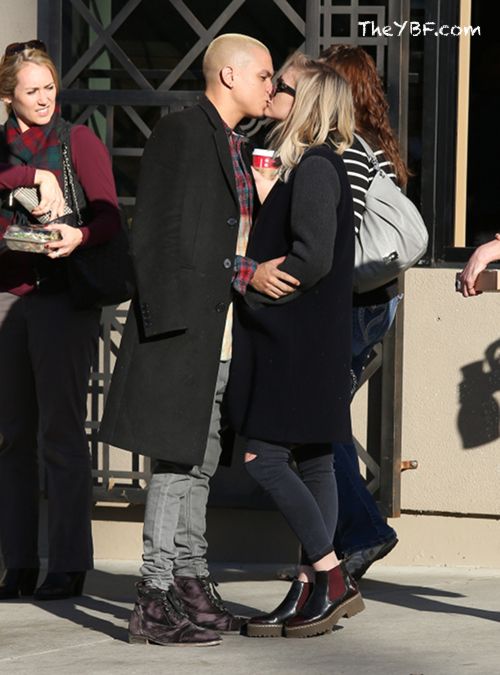 Evan Ross and Ashlee Simpson, sporting a baby bump, were caught mid-smooch while out and about in LA. See their candids inside and get the deets on their upcoming "name" change.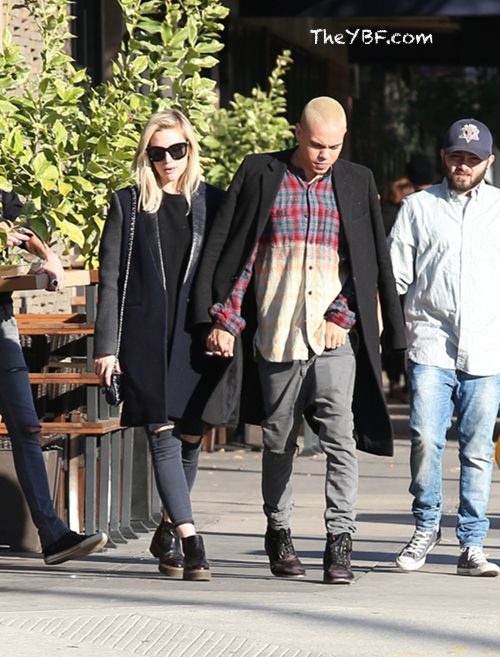 Singer and actor Evan Ross, who recently dropped his first single "How To Live Alone", was spotted out to lunch in LA with his wife Ashlee Simpson yesterday. And she covered up that bun in the oven with an oversized coat. The couple dined out with a group of friends and photographers took a photo of them kissing as they waited for their car at valet.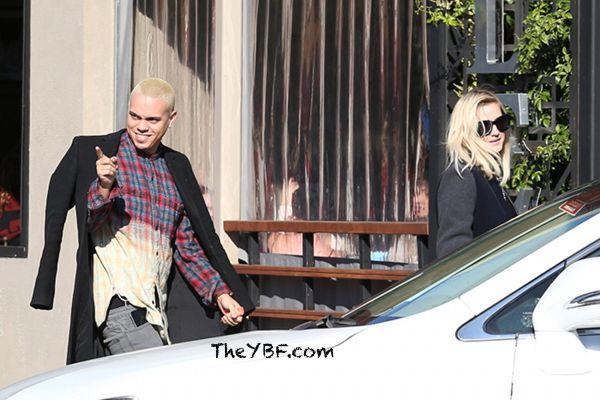 In addition to their new baby on the way, the couple have also revealed a name change. You've likely noticed that all of Diana Ross' children carry the Ross name, paying homage to their successful mom. Now we've learned that since they've got a baby on the way, Evan and Ashlee have decided to officially change their last name, honoring both Evan's mother and father. Evan, whose legal name is Evan Naess, and wife Ashlee have filed legal documents make their last name Ross-Naess.
We guess Ashlee said she's going to get that legendary last name in her life. Paying homage to the original queen....
Photos via Pacific Coast News