BROADWAY FINALE: Keke Palmer & NeNe Leakes Get TEARY-EYED During Final Cinderella Show + Ava DuVernay, David Oyelowo & More Attend Palm Springs International Film Festival Awards Gala
Jan 04 | by _YBF
Grand opening, grand closing. Keke Palmer and NeNe Leakes have finished their Broadway stint. And last night, the two ladies were brought to tears as the final curtain fell. Peep pics and read Keke's inspirational message inside….
After a stellar run on Broadway for Rodgers + Hammerstein's CINDERELLA musical, it has now come to an end for two YBF chicks.
Keke Palmer made HERstory as Broadway's first African-American Cinderella, captivating audiences each night with her performance. Last night, the last curtain fell for both Keke Palmer and NeNe Leakes (as the evil step mother) and neither of them could contain themselves, overwhelmed with motion, as they waved farewell to the audience.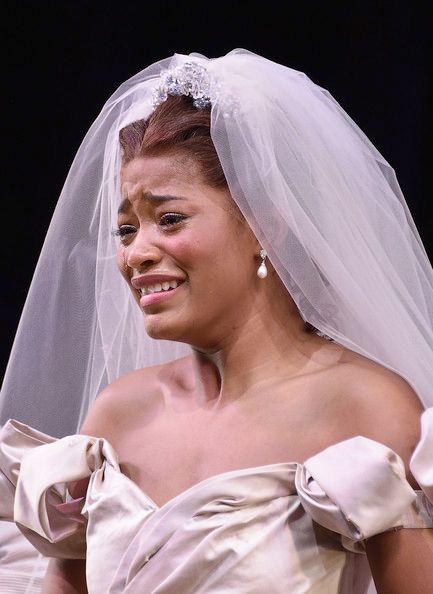 After the show, Keke posted an inspirational and powerful message about her trials and tribulations she has gone through since her debut as Cinderella. The 21-year-old YBF starlet successfully performed 136 shows (since September) and although she has worked in film and television for years, Keke said she often struggled with feeling like she wasn't talented enough and whether or not she had the discipline to complete such a enduring task. She passionately wrote:
Today was the day. Today was the official end of my Broadway debut. 136 shows out of 136 shows, man .. I can honestly say I wasn't sure if I could do it. Being 21, coming from only film and TV, I wasn't sure I was disciplined enough for Broadway. I didn't think I was old enough and I wasn't sure if I was talented "enough". So many thoughts run through your mind when you're trying something new, but one thing I always know, is God would'nt give me what I was not ready for. You ask for things from the Lord sometimes and we are never sure how they will arrive, or as what they will arrive as. I so badly was struggling with finding sense of self before I embarked on this journey. So many things were happening in my life, but at this particular time I was just afraid to stand on my own, truly. My career was what I mostly hid behind, work .. work .. And MORE WORK! I kept asking God for clarity, for strength, for the ability to not be afraid to GROW! I knew that this experience would be life changing, but I only could imagine what it would change in my technique, I never knew what it would do for me as a person. God answered all my prayers and I followed through with him by not letting my fears hold me back. This Broadway journey has been all about GOING FOR IT! Stepping into an uncomfortable zone and allowing yourself to get the opportunity to receive all the jewels that you are meant to gain from it. That has transferred a lot into my personal life, I have gained so much courage and belief in me, in my heart and my intuition. God found a way to give me the message through my first love, ENTERTAINING! I am not done yet, I know this is just the beginning, but my goodness all I can say is I am so grateful to know the light of the Lord. And not because my life is perfect or because I'm perfect, because I'm NOT!! But, because I CHOOSE to acknowledge the miracles that he has shown me. No matter how big or small they may seem to someone else, they are HUGE to ME! Don't be afraid of the light within, you guys. We all shine so brightly and uniquely, don't block the blessings, the answers to your prayers because you are AFRAID. It's a new year, a new age! YOU CAN DO ANYTHING!
Totally agree!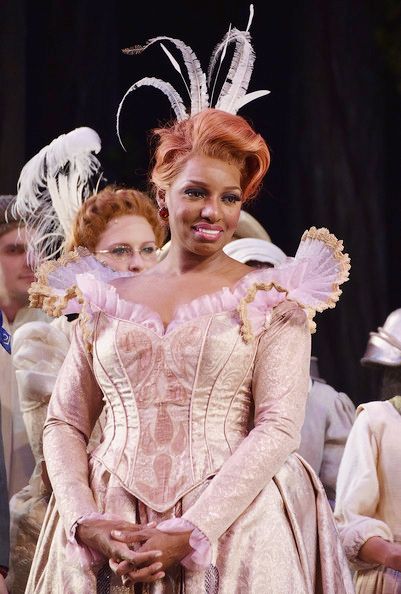 "Real Housewives of Atlanta" star NeNe Leakes also posted a message to her fans, saying she will be giving deets on her Broadway journey soon:
MY FINAL BOW: What a bitter sweet moment it was! I will be forever grateful for such an amazing opportunity!.....I will post a blog and photos about my journey on Broadway soon on my website neneleakes.com
Congrats ladies!
And in movie news....
A lot of buzz is surrounding upcoming civil rights film SELMA (Jan. 9th). And Friday night, a screening of the flick was presented to kick off the 26th Annual Palm Springs International Film Festival Awards gala.
Fab directress Ava DuVernay and lead actor David Oyelowo (who portrays Dr. Martin Luther King Jr.) were front and center at the prestigious event, both looking incredible in their matching gold/bronze attires.

Cute!
Ava, who wore black and gold Carmen Marc Valvo dress and Stuart Weitzman heels, has already landed two Golden Globe nominations for SELMA, including BEST MOTION PICTURE - Drama category and the BEST DIRECTOR field. She made HERstory as the first black female director to be nominated for a Golden Globe. Work!
Looking for different ways to rock Stuart Weitzman heels? Check out the curated looks from EditedInChic.com HERE.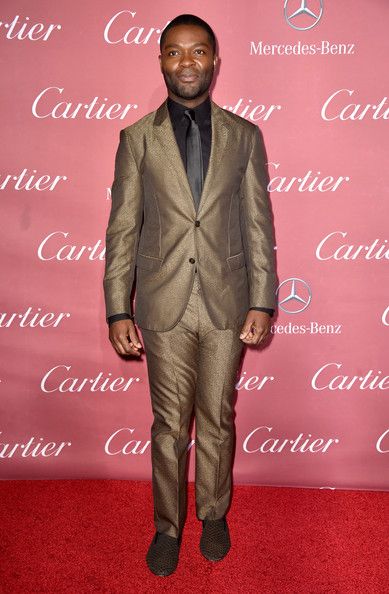 David has also nabbed a Golden Globe nomination for Best Actor. Not only that, the British actor received the Breakthrough Performance Award during the gala Friday night at the Palm Springs Convention Center. Congrats!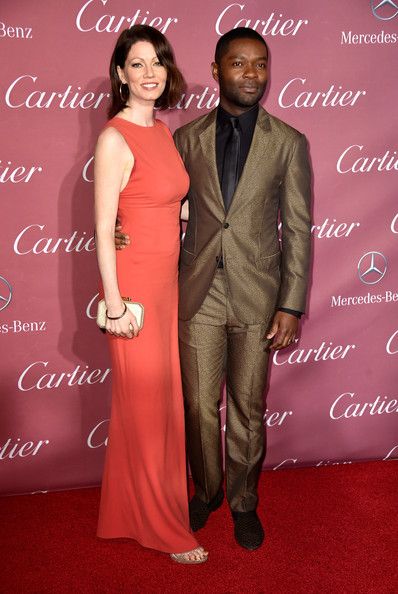 And to help celebrate, he brought his wife Jessica Oyelowo and their two sons. Lovely family.
Legendary model Beverly Johnson had a little fun posing it up on the red carpet.
Ava and David joined SELMA executive producer Brad Pitt for a photo-op.
Iconic filmmaker Roger Ebert's wife Chaz Ebert was also in attendance.
David and Brad got a chance to chop it during the evening.
And the breakout star posed it up with his adorable son. Fab times!
EXTRAS:
1. In sad news...the first black U.S. senator since Reconstruction has died. Edward Brooke was 95. STORY
Photos: Getty