Taraji P. Henson SPILLS A Little Idris Elba Tea, Talks Living The SINGLE Life On "Wendy" + "EMPIRE" Becomes Highest-Rated FOX Debut In Years!
Jan 08 | by _YBF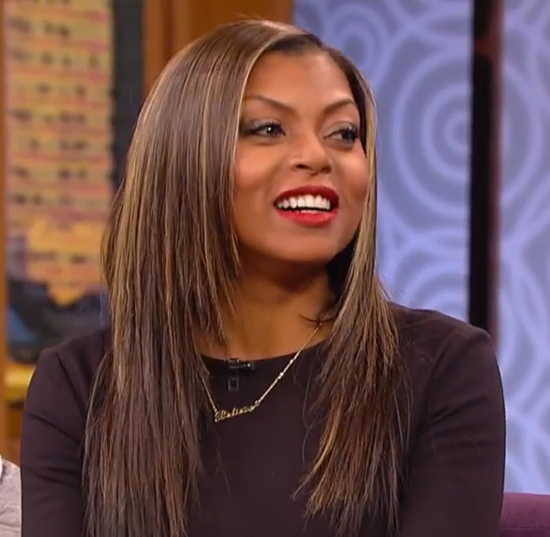 "Empire's" leading lady Taraji P. Henson is currently making her promo rounds for her brand new drama series that premiered last night. This morning, she appeared on the "Wendy Williams Show" where she talked about her new role, the single life struggle and dropped a little nugget about her No Good Deed co-star Idris Elba. Also, the tv ratings are in for the new FOX series. And they do not disappoint. Get it all inside…
Wednesday nights just got a lot more interesting since the premiere of the new FOX drama series "Empire". Lee Daniels has the Internet buzzing about his family "Hip-Hopopera". And like most, we're totally here for it.
The family dynasty drama's leading lady Taraji P. Henson is hard at work, after a few lazy days sunbathing in Miami. And this morning, she appeared on the "Wendy Williams Show" to chat it up about her role as Cookie Lyon in the new drama series.
Taraji dished to Wendy about Cookie's outdated ensembles (which she said will evolve during the series), how the show tells the story of a strained relationship between a father and his gay son and how Terrence Howard was brought on board (which we first told you about here).

Also during her chat, Taraji spilled a little tea about her No Good Deed co-star Idris Elba. When asked if she was ever romantically involved with the sexy British actor, Taraji DENIED it, saying she doesn't date men she works with. Wendy then makes a comment that he would be worth breaking the rules. And according to Taraji's facial expressions and the motions that followed, including a turned up nose, maybe not so much. Oh? Wonder what she knows...
Taraji also made a joke about "not trying to fight K. Michelle" over Idris. Ha!
Currently, the 44-year-old actress is single. And apparently it has a lot to do with men no longer courting women! She aired out her frustrations with guys thinking they can take you to Chipotle and think they "gettin' some" by the end of the night. Nope!
Check her interview below:

In tv rating news....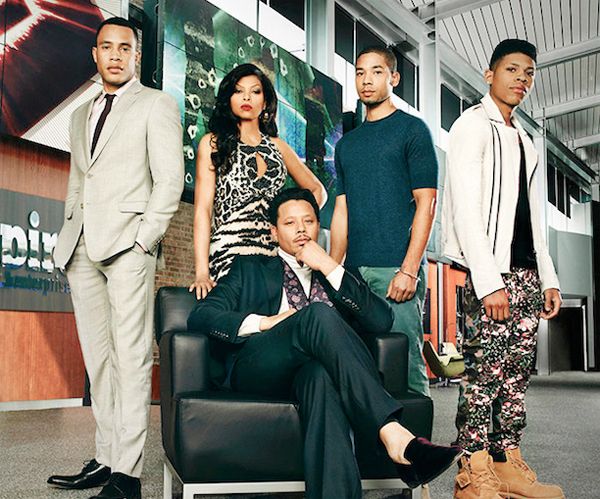 Looks like Lee Daniels and the FOX network have a hit on their hands.
According to Nielsen ratings, "Empire" captured 9.9 million viewers for its debut, making it the highest-rated television premiere on FOX in three years. Not only that, it became one of the top launches of the 2014-2015 season, alongside "How To Get Away With Murder", and the top-rated show of Wednesday night. Nice!
Once again, Americans prove that yes, we DO want to see black lead characters on television.
YBF folks are taking over primetime tv. Congrats!

EXTRAS:
1. Having #TGIT withdrawls? Well...we have good news! "Scandal" and "How To Get Away With Murder" return to ABC on January 29th! Who's excited?
Photos: Empire's Twitter