SINGLE LADIES? Gloria Govan OPENS UP About Matt Barnes SPLIT, Laura Says They're Both Single Moms + Matt SLAMS "Mothers" Who Chase Fame & Red Carpets
Jan 09 | by _YBF
During a red carpet interview, former "BBW" stars Laura and Gloria Govan opened up about about being single moms, hinted at a new project and Gloria opened up about her split from Matt Barnes. Meanwhile, Matt was on Twitter throwing a few jabs at "moms" (mainly his ex-wife, we're sure) who do red carpets. Check it inside...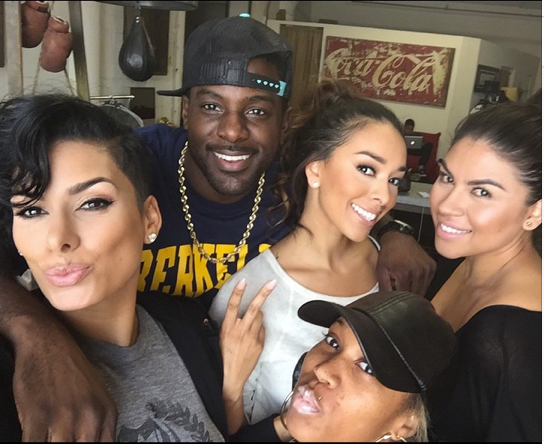 Gloria and Laura Govan are busy rocking a new photoshoot with photogrpaher/actor Lance Gross today. But that's not all they're up to...
While at the recent premiere of The Wedding Ringer, former "BBW" star Gloria Govan opened up about her recent separation from NBA baller Matt Barnes saying,
"My entire relationship was really in the public. Not that it was easy, but it was easier this time around. I've kind of dialed it down in the social media aspect of it, I'm not posting things or tweeting. I'm just kind of letting it ride out."
She added, "My relationship with Matt is so up and down I don't think a lot of people were surprised … I think it was harder on other people than it was on me. I'm not fortune telling, I don't know what's going to happen in the future."
So it seems like she's over him. Right?
Meanwhile, Laura Govan said something that made us raise our eyebrow about her relationship with Gilbert Arenas. They were engaged. Apparently. But during the same chat with her sister, she talked about being a single mom (to their several kids they have together). Umm....come again. Single?
She said, "both of us being single, single moms, and coming out, and just showing who we really are, is going to be a big thing for us." Umm...it looked like her and Gilbert were "together" a few weeks ago. But things can change fast out there in Hollywood. Or maybe she meant "single" mom as in unmarried but committed? Hmmm....
On Twitter....Matt Barnes tweeted out some snarky comments on January 8th, the same day Gloria and Laura hit the red carpet The Wedding Ringer. The tweets have been deleted, but he seems to hate "moms" who chase fame and do red carpets. Paging the Govan sisters.....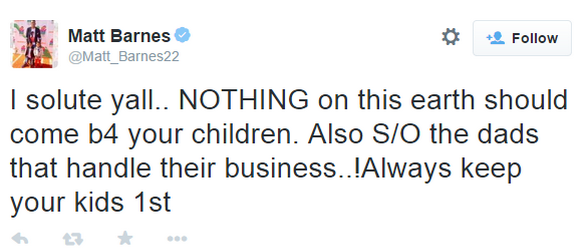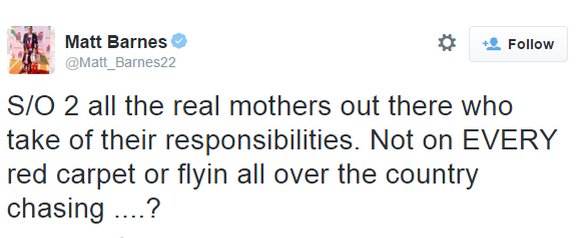 Messy.
Photos: Laura's IG/Matt's Twitter