COUPLE ALERT: Romeo Miller CONFIRMS He's Dating Pageant Queen Toneata Morgan + How They Met....
Jan 20 | by _YBF
Welp…looks like Romeo Miller is off the market. And he may have met his new chick on the set of one of those ICDC College commercials he stars in. Get the deets on his blonde pageant queen inside….
Romeo Miller has a new lady in his life. And she goes by the name of Toneata Morgan…a pageant queen who was crowned Miss Malibu Teen USA 2014. Recently, she participated in Miss California Teen USA 2015 ranking as the 4th runner-up. And her boo Romeo was right by her side to cheer her on. He posted the picture above last week with the caption, "You shined like a diamond at the #misscaliforniausa pageant my love @toneatam I'm so I'm so I'm so proud of you!"
Last night, photogs caught up with the couple where Romeo confirmed this is the new chick he's currently dating. He said, "This is my beautiful girl. Her name's Toneata, not just a new blonde". And before they could hop into their waiting ride, Romeo was all over her, kissing her on the lips before saying "I just want to kiss her all the time". Hmph. Must be semi-serious...at least for now.
Check it:
Also....
According to her website, she is also an aspiring model and actress. She has starred as a supporting actress in Willow Smith's "21st Century Girl" music video and she has also starred in an ICDC College commercial alongside Romeo (above right). So, it's likely the two met on set while filming the spot. You can check out the clip here. Guess he scored double with that gig.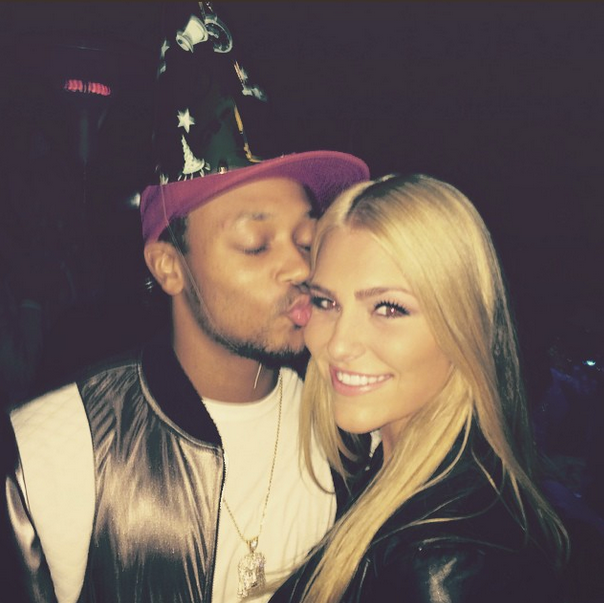 The twosome brought in 2015 together with a kiss (above). And had a cutesy date at Disney Land last month: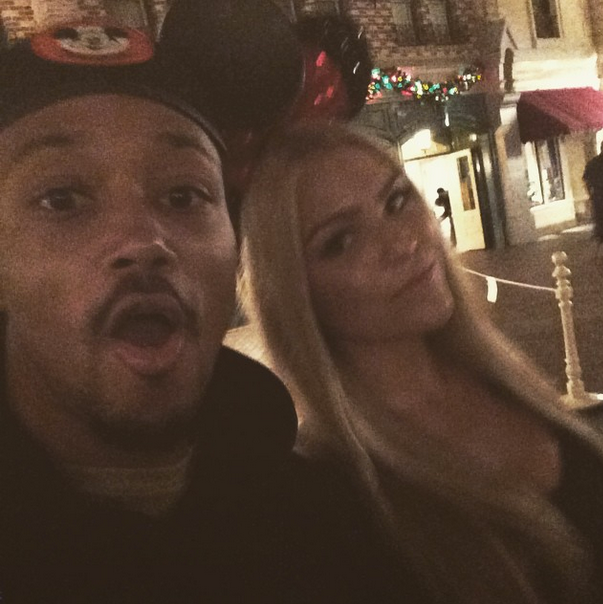 Well ladies, if you were lusting after "Lil" Romeo (who definitely isn't little any more) looks like you missed your chance... for now anyway.
Photos: Romeo's IG/Toneata's IG