Wiz Khalifa Gets EMOTIONAL After Amber Rose Allegedly Kept Baby Bash Away From Him On His 2nd Birthday + Wiz Tweets He NEVER Cheated On Amber
Feb 22 | by _YBF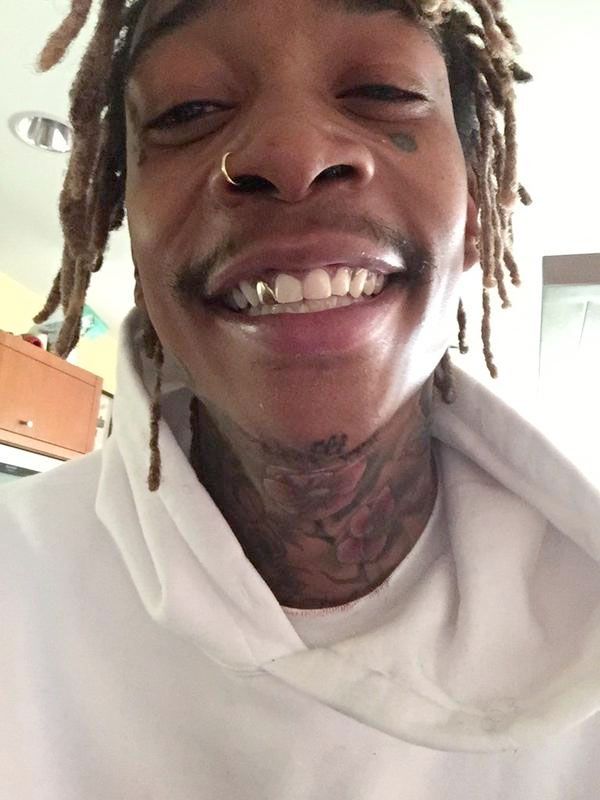 Wiz Khalifa spilled his emotions on Twitter after Amber Rose didn't allow their son Baby Bash to come over on his 2nd birthday, or so he says. Read his emotional tweets and peep pics of what Bash was doing on his birthday inside….
The drama between Wiz Khalifa and Amber Rose continues on Twitter. SiDENOTE: What ever happened to simply picking up the phone?
This time, Wiz is claiming his estranged wife Amber Rose kept their son Sebastian Thomaz away from him on his 2nd birthday (Feb. 21st). Apparently, Wiz had a party set up and gifts galore, but Baby Bash was a no-show.
The "We Dem Boyz" rapper took to his Twitter account to document how he had this special day planned for Bash and how disappointed he was after Bash wasn't allowed to come over and receive his gifts. Wiz then got super emotional as he talked about needing to have better communication with others and he simply needs help in his situation.
He also went on to say he has NEVER cheated on Amber. Peep his declaration below (read from the bottom up):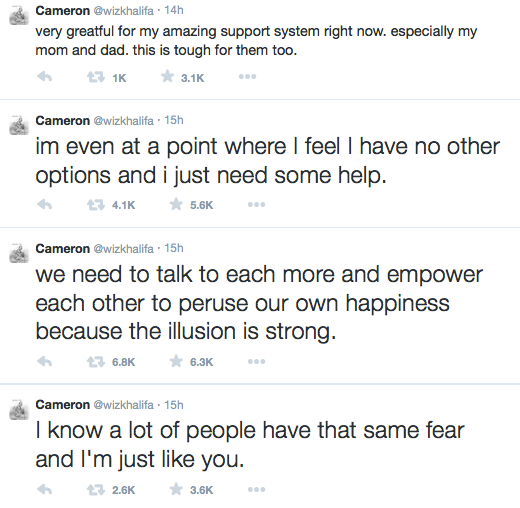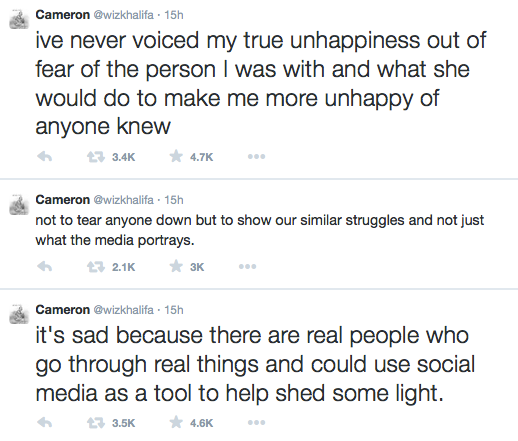 Let's all cut this for my boogie boo. pic.twitter.com/8ZrPMOmbyQ

— Cameron (@wizkhalifa) February 21, 2015
Only thing missing was bash. pic.twitter.com/SdxYzIf595

— Cameron (@wizkhalifa) February 21, 2015
This added drama comes on the heels of Wiz filing court documents claiming that Amber is a bad mom. Wiz has already asked for joint custody of Baby Bash, but rumors allege he could be gunning for full custody soon. It's interesting to note, Amber has not responded to Wiz's claims yet, considering how she has been blasting folks on Twitter all week. Guess we will see if she decides to respond or not soon.
Meanwhile....
Baby Bash enjoyed his 2nd birhtday hanging out with his little homie King (Blac Chyna & Tyga's son). Adorbs!
While Wiz was pouring his heart out on Twitter, Amber was busy having fun with the toddler as he played in his favorite Spiderweb pajamas:
He is so cute! Let's hope Amber and Wiz can work this thing out for his sake.
Photos: Wiz & Amber's IGs