Drake's Leaked Snippet Of "Can I" Ft. Beyoncé + Our Fave BTS Pics From "Feeling Myself"
May 19 | by Natasha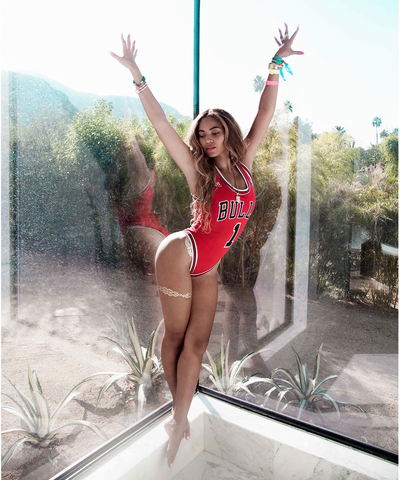 After shutting down the internet yesterday with that "Feeling Myself" video with Nicki Minaj, Beyoncé is still remaining on the tips of tongues. Now, a snippet from a Drake track has leaked from his upcoming album ....and she's on it.
Check it inside....
After collaborating on one of our fave tracks on the Beyonce album, "Mine," Drizzy and Bey appear to have teamed up again for his album. In a leak that has spilled onto the net, we hear Beyoncé chiming in on a track called "Can I".
Internet gossips say the track is allegedly from Drizzy's upcoming fourth studio album, Views From The 6, that is set to be released some time this year. Both Drake and Bey have been mum about it all, as expected. But get your listen on below:
You can also check out our fave BTS pics 'Yonce shared from the "Feeling Myself" video in the gallery below!
Photos: Beyonce.com