James Harden & Khloe Kardashian Just Went Out On Another Date...To Spin Class [PICS]
Jul 09 | by Natasha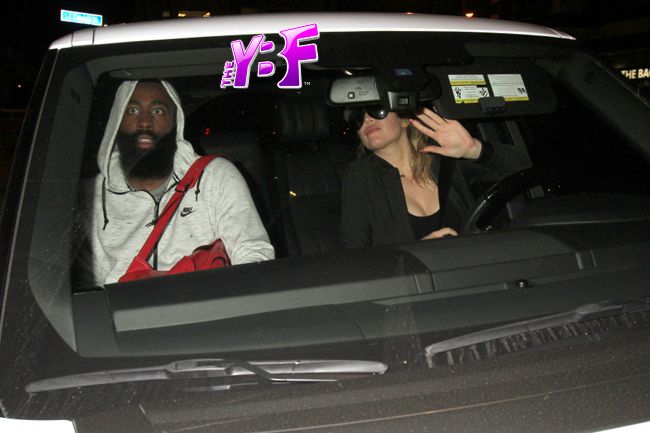 James Harden and Khloe Kardashian have been fueling dating rumors for a few weeks. Now, we've got pics of the twosome working out together in L.A. Check it inside...
Following their Vegas tryst during 4th of July weekend, Houston Rockets baller James Harden and Khloe Kardashian are still glued at the hip. We hear they're trying to keep their budding relationship under wraps. But that likely won't happen as we all know, Khloe enjoys the fringe benefits (constant publicity) of dating a famous black man.
James and Khloe were spotted leaving a cycling studio in L.A. last night after a late night workout. When James, riding in the passenger seat of Khole's car, saw the cameras, he looked shocked for some reason.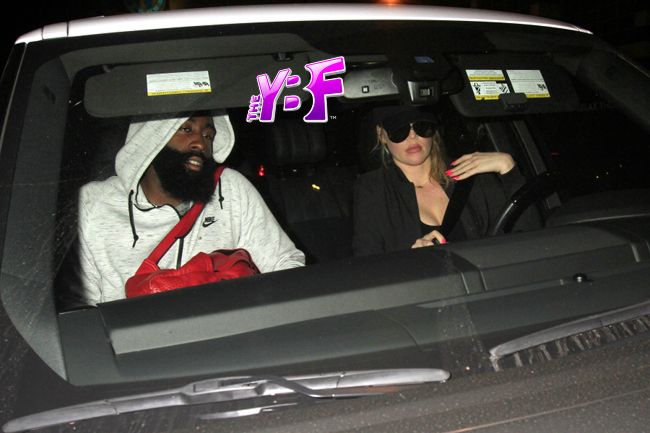 Khloe put down the sun visors while wearing her shades.
But not one to shy away from stirring the publicity pot, Khloe then took to her Instagram to post her own pic of her and James....and the co-stars of E!'s new show "Cycle House":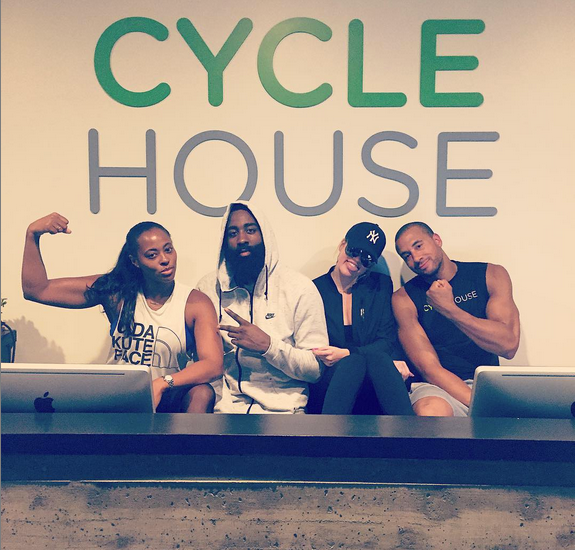 The show premiered this week on the same network as "Keeping Up With The Kardashian." So Khloe did a little promo for her E! family members....while stirring the pot on the dating rumors at the same time.
We wonder if James was watching all of Khloe's 'Tap it Back' action that goes down in spin classes....
Photos: Splash/Khloe's IG