NEW VIDEOS: Tweet "Won't Hurt Me" + Don Cheadle Stars As Miles Davis In "Miles Away" (Snippet)
Oct 09 | by _YBF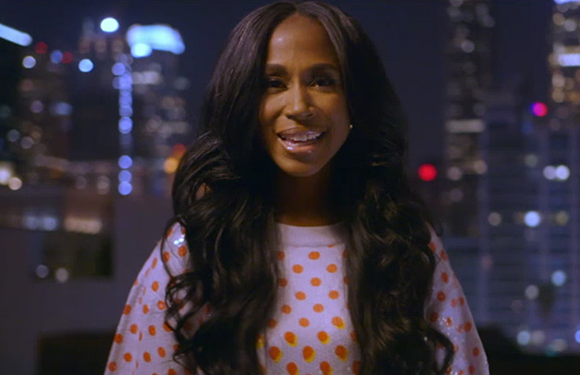 Remember Tweet? Well...she's back with a new visual for her latest song "Won't Hurt Me." Watch it inside and see a snippet of Don Cheadle in "Miles Away."
One of our faves is still sangin'.
Soulful Southern Hummingbird Tweet is embarking on a musical comeback with her fourth album Charlene. The album's lead track is the acoustic guitar-driven jam "Won't Hurt Me."
The song is about two ex-lovers involved in a vicious fight. Tweet is giving a voice to woman who realizes that the man who she once loved is intentionally attempting to scar and kill her spirit. She looks him in the eyes and says, "Do whatever it is you gotta do, it won't hurt me."
Preach!
As far as we can tell, Tweet is going the indie route so we're sure she'll roll out a full press campaign with more details about her project in a matter of months. In the meantime, we know her album Charlene is due in early 2016 and her voice is just as flawless as ever.
In movie news and previews...
Previously, we told you about Golden Globe winner Don Cheadle signing on to play legendary jazz musician Miles Davis and now we've a snippet from the bio pic. The film, a Sony Pictures Classic, is set to make it debut this Sunday at the New York Film Festival, and is also Don' directorial debut!
A glowing review from the New York Film Festival said this about the film...
The New York Film Festival had this to say about the film: "You get to know the man inside and out and then you reveal him in full, which is exactly what Don Cheadle does as a director, a writer, and an actor with this remarkable portrait of Davis, refracted through his crazy days in the late-70s. Holed up in his Manhattan apartment, wracked with pain from a variety of ailments and fiending for the next check from his record company, dodging sycophants and industry executives, he is haunted by memories of old glories and humiliations and of his years with his great love (Emayatzy Corinealdi). Every second of Cheadle's cinematic mosaic is passionately engaged with its subject: this is, truly, one of the finest films ever made about the life of an artist."
One central storyline in the film is Miles hunts to track down an album his record stole from him. To do this, he enlists the help of music journalist played by Ewan McGregor. By the way, Miles also had a legendary drug problem so we expect there will be several scenes where Don flips out and really shows off his acting prowess.
What we have for you here is a one-minute snippet uploaded to Yahoo. It's not a "full" official trailer, but it does show Don affecting Miles' mannerisms and voice.
If you are in the NYC area, you can check out the film this Sunday at the New York Film Festival.