SURPRISE! Chrisette Michele ENGAGED To Longtime Manager Doug "Biggs" Ellison...And We've Got The Exclusive Proposal Deets!
Oct 28 | by _YBF
Well here's a surprise! Chrisette Michele just got engaged to her longtime manager Doug "Biggs" Ellison. We've got the exclusive proposal deets inside...
Congratulations are in order for one bride to be! R&B songstress Chrisette Michele shared some exciting news today…she's engaged to be married! Yep, chick done copped herself a ring and will soon be the wife of her longtime manager Doug "Biggs" Ellison.
Chrisette's rep tells TheYBF.com that after asking her father for her hand in marriage, Biggs got down on one knee on the roof top of New York City studio "Jungle City." She said yes!
On Instagram Chrisette, CEO of her own record label Rich Hipster, gushed: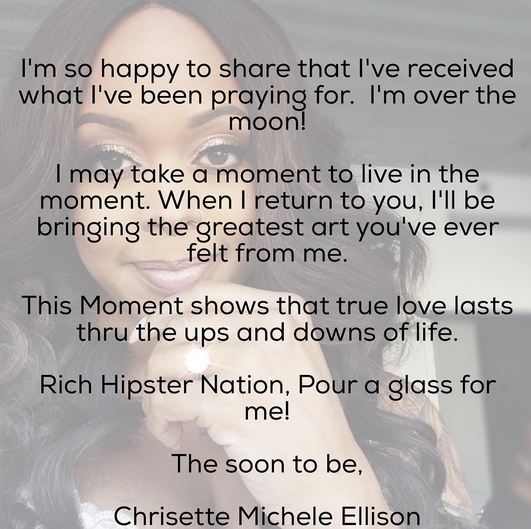 She happily captioned, "The Queen of Four Kings | My heart has been officially stolen | Soon to be Mrs. @biggs4k"
So who's the lucky guy?
If you're a fan of TV One's "R&B Divas: L.A.," the first person that may have come to your mind would be her then boyfriend, whom she brought on the show, Justin Lyons (below):
Remember he came on to help the ladies come up with a song for their Puerto Rico project? Well...it's NOT him.
In fact, her husband-to-be is the man responsible for getting her a record deal and putting her name on the map. Meet Four Kings Production's CEO Doug "Biggs" Ellison:
According to reports, he was the one who brought Chrisette to the attention of music execs at Def Jam, which ultimately resulted in her signing with the major label and Biggs becoming her manager.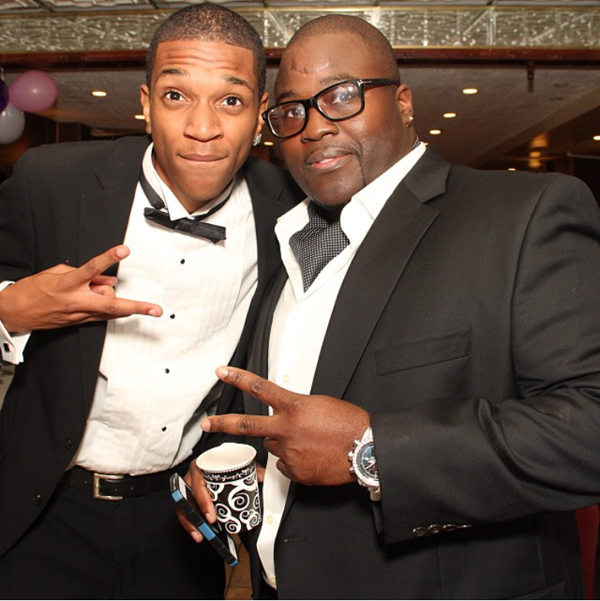 He's also uber excited to be taking the next step in their relationship, posting a picture of the rock he gave her with the caption:
"She said #Yes @chrisettemichele my everything! #Godcan"
It's interesting to note, a few years ago there was some bad blood between these two. Back in 2007, Chrisette filed a lawsuit against Biggs' production company Four Kings with claims that he/his company was embezzling money from her Def Jam contract and was harassing her. She later dropped the suit.
Then in 2010, Biggs, who once managed slain rapper Chinx, filed a $20 million lawsuit against Chrisette, Def Jam AND her parents, claiming that Chrisette was engaged in unlawful activity as she tried to get out of her contract.
But now, all of that is behind them and they have decided they can't live without one another.
The best part? She's currently in the midst of recording her upcoming album, Milestone:Minimalism. Get ready for those ballads to reflect their incredible love story.
CONGRATS to the couple!
Photos: Chrisette's IG/Biggs' IG